THE SLAVES OF SOLITUDE: ★★★★ FROM THE MAIL ON SUNDAY
Posted on 5 November 2017. By: Robert Gore-Langton
Posted in: Announcements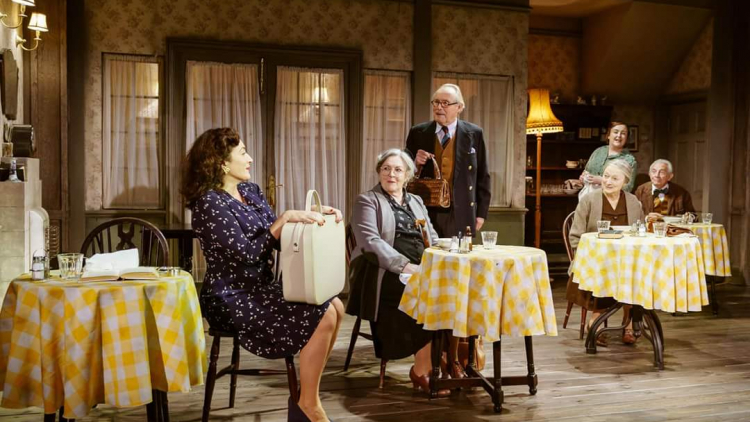 This loving adaptation – by Nicholas Wright – of Patrick Hamilton's forgotten novel is set in 1943 in a suicidally dull boarding house in Henley-on-Thames, away from the Blitz. 
It's the story of the timorous thirtysomething Miss Roach, whose romance with a flirty Yank lieutenant is met with competition from a fellow female resident, an ageing German refugee sexpot. Much of the action is set in the dining room, with its small flock of old ladies – one of the evening's chief joys.
Here, the ghastly resident Mr Thwaites (Clive Francis, fabulous) rules with his mock- Tudor lingo: 'Hast thou not been seen in a hostelry with a young fraulein of Hunnish heritage?' etc. 
Blending cruelty and comedy, wartime is evoked not just in the cliched Spam fritters and pink gins: you can feel the residents' mustn't-grumble loneliness seeping into the wallpaper. 
Fluidly directed by Jonathan Kent, it all rests heavily on a rich, performance from Fenella Woolgar as the prim Miss Roach, whose life is disturbed by a violent, erotic love. An absorbing evening of soup plates and quivering hearts.
To read the full review click here to visit The Mail on Sunday online.
KEEPING YOU SAFE AT HAMPSTEAD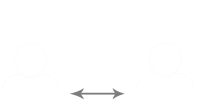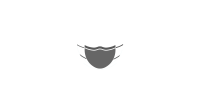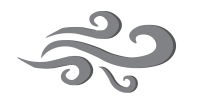 STATE OF THE ART VENTILATION