Who's who in The Slaves of Solitude?
Posted on 21 September 2017.
Posted in: HT Blogs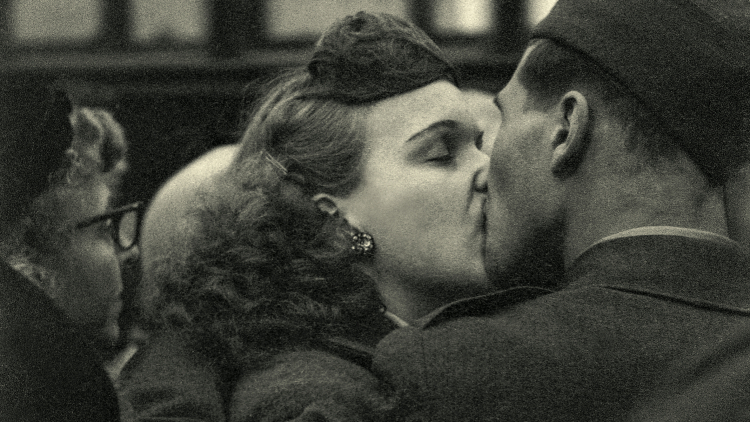 Writer Nicholas Wright introduces the residents of Rosamund Tearooms Boarding House who feature in his adaptation of Patrick Hamilton's much-loved novel. The Slaves of Solitude opens on the Main Stage 20 October - 25 November. 
MISS ROACH
Played by Fenella Woolgar
After Miss Roach's flat was bombed in the London Blitz, she moved to Henley-on-Thames and rented a room in a small private boarding-house known as the Rosamund Tea Rooms. She is lonely there but has no plans to leave. She has kept on her job as reader for a Bloomsbury publishing house and commutes to London every day. Her given name is Enid, but she dislikes the name and discourages people from using it. She describes herself as middle-aged: "Threescore and ten, divided by two, plus a bit. That counts as middle, I think."
VICKI KUGELMANN
Played by Lucy Cohu
Vicki came to Britain between the wars in the hope of escaping the inflation and poverty of her native Germany. But when World War II broke out, she found herself the victim of extreme anti-German prejudice. Tradesmen are reluctant to serve her and she is even suspected of being a Nazi spy. It was in the course of an altercation in the Post Office that Miss Roach took pity on her and came to her help. The two women now meet regularly for a quiet drink in a respectable riverside pub known as The Rising Sun, just down the road from the Rosamund Tea Rooms.
DAYTON PIKE
Played by Daon Broni
Lieutenant Pike is an American soldier in a US regiment stationed outside Henley-on-Thames. His easy charm, his good looks and the generosity of pay and luxuries afforded to the US military, make him a popular figure in town, while his appearance at the Rosamund Tea Rooms provides an enjoyable diversion from the dull routine of the residents' lives.
MRS. BARRATT
Played by Gwen Taylor
Mrs. Barratt, a widow, is one of the older Rosamund Tea Rooms residents. Her habits are regular and unchanging. She leads a life that is limited to Henley-on-Thames and she aspires to travel no further than its horizons. Her isolation is exacerbated by her being rather deaf. For recreation, she knits and reads.
MISS STEELE
Played Amanda Walker
An Oxford graduate, Miss Steele was for thirty-five years an employee of the Royal Archaeological Society. This happy period came to an end and she is now confined to the narrow limitations of life in a boarding-house. She follows the news with interest and keeps up her classical studies.
SHEILA
Played by Éimear O'Neill
Family pressures brought to Sheila to England from her native Belfast. She works at the boarding-house as maid, waitress and general help, sleeps on the premises and is glad of the job.
MR. THWAITES
Played by Clive Francis
In his seventies, strikingly vigorous and impeccably dressed, Mr. Thwaites is a dominating character whose idiosyncratic use of language is a bafflement and surprise to those around him. He has strong opinions on social and political matters and the force with which he puts them has been known to unsettle his fellow-residents. He enjoys seeing gangster films and reading pulp fiction, the more violent the better.
MRS. PAYNE
Played by Susan Porrett
Before the war, Mrs. Payne's establishment served tea, scones and pastries. With the dwindling of the tourist-trade and the increased demand for accommodation outside London, she turned the Rosamund Tea Rooms into a boarding-house, while keeping the name. Despite rationing and shortages of food, she feeds her guests better than most, while doing her best to maintain an equable atmosphere between them.
MR. PREST
Played by Richard Tate
The more conservative residents of the Rosamund Tea Rooms disapprove of Mr. Prest, partly because they consider him to be of lower social class but more significantly because he keeps arriving for dinner late and very drunk. There is much speculation about occasional trips up to London. Why is he dressed so smartly when he goes there? Why is his mood so changed when he returns? What, if any, is his profession?
COLIN MASON
Played by Tom Milligan
Colin, who is seventeen, is newly enlisted in the Army. He knows that his unit has "a big show" coming up, but he doesn't know what it's going to be. It will in fact be the Allied landings at Anzio, where many young men's lives will be lost.
DR. MILLS-PIPER
Played by Gwen Taylor
A retired general practitioner, a passionate gardener and an agricultural volunteer, she returned to medical practice when the call went out for doctors at the outbreak of war and she is presently enjoying every minute of her new life.
KEEPING YOU SAFE AT HAMPSTEAD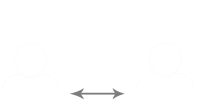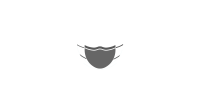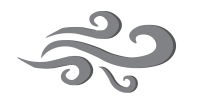 STATE OF THE ART VENTILATION