A Cup of Tea with... Revolution's Sophie Melville
Posted on 18 October 2017.
Posted in: Hampstead Downstairs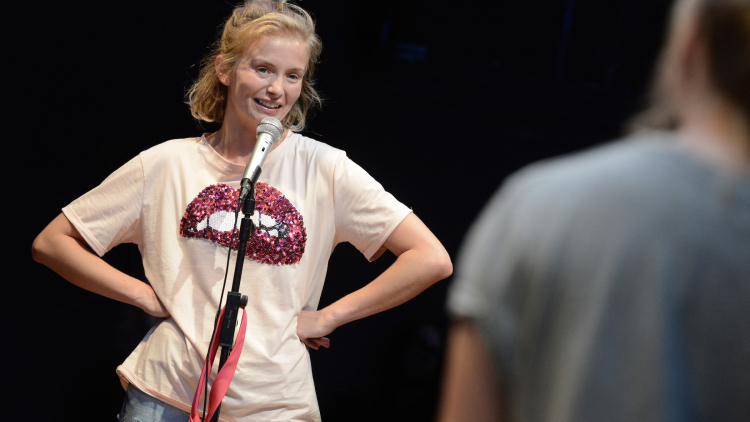 We catch up with Sophie Melville about pre-show rituals, dream roles and alternative career paths. Sophie plays Edwina in No One Will Tell Me How To Start A Revolution, which is now playing until 21 October.
Welcome to Hampstead, Sophie! You've got less than two weeks left of Revolution - how's it all been going?

I have had so much fun. Everyone involved in Revolution is incredible and everyone in this building is so lovely and welcoming. It's been fantastic.
Can you describe Revolution in a nutshell?

It is about three sisters that move to a different school but are struggling to fit in.
What attracted you to Revolution?

The writing is so witty and punchy. I had great fun reading it so knew it would be brilliant to perform.
What is your favourite line in the play (without giving too much away…)?
'There is nothing more important in the world than having money' because this has been observed by the three sisters and I think that reflects what is so sad about our society, that there is so much importance on money when it really doesn't matter.
The girls in Revolution are often getting into trouble – what's the naughtiest thing you did at school?

I was an absolute nightmare at school. I got in trouble in most of my classes mostly for talking and distracting other pupils. I also used to paint my face in art and stick pieces of material in my hair. I just wanted to have fun.
Who was your teenage crush?

Craig Davies who was in my year. I fancied him for years! Also, I loved Chad Michael Murray from One Tree Hill and Tucker from Tucker.

Do you have any pre-show rituals?

Every show is different, this one includes the three of us messing around and dancing to loud music in the dressing room.

Any embarrassing on stage moments?

Not that many in this show but I did fall over on guest night as I was running around. I have also fallen through a toilet seat and into the toilet during a show at The Orange Tree and I fell flat on my face in a drama school show. I like it when things go wrong, it is the beauty of theatre.
What play have you seen recently that you've really enjoyed? And why?

A play at the Schaubuhne in Berlin called Tijuana by young Mexican theatre collective Lagartijas tiradas al sol. It was based on an actual personal experiment: for six months writer and performer Gabino Rodríguez worked for minimum wage under an assumed identity on a factory assembly line in the border city of Tijuana. It was absolutely incredible - so honest and important. That is the kind of theatre I want to see and work in.
If you could perform alongside one person, living or dead, who would it be?

I am in such awe of Anne-Marie Duff and Maxine Peak. I would love to work with them, they are such incredible actresses with so much fire.

What would be your dream role?

I am a big stage combat fighter, so anything where I can combine acting and fighting would be great.
What would you be if you weren't an actor?
A dancer, a fight director or a yoga teacher.
Favourite places in London?

Greenwich park! I love nature and I grew up in Wales so was surrounded by it and I struggle with how concrete London is so Greenwich park is my little haven.
And finally, what's the best advice you've ever been given?

Be kind, always.
KEEPING YOU SAFE AT HAMPSTEAD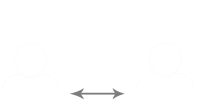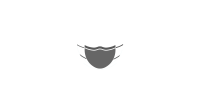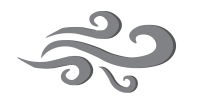 STATE OF THE ART VENTILATION