CELL MATES: FULL CAST ANNOUNCED
Posted on 30 October 2017.
Posted in: Announcements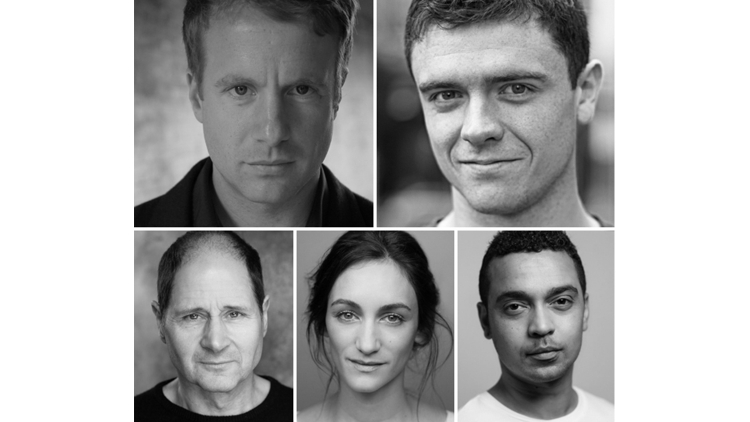 'Spies betray people. That's what we do. It becomes a – a habit. Difficult to break – even when it's not – not strictly necessary'
Hampstead Theatre presents Simon Gray's deftly funny play Cell Mates which has been unperformed since 1995. Directed by Artistic Director Edward Hall, this absorbing drama, based on true events, explores how personal freedom is an illusion and even friendship must have carefully circumscribed limits in a world where deception is a reflex response. Geoffrey Streatfeild returns to Hampstead Theatre to play George Blake and will star opposite Emmet Byrne, who makes his London stage debut as Sean Bourke. They will be joined by Philip Bird, Cara Horgan and Danny Lee Wynter.
Wormwood Scrubs Prison, London, 1961. One of Britain's most notorious double agents, George Blake, is serving a 42 year sentence – that is, until he strikes up an unlikely friendship with Irish petty criminal, Sean Bourke. Both men are eccentric outsiders, and each sees the possibility of escape – and not just from prison - through the other. But once on the outside, can their mutual dependence survive the mounting pressures they face from MI5, from the KGB - and indeed from themselves?
Philip Bird plays Sparrow/Stan. His recent theatre credits include Labyrinth (Hampstead Theatre), Sunny Afternoon (Harold Pinter/Hampstead Theatre), The Potsdam Quartet (Jermyn Street Theatre), Wild Oats (Bristol Old Vic) and The Cherry Orchard (Royal Lyceum). For The Globe he has appeared in The Merry Wives of Windsor, As You Like It, The Merchant of Venice, The Winter's Tale and Troilus and Cressida. His film and television credits include Midsomer Murders, Emerald City, My Shakespeare, Silent Witness, Blesses, Imagine Me and You, In The Dark and Virtual Sexuality.
Emmet Byrne plays Sean Bourke. His recent theatre credits include Angela's Ashes (Irish Tour), Breaking Dad, Big Maggie (Gaity Theatre), Enjoy! (Rough Magic), and By The Bog of Cats (Abbey Theatre). His film and television credits include Striking Out I/II, Twice Shy, Red Rock, Adam, Burning Wishes, 1916 Seachtain Na Casca and Gravediggers.
Cara Horgan plays Miranda/Zinaida. Her recent theatre credits include The Mother (Bath Ustinov), Secret Theatre (Lyric Hammersmith), School for Scandal (Barbican), Far Away (Bristol Old Vic) and Pains of Youth (National Theatre). Her television credits include Midsomer Murders, Common People, A Young Doctor's Notebook, Waking The Dead and Peep Show. Her film credits include The Death of Stalin, Boat, Disobedience and The Boy in the Striped Pyjamas.
Danny Lee Wynter plays Philip/Viktor. His recent theatre credits include Forty Years On (Chichester Festival Theatre), Comus, Bedlam, Henry IV Part I, Henry IV Part II, King Lear, The Frontline (The Globe), Deathwatch (The Print Room), The Glass Menagerie (Nuffield Southampton), Much Ado About Nothing (The Old Vic), St John's Night (Jermyn Street Theatre), The Miser (Royal Exchange), Karamzoo, Fairytale Heart (Trafalgar Studios), and The Changing Room (Royal Court). His film and television credits include Walliams and Friend, The Dreams of Bethany Mellmoth, Partners In Crime, Holby City, Mr Stink, Episodes, Beat Girl, Luther, Joe's Palace, Capturing Mary, Trial & Retribution XI and Hot Fuzz. He is a founder of the campaigning group The Act For Change Project.
Geoffrey Streatfeild plays George Blake. His theatre credits include Wild Honey (Hampstead Theatre), Young Chekhov: Ivanov and The Seagull, The Beaux Stratagem, Children of the Sun, Earthquakes in London, The Pains of Youth, The History Boys, Bacchae (National Theatre), My Night with Reg (Donmar Warehouse/West End), Macbeth, Copenhagen (Crucible Theatre), Henry V, Henry IV: Part 1, Henry IV: Part 2, Henry VI Part 1, 2 and 3, Richard III (RSC). Merchant of Venice, Nathan the Wise (Chichester Festival Theatre), Journey's End (Comedy Theatre). Television credits include The Miniaturist, Prime Suspect 1973, The Hollow Crown, New Worlds, Endeavour, The Thick of It, Spooks, Above Suspicion, Ashes to Ashes, Hunter, Elizabeth, The Other Boleyn Girl, Love in a Cold Climate. Film credits include Kursk, Making Noise Quietly, The Lady in the Van, Girls Night Out, Spooks: The Greater Good, Rush, Private Peaceful, City Slacker, Kinky Boots, Angel and Match Point.
Simon Gray wrote more than 30 stage plays including Butley, Otherwise Engaged (which both received Evening Standard Award for Best Play), Japes, Michael, Japes Too, Missing Dates (premiered together at Hampstead in 2014 as In the Vale of Health), Close of Play, The Rear Column, Quartermaine's Terms (winner of 8 Obie Awards), The Common Pursuit, Hidden Laughter, The Late Middle Classes (winner of the Barclay's Best Play Award), The Old Masters and Little Nell. He is the author of many plays for television and radio, also films, including the 1987 adaptation of J L Carr's A Month in the Country, and TV films including Running Late, After Pilkington (winner of the Prix Italia) and Emmy Award-winning Unnatural Pursuits. His acclaimed works of non-fiction are An Unnatural Pursuit, How's That for Telling 'Em, Fat Lady?, Fat Chance, Enter a Fox, The Smoking Diaries, The Year of the Jouncer, The Last Cigarette and Coda. The dramatisation of his Diaries, The Last Cigarette, co-authored with Hugh Whitemore and directed by Richard Eyre, played in the West End in Spring/Summer 2009. In 1990 Simon Gray was awarded the BAFTA Writer's Award. He was appointed CBE in the 2005 New Year's Honours for his services to Drama and Literature. He died in 2008. For more information please visit www.simongray.org.uk
Hampstead Theatre's Artistic Director Edward Hall's productions include Filthy Business, Rabbit Hole, Firebird, Wonderland, Sunny Afternoon, Raving, Chariots of Fire, No Naughty Bits, Loyalty, and Enlightenment. As Artistic Director of Propeller, his Shakespeare productions have toured worldwide, played both in the West End and on Broadway, and have won numerous awards both in the UK and overseas. Other theatre work includes A Funny Thing Happened on the Way to the Forum (National Theatre), Edmond with Kenneth Branagh (National Theatre), Macbeth with Sean Bean (Albery), The Constant Wife (Apollo), Julius Caesar (RSC), Henry V (RSC), and The Deep Blue Sea (Vaudeville). Television work includes The Durrells, Partners in Crime, Restless, Downton Abbey, Strike Back, Spooks and Kingdom.
KEEPING YOU SAFE AT HAMPSTEAD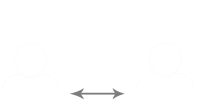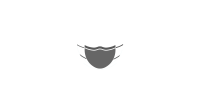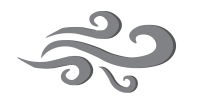 STATE OF THE ART VENTILATION