TWO NEW MAIN STAGE SHOWS ANNOUNCED
Posted on 5 September 2017.
Posted in: Announcements
Hampstead Theatre announces the first two productions for 2018:
The UK premiere of Sarah Burgess' breathtakingly witty Dry Powder will be directed by Anna Ledwich.
Tony Kushner's and Jeanine Tesori's celebrated musical Caroline, or Change transfers to Hampstead following its critically acclaimed sell-out run at Chichester Festival Theatre with Sharon D. Clarke reprising her role as Caroline Thibodeaux.
Artistic Director Edward Hall comments,
'We're delighted that Sarah Burgess will make her UK debut at Hampstead with her new play Dry Powder. As the recipient of The Laurents/Hatcher award, one of America's largest grants for new writing, Sarah is clearly making waves in the US, and we're proud to introduce this bold new voice to British audiences. Anna Ledwich will direct following her critically acclaimed production of Beth Steel's Labyrinth last autumn. Tony Kushner's work continues to enthral audiences around the world and we are thrilled that he will be returning to Hampstead after iHO with his musical collaborator Jeanine Tesori and their multi-award winning musical. 
Partnering up with our friends at Chichester, this will be our first musical offering since Sunny Afternoon and I know it will be a special experience hearing Jeanine's score in our intimate theatre as the phenomenal Sharon D. Clarke makes her Hampstead Theatre debut.'
---
A HAMPSTEAD THEATRE PRODUCTION
DRY POWDER
BY SARAH BURGESS
DIRECTED BY ANNA LEDWICH
26 JANUARY - 3 MARCH
'Do we work in public relations? Because I'm starting to feel like I accidentally work in public relations'
New York City – open for business 24/7.
In the same week his private equity firm forced massive layoffs at a supermarket chain, Rick threw himself a lavish engagement party - which even featured an elephant - setting off a publicity nightmare. However all's not lost when you're the titan of high finance – there's still an abundance of cash in reserve and Seth, one of Rick's partners, spots an opportunity to salvage the company's reputation with an investment that's both sound and PR-friendly.  But Jenny, the third partner, and Seth's nemesis, has other ideas: she's not in business to make friends. If there's money to be made, she'll do whatever it takes to generate the maximum return, irrespective of what the critics might say…
The game is on in Sarah Burgess' breathtakingly witty and virtuosic comedy exploring the vision, the vulnerability, and the vilification of those shaping - and skewing - the economy.
Sarah makes a highly anticipated UK debut with Dry Powder. Her other plays include Kings, Camdenside and FAIL: Failures.
Hampstead regular Anna Ledwich returns to direct following the critically acclaimed Labyrinth (Beth Steel). Other Hampstead productions include Kiss Me (Richard Bean), The Argument (William Boyd), and the Olivier-nominated Four Minutes Twelve Seconds (James Fritz).
---
CAROLINE, OR CHANGE
BOOK AND LYRICS BY TONY KUSHNER
MUSIC BY JEANINE TESORI
DIRECTED BY MICHAEL LONGHURST
STARRING SHARON D. CLARKE
12 MARCH - 21 APRIL
 'That old copper statue by the Courthouse downtown, honouring the dead Confederate soldier, ain't there no more…'
1963. In quiet Lake Charles, Louisiana, the destruction of a Confederate statue might just signal that change is in the air… But, whatever the progress of the civil rights movement, in the Gellman household things seem just the same – for now at least.
Eight year old Noah, heartbroken by the death of his mother and his father's remarriage, sneaks down to the basement to spend time with the black maid he idolises, Caroline Thibodeaux: Caroline who runs everything. Whilst the basement may seem a fantastical place - even the appliances have a voice of their own - Caroline's work there is repetitive and badly paid. But when Mrs Gellman comes up with a way for her to take a little more money home, the consequences for Caroline and Noah's relationship are not what anybody might have expected…

An Olivier Award winning musical with a hugely original, highly eclectic and uniquely American score, Caroline, or Change creates an uplifting and profound portrait of America at a time of momentous social upheaval.

Tony Kushner and Jeanine Tesori's celebrated musical makes a highly anticipated transfer to Hampstead following its critically acclaimed sell-out run at Chichester Festival Theatre earlier this summer.
Kushner returns to Hampstead following The Intelligent Homosexuals Guide to Capitalism and Socialism with a Key to the Scriptures or iHo last autumn. Author of the ground-breaking Angels in America (recently revived at the National Theatre), Kushner's book and lyrics for Caroline, or Change were inspired by his own boyhood. The score is by Jeanine Tesori, whose musical Fun Home won the 2015 Tony Award for Best Original Score.
Michael Longhurst returns to Hampstead to direct following the critically acclaimed sell-out hit, Gloria this summer. His other productions include Amadeus (National Theatre), Bad Jews (Theatre Royal Bath/West End) and Constellations (Royal Court/West End/Broadway).
Sharon D. Clarke reprises her 'virtuoso performance' (The Times) as Caroline Thibodeaux. Her Olivier Award winning stage work stretches from August Wilson's Ma Rainey's Black Bottom and James Baldwin's The Amen Corner (National Theatre) to Ghost The Musical, Hairspray and We Will Rock You in the West End. 
A Chichester Festival Theatre production.
KEEPING YOU SAFE AT HAMPSTEAD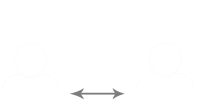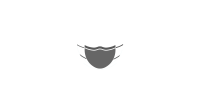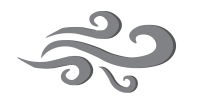 STATE OF THE ART VENTILATION