WHO'S WHO IN DESCRIBE THE NIGHT?
Posted on 20 April 2018.
Posted in: Announcements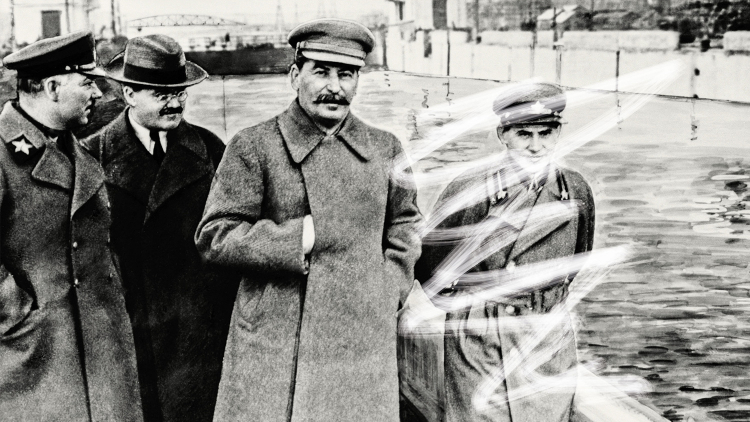 Find out more about the real life people who inspired the characters in Rajiv Joseph's darkly comic new play. Directed by Lisa Spirling, Describe the Night plays on the Main Stage from 1 May - 9 June.
To read the full article, you can buy the Describe the Night programme for £3 online or in Hampstead's foyer.
ISAAC EMMANUILOVICH BABEL
Born in Odessa on July 13 1894 to middle class Jewish parents.
Babel met Maxim Gorky in 1916, and their friendship became a major force in Babel's life. Gorky, a particular favourite of Stalin, edited The Chronicle in which he began to include Babel's writing; as a result, Babel was invited to contribute fiction and journalism to other journals and newspapers.
He joined the Red Cavalry in 1917, serving on the Romanian front, in Petrograd, and later in the 1920 Soviet-Polish war; his 1920 diary survives and he wrote pieces about his military experiences for New Life.
After leaving the army, he worked for newspapers and dedicated more time to writing. In 1925, he published The Story of My Dovecote, a volume of short stories inspired by his childhood, but literary fame arrived with Red Cavalry (1926) a collection of stories inspired by his experiences in the Soviet-Polish War and using material from the 1920 diary. Odessa Tales (1931), another short story cycle was again praised for realism and clarity of style. During the 1930s he wrote screenplays, two plays and four novellas.
After the collapse of their marriage, Babel's wife moved to Paris where she settled with their daughter; he lived in a common law relationship but continued an affair with Yevgenia Yezhova which had started before her marriage to NKVD chief Nicolai Yezhov. In spite of this, Yezhov and Babel were friends.

 As the 1930s progressed, Babel's relationship with the Soviet authorities deteriorated. He travelled frequently to France to visit his wife and daughter, wrote less and became increasingly isolated. His greatest ally, Gorky, died in 1936. He was arrested by the NKVD in May 1939 and was charged with belonging to anti-Soviet Organisations and spying for France and Austria.
The NKVD confiscated 15 manuscript folders, 11 notebooks and 7 notepads all of which are presumed destroyed. Though Babel appealed against the charges and tried to revoke testimony given under torture, he was executed on January 27, 1940. He became a 'nonperson' in the Soviet Union and was only rehabilitated in 1953.
YEVGENIA SOLOMONOVNA FEIGENBURG
Born in 1904 to a Jewish family in Gomel. She married young, twice. Her second husband, the diplomat Alexi Fyodorovich Gadun, was posted to the Soviet Embassy in London. She travelled with him to England, but stayed abroad when he was recalled to Russia, working as a typist in the Soviet legation in Berlin. There in 1927 she met Isaac Babel, whose work she admired, and started an affair with him. She returned to Russia, and in 1930 met Yezhov, who was also married, at a sanatorium in Sukhumi. They were married by the end of the year.

Lively, irrepressible, flighty and glamorous, Yevgenia was as promiscuous as her third husband. The couple lived luxuriously amongst the Soviet elite in a dacha in Meshcherino with a private cinema, tennis courts and a large staff; they adopted a daughter, Natasha, from a children's home. A regular guest at Kremlin receptions, Yevgenia established her own artistic salon entertaining figures such as Babel,  the actor Solomon Mikhoels, jazz-band leader Leonid Utesov, film director Sergei Eisenstein, journalist Mikhail Koltsov and novelist Mikhail Sholokhov.

 Stalin was an admirer of Sholokhov's work, and he was displeased by news of his affair with Yevgenia. As 1938 wore on and Yezhov's political position became increasingly dangerous, Yevgenia came under extreme pressure and her fears for her family started to make her unwell. In September Yezhov learned that Beria was planning to discredit him by claiming Yevgenia was working for British intelligence; he sought a divorce to protect her.
   
Desperate, Yevgenia suffered a complete breakdown. Diagnosed with an 'asthenic-depressive condition', she was admitted to a sanatorium near Moscow. From there she wrote to Stalin begging for clemency; Stalin did not reply. Dreading interrogation by the NKVD she wrote to Yezhov, asking him to provide poison and suggesting that he send an agreed signal when her arrest was imminent. He sent her Luminal, and a little later sent the signal (the statuette of a dwarf). She took the Luminal, dying two days later on 21 November 1938. In spite of her efforts, her nine-year old daughter was ultimately sent to a state orphanage.
NIKOLAI IVANOVICH YEZHOV
Born to poor parents in St. Petersburg in May 1895. After primary education he became a factory worker, but in 1915 joined the Russian Army and saw action on the Eastern Front. Joining the Communist Party in 1917, he became a political commissar in the Red Army during the Civil War (he did not serve in the Soviet-Polish war) and then rose through several political posts, becoming a functionary for the Central Committee in Moscow by 1927.

Under five-foot tall (nicknamed 'The Poison Dwarf'), Yeshov was a man of excesses. Promiscuous (and probably bisexual) he was an obsessively hard working, hard drinking depressive, plagued by ill health. But he was one of Stalin's favourites and he and his glamorous second wife Yevgenia were members of the Kremlin inner circle.

In 1933 he became a member of a newly established Central Purge Commission which ejected over 1 million Communist Party members. In 1934 he became a full member of the Central Committee, then Chairman of the Party Control Commission.
In September 1936 he became head of the NKVD,and in January 1937 General Commissar of State Security. In these roles he initiated the Great Purge ('Yezhovshchina') which ruthlessly eliminated Stalin's 'enemies', reaching its height during 1937 – 38. Over 1.3 million were arrested and 682,000 shot for 'crimes against the state' (often to meet arbitrary quotas set by Yezhov). The Gulag population tripled in size with 140,000 prisoners dying in the camps. Yezhov personally tortured important suspects and carried out many executions himself.

By the summer of 1938, having served his purpose, Yezhov had himself become the object of Stalin's 'suspicions'. In September, learning that his wife was to be accused of being an English spy, he divorced her to forestall her arrest. Two months later, at her request, he provided her with the Luminal she took to commit suicide. In December, Beria replaced him as head of the NKVD. Yezhov was arrested in April 1939; under interrogation he implicated many of his family and friends (including Babel) for supposed counterrevolutionary activities, hundreds of whom were killed. He was executed in February 1940.
KEEPING YOU SAFE AT HAMPSTEAD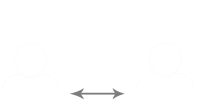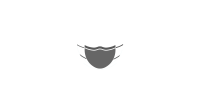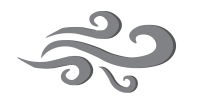 STATE OF THE ART VENTILATION