A Q&A WITH THE HUMANS TONY AWARD WINNING SET DESIGNER DAVID ZINN
Posted on 16 August 2018.
Posted in: Announcements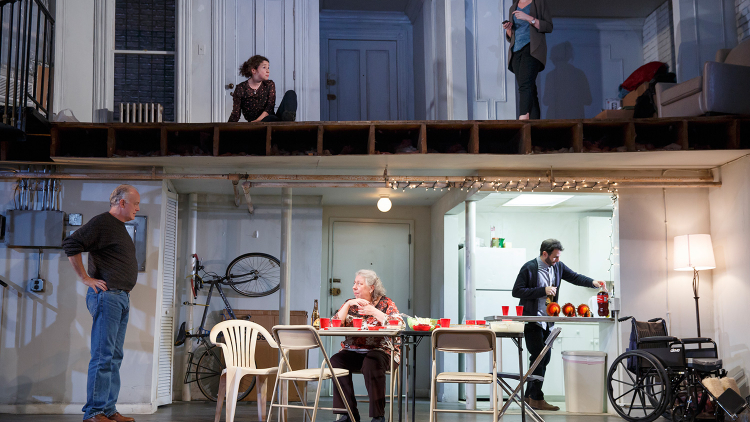 'I knew it was a really great play when Joe handed me the script but our intentions for it were blessedly small'
David Zinn talks about his Tony Award winning set design for The Humans and how, what originally started out off-Broadway with small expectations, the show turned into a national sensation. Winning the Tony Award for Best New Play, the play enjoyed huge success on Broadway followed by a sell-out tour around America including Los Angeles and San Francisco. The Humans makes a highly anticipated transfer to London and opens at Hampstead on 30 August.
You've designed wonderful theatre sets that have been seen and admired all over the world – how did you get into this fascinating line of work?
Oh, thanks - yeah I've been lucky especially to have this and Fun Home (Young Vic) so close together in London. It's exciting to see the work travel around the world. I've always been around and interested in the theatre - first as an actor in the community theater where I grew up (Bainbridge Island, a small island with a ferry-boat ride away from Seattle). Quickly though, even before I started high school, my interest in the backstage world started to take over and I became really enamoured seeing how these artificial worlds got created and how they suggested another reality - how truth and fiction were blurred to create some kind of other reality. The touring company of Annie came to Seattle in 1980 and I remember in particular seeing a door in the set for Ms. Hannigan's office, a window in the door glowed and suggested a whole building beyond which just captivated me for some reason. I went home and made that out of cardboard, and have basically been doing that ever since. By the time I went to university I was committed to studying set and costume design, making the whole of the visual world of a play and I've done that ever since. 
The set for The Humans replicates, to some degree, aspects of apartments the playwright actually lived in: how did your design process embrace those elements?
Stephen Karam lived in a duplex apartment in Chinatown that this play was loosely constructed around, so a lot of the early conversations with director Joe Mantello and Stephen were about unpacking the actions and overlapping scenes and making a geometry that made all those possible. I think the cluster of windows around the staircase is probably the closest to what Stephen's actual apartment was like, but we never looked at photos of it - he really wanted us to create our own environment. I also thought it was important that the two levels looked as different as possible, so the basement level feels like something that was added somewhat recently as a hastily constructed afterthought. So many of the upstairs details come from my own apartment, which is strange and nice to see on a stage. 
You've worked with Joe Mantello on numerous occasions. Can you talk us through how your collaboration works?
I've been lucky enough to work with Joe on musicals and plays and am really in awe of his profound and deep engagement with the text. He just burrows so deeply into it and uses both his actor's brain and his director's brain to navigate through the process. We spend a little bit of time at first looking at photos of things and talking to be sure we're both on the same jumping-off point of our exploration and then I try to get into a model as quickly as possible. After that it's just a process of really fine-tuning that world so that it suits the action. I think of those sessions like a kind of series of scans that kind of work deeper and deeper into the surface of the world we've made. Every meeting drives us further and more specifically into what's appearing onstage. I think my work with Joe has a strong, muscular impact that also supports the detail of the action in the play without being fussy. 
The Humans won the Tony Award for Best Scenic Design in 2016 and, in terms of its form and how it relates to the auditorium, it is actually a lot more complex than it initially appears.  Please can you tell us about the aesthetic thinking behind that complexity?  
I'm not actually sure it's a lot more complex than it appears, but look - I'm very lucky. Stephen wrote this play with the set clearly feeling like it was a character in the action, so I think a lot of the impact of what I've done is because Stephen has made it so impactful, rather than anything I've done. I think my main contribution to this world is its crazy off-kilterness which is quite subtle but I think really lends an air of destabilization to the environment - both the floors are at different angles to each other and neither are square to the stage itself so I think the lack of any kind of constant - that nothing really lines up with anything else by small degrees - really helps it feel like this thing is uncanny and alive. Also our lights and sound really animate this space in a particularly unnerving way.
How did it feel to win the Tony Award for Best Scenic Design for The Humans?
Oh. God. uh…really nice. Surprising and nice. 
Since 2015, Joe's production of The Humans been captivating audiences all over the States and now makes its highly anticipated transatlantic move to London this September. Have you been surprised at how successful and popular the show has become?
For sure I've been surprised. I knew it was a really great play when Joe handed me the script, but our intentions for it were blessedly small - we had a great cast (which you'll see here in London) and a great creative team and we were doing it in an off-Broadway space that just felt like we had the ingredients to do good work and not really freak out about any commercial pressure. And then we just made something that we were very proud of, which is rare in and of itself. When something like that really connects with people, it's of course gratifying. I always think of that Genet quote 'the world is dying of panicky fright' which yes, right now, that's happening especially. Watching a family face some of that and navigate that together is powerful to share. 
What advice would you share with someone considering a career in scenic design?
Be an interesting person, have obsessions, and have beautiful weird complicated dreams about what can happen in a dark room with people watching. Care about space. And Rapture. And Community. Surprise us. 
David Zinn is based in New York City. His other set design credits include the musical Fun Home, which is currently playing at The Young Vic, and The SpongeBob Squarepants Musical, which also won the Tony Award for Best Set and Costume Design for a Musical.
KEEPING YOU SAFE AT HAMPSTEAD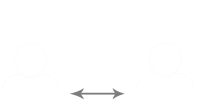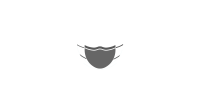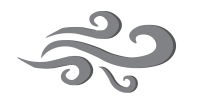 STATE OF THE ART VENTILATION