THE OBSERVER INTERVIEWS DRY POWDER'S HAYLEY ATWELL
Posted on 29 January 2018. By: Michael Hogan
Posted in: Interviews with cast and creatives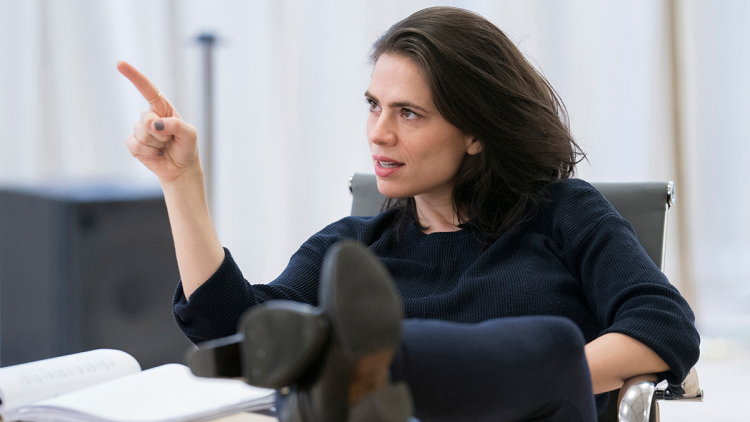 'It's very liberating to play someone who's unapologetically ruthless'
MICHAEL HOGAN, THE OBSERVER
London-born Hayley Atwell, 35, graduated from Guildhall School of Music and Drama in 2005 and within months landed her debut film role in Woody Allen's Cassandra's Dream. She has twice been Olivier award-nominated for stage roles, and after playing Peggy Carter in the Captain America films, landed her own TV spin-off, Marvel's Agent Carter. She starred in autumn's acclaimed BBC adaptation of Howards End and is currently making her debut at Hampstead Theatre in Dry Powder.
You're starring in Sarah Burgess's Wall Street comedy Dry Powder. How's it going?
It's a real delight. I hadn't been on stage for five years and was looking for something that jumped off the page, a female role with wit and chutzpah. The play's set in the world of high finance and initially I didn't understand the lingo or the rampant capitalism. But it grew on me. Turns out it's very liberating to play someone who's unapologetically ruthless.
Yes, your character Jenny is quite villainous...
She's described as "a vampire" with "sociopathic tendencies", yet Jenny's happy with herself and sleeps well at night. She doesn't have that moment where she breaks down and says "My daddy abused me" and the audience go "Aha, that's why she's such a bitch". Sure, she lacks emotional intelligence and lives in a world of numbers, but if a man in her position displayed those qualities, he'd probably get a pat on the back.
What prompted your return to the London stage?
Partly being inspired by seeing a lot of great British theatre, particularly the work of Rob Icke [associate director of the Almeida]. I saw his Hamlet three times. One day I'd love to tackle the classics, particularly male roles in Shakespeare, which are far more interesting than most of the female ones. But first I fancied a juicy part that wasn't your typical crowd-pleaser. Not the sexy one, not the wife or the mother, but one that debunks female stereotypes.
Howards End was a big hit. Was it as enjoyable to make as it was to watch?
Definitely. I was ready to take on something more challenging and nuanced. Peggy Carter was a positive role model for kids and took on a life of her own, which was wonderful, but it existed in a particular genre. I was yearning to expand my range. Margaret Schlegel was all-consuming and a bit of a career-changer for me. Being the leading actress also comes with a responsibility to help create a positive atmosphere on set, so I bet myself that we could all do strong work and still have a giggle. To forge friendships and play pranks, but still deliver on "action!" That's the kind of working life I want.
To read the full interview click here to visit The Observer online.
KEEPING YOU SAFE AT HAMPSTEAD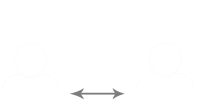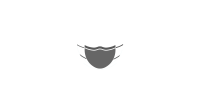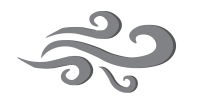 STATE OF THE ART VENTILATION