A Cup of Tea with... Acceptance's Jennifer Leong
Posted on 27 March 2018.
Posted in: Hampstead Downstairs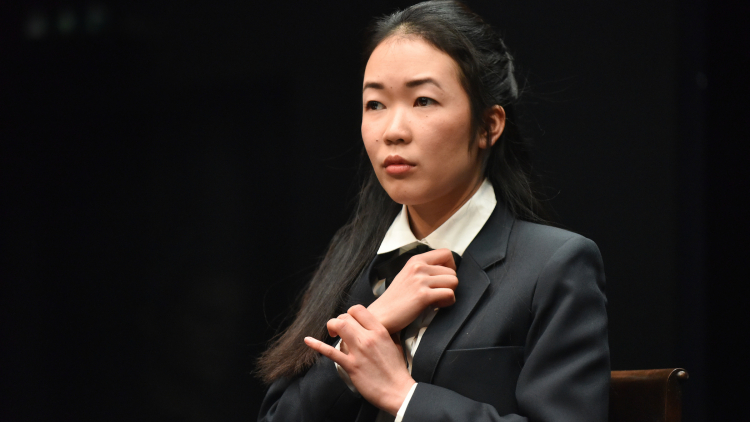 We chat to Jennifer Leong about embarrassing onstage moments, Lady Macbeth and life advice. Jennifer plays Angela in Acceptance, which is now playing Downstairs until 7 April. 
Welcome to Hampstead, Jennifer! You're now in the full swing of the run for Acceptance – how's it all going?
It's going pretty well thanks! I love our little company. I also loved the openness with which Anna [Ledwich], our director, ran the rehearsals; and the responsiveness of our writer, Amy [Ng], to all our questions.
So despite the challenging subject matter, it's been joyous!

Can you describe Acceptance in a nutshell?
Acceptance is so hard to put in a box! It's set in the admissions office of an Ivy League University; we follow one applicant's encounters with the figures of authority. For me it's about finding a place of belonging, coming to terms with the past and the ambiguity in relationships.

What first attracted you to Acceptance?
It's a very timely story. It's dark and it really makes you think. I like how all four characters come in with their own, very distinct, sets of values- making for fiery clashes.

Tell us a little more about your character Angela.
Angela is a musical prodigy who applies for a scholarship at this prestigious university. She is running away from an event in her recent past that quickly catches up with her. You get the feeling she's always been quite obsessive about her craft, and also quite lonely.

Without giving too much away, what's your favourite line from the show?
The spoiler-free answer off the top of my head is 'Our job is not to hunt down rare minorities like trophies'.
But the real answer is 'Delusional Nymphomaniac'. Actually that doesn't give much away…

Any embarrassing moments on stage?
So all the scene transitions are done in blackout. I have a quick change where I need to chuck my jacket and come back with a new prop in seconds, with nothing but bits of glow tape as marks in total darkness. Once I ran headlong into the wall thinking it was the exit! Luckily the only person who saw that was our stage manager Michael, from his all-seeing infrared monitor. And surprisingly he still hasn't brought it up.

Do you have any pre-show rituals?
Teresa [Banham] and I always run our first scene together. It has become a bit of a superstition now I think. I wouldn't feel right until we've done that.

What play have you seen recently that you've really enjoyed? And why?
I recently saw Girls and Boys at the Royal Court with the incredible Carey Mulligan. 'Enjoy' probably isn't the right word but it was an experience! It was gritty, surprising and done with absolute conviction. Magic.

What's your dream role?
Lady Macbeth! I might have to wait a couple of years but that is the dream!


What would you be if you weren't an actor?
I'd be either a journalist or a diplomat. I love travelling and talking to people.

Where's your favourite place in London?
Somerset House. A place for all seasons and just so stunning.

And finally, what's the best advice you've ever been given?
A brilliant acting teacher once said to me, 'it's just fun'. And it is!
KEEPING YOU SAFE AT HAMPSTEAD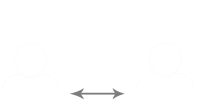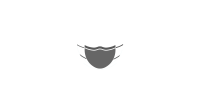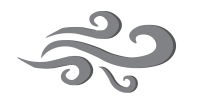 STATE OF THE ART VENTILATION