GENESIS INC.: FULL CAST ANNOUNCED
Posted on 9 May 2018.
Posted in: Announcements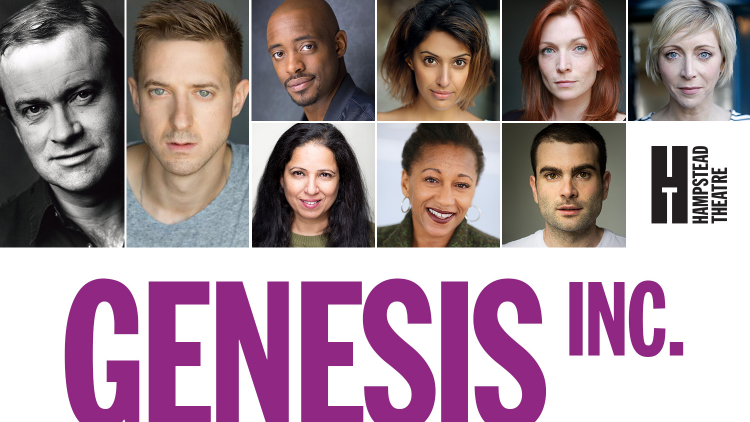 Hampstead Theatre presents the world premiere of Jemma Kennedy's breakthrough play, the blisteringly entertaining Genesis Inc. 
Harry Enfield will make his Hampstead Theatre debut and will be joined by Oliver Alvin-Wilson, Ritu Arya, Kirsty Besterman, Arthur Darvill, Laura Howard, Shobu Kapoor, Clare Perkins and Arthur Wilson. 
Directed by Laurie Sansom, this is a multifaceted tale of the final frontier of 21st century capitalism: the privatisation of human reproduction. This richly imaginative, topical, and explosively funny new comedy takes a closer look at the lengths to which people will go to defy biology - and at the moral compass of an industry that trades on fear and hope.
'Cyclist are you? Good for the lungs, less so for the sperm. Try fast walking instead'
Serena and Jeff have one last chance: Genesis Incorporated, whose glowing testimonials and bespoke treatments surely justify a final roll of the dice. Meanwhile, Bridget has put her future literally on ice while she focuses on her high-flying career and on finding Mr Right.  And all Miles wants is a steady salary so he can buy a property in Zone 4 – oblivious to the fact that, in a different kind of currency, he's actually the richest of them all…
---
Oliver Alvin-Wilson's theatre credits includes Nine Night; The Red Barn; Emperor and Galilean and  All's Well That Ends Well (National Theatre); The Twilight Zone (Almeida); Hamlet (Hamlet Scenen); A Midsummer Night's Dream (Young Vic); Othello (Stafford Gatehouse); A Midsummer Night's Dream; The Merchant of Venice and Henry V (All Propeller); Antigone (Theatre Royal, Stratford East/Pilot Theatre); Doctor Faustus (West Yorkshire Playhouse/Citizens Theatre); Blue/Orange (UK tour); Romeo and Juliet and This Child (both Pilot Theatre); The Gala; World Poetry Day Recital and Seven Ages of Poetry (all RSC); Antony and Cleopatra (Nuffield Theatre); To Kill a Mockingbird (Theatre Clwyd/tour); Pigeon Love (The Space) and Much Ado About Nothing (Derby Live). His television credits include The Rebel; Collateral; Lovesick; From Cradle to Grave; Misfits; Hollyoaks and Casualty.
Ritu Arya's theatre credits include Mother Christmas (Hampstead Theatre); Noises Off (Nottingham Playhouse/Northern Stage); Mermaid (Shared Experience); Carpe Diem (National Theatre); The Collector (Arcola/Gilded Balloon); As You Like It (Transport Theatre); The Fourth Wise Man; 1001 Nights and Liar, Liar (all Unicorn). Her film credits inlcude Daphne; The Super Recogniser (short film) and My Beautiful White Skin (short film). Her television credits include Humans (seasons 2 & 3); Good Karma Hospital 2; Doctors; Crackanory; We the Jury Sherlock: The Sign of Three (series 3) and The Tunnel.
Kirsty Besterman's theatre credits include Experience (Hampstead Theatre); Winter Solstice (ATC); Betrayal (Salisbury Playhouse); They Drink It in the Congo (Almeida); Tipping the Velvet (Lyric Hammersmith); Arcadia (ETT); Separate Tables (Salisbury Playhouse); Tonight at 8.30 (Nuffield Theatre); Private Lives (Royal Lyceum); The Precariat (Finborough); School For Scandal (Park Theatre); Dangerous Corner (Salisbury Playhouse); Playhouse Creatures (Chichester Festival Theatre); The Great Gatsby (Wilton's Music Hall); Foxfinder (Finborough); The Importance of Being Earnest (Rose, Kingston); Twelfth Night (Ludlow Festival); Amy's View (Nottingham Playhouse); Edmund (Wilton's Music Hall); Liberty; Much Ado About Nothing; The Merchant of Venice and Holding Fire (all Shakespeare's Globe); Plunder (Watermill, Newbury); The Rivals (Theatre Royal, Bath/tour); Othello (International tour) and King Lear (RSC Academy). Her film and television credits include Chicken; Holby City; Father Brown; Silent Witness; Foyle's War and Doctors.
Arthur Darvill's theatre credits include Hir (Bush); Treasure Island (National Theatre); Once (Broadway/West End); Our Boys (Duchess); Doctor Faustus (Shakespeare's Globe); Is Everyone Ok? (Nabokov); Swimming with Sharks (Vaudeville); Terre Haute (tour/Trafalgar Studios - Nominated For Outstanding Newcomer Evening Standard Award 2007); Stacey (Arcola) and Terre Haute (Assembly Rooms, Edinburgh). His film credits includes Sex, Drugs, Rock N Roll; Pelican Blood. Television work includes Legends of Tomorrow; Danny and the Human Zoo; Broadchurch (Series 1, 2 & 3); The White Queen; The Paradise; Doctor Who; Little Dorritt; He Kills Coppers and The Verdict. Hi work as a composer includes Been So Long (Young Vic/Traverse); Fantastic Mr Fox (Nuffield/Lyric/tour); I Want My Hat Back (National Theatre); The Frontline and The Lightning Child (Shakespeare's Globe) Stoopud Fucken Animals (Traverse).
Harry Enfield's theatre credits includes Once in a Lifetime (Young Vic). His film credits include Swallows and Amazons; Scottish Mussel; Acts of Godfrey; Churchill: The Hollywood Years and Tooth. His television credits include The Windsors; Upstart Crow; Ruddy Hell! It's Harry and Paul (winner of a British Comedy Award and two BAFTA TV Awards); Bad Education; Psychobitches; Blandings; It's Kevin; The Hunt for Tony Blair and Skins.
Laura Howard's theatre credits include Fall of the Kingdom, Rise of the Foot Soldier and Always Orange (RSC); Crushed Shells and Mud (Southwark Playhouse); Invincible (Orange Tree/St James' Theatre); Lost in Yonkers (Watford Palace); The Norman Conquests (Liverpool Playhouse); The Life of Riley and Communicating Doors (both Stephen Joseph); Two Women (Theatre Royal, Stratford East); Look Back in Anger (Northern Stage); The Blue Room (Anvil Arts); Switzerland (Hightide); Dracula (Centerline/English Touring Consortium); The Hotel in Amsterdam (Donmar);  Emma (Good Company); Arcadia (Chichester Festival Theatre); The Master Builder and The Taming of the Shrew (both ETT). Her film credits include Get Well Soon; The Responsibility Virgin and Queens Park Story. Her television credits include Casualty; Cuffs; The Delivery Man; Young Dracula; Eastenders; Doctors; Midsomer Murders (series regular, seasons 1-13); Cold Enough For Snow; Eskimo Day; Soldier Soldier; Covington Cross and So Haunt Me.
Shobu Kapoor's theatre credits include Shakespeare Within the Abbey (Shakespeare's Globe); Dinner With Saddam (Menier Chocolate Factory) and What Fatima Did... (Hampstead Theatre). Her film and television credits include Boogie Man; Shoot Me. Kiss Me. Cut!; Acts of Godfrey; Eastenders; Citizen Khan; Unforgotten; Krypton; Clean Break; The Split and The Boy With the Topknot.
Clare Perkins's theatre credits  include The Immigrant (Hoxton Hall); Daisy Pulls It Off (Park Theatre); Nora (Corn Exchange); Primetime (Royal Court Upstairs/UK tour); Roundelay (Southwark Playhouse); The Convert (Gate); Removal Men (Yard Theatre); Play On and Little Revolution (both Almeida); The Curious Incident of the Dog in the Nighttime (National Theatre/UK & Ireland tour); The House That Will Not Stand (Tricycle); The Rover (Hampton Court Palace); Neighbours (Hightide Festival); Welcome to Thebes (National Theatre); The Caucasian Chalk Circle (Shared Experience); The Hounding of David Oluwale (Eclipse Theatre/West Yorkshire Playhouse); Any Which Way (Only Connect Theatre Co); How Long Is Never? and Fabulation (Tricycle); Our Country's Good and Cyrano de Bergerac (Southampton Nuffield); Generations of the Dead (Young Vic Studio); Ready or Not (Theatre Royal, Stratford East); Mules (Clean Break/Royal Court) and Meridian (Contact Theatre).  Her film credits include Blacklands; 7Lives; Deadmeat; Bullet Boy; Secrets and Lies and Ladybird, Ladybird. Her television credits Death in Paradise; Damned; Doctors; Run; EastEnders; Verbatim Riots; Learning: True Stories; Holby City; Clapham Junction; All in the Game; The Messenger; Family Affairs; Learning Zone Drama; Baby Father; Mersey Beat; A&E; My Wonderful Life and Pigheart Boy.
Arthur Wilson's theatre work includes Things I Know To Be True (Frantic Assembly/State Theatre Company); Persuasion (Manchester Royal Exchange); The Crunch (Look Left Look Right); Richard II (Shakespeare's Globe); Man and Superman (National Theatre); The Comedy of Errors; A Midsummer Night's Dream; The Taming of the Shrew and Twelfth Night (all Propeller); Project Space (Secret Cinema); Hard Times; If I were You and Tom's Midnight Garden (all Library Theatre Company); Peter Pan (PPKG/US tour); Resurrection (Oran Mor); A Hole in the Fence (Box of Tricks Theatre Company); Home – Edinburgh (National Theatre of Scotland); Amid the Clouds (Tron Theatre) and The Borrowers (Citizens Theatre). His film and television work include Opus;Call the Midwife; Law and Order; The Academy and Sea of Souls.
Jemma Kennedy is a novelist, playwright and screenwriter. Her first novel, Skywalking,was published in 2003. She was awarded a Jerwood Arvon Young Playwrights Apprenticeship in 2006 and was Pearson playwright in residence at the National Theatre in 2010.Her recent plays include The Prince and the Pauper (Unicorn Theatre); The Grand Irrationality (Lost Theatre Studio, Los Angeles); Don't Feed The Animals (National Theatre Connections); The Summer Book (Unicorn Theatre); The Gift (New Vic Theatre, Stoke-On-Trent)) and Second Person Narrative for Tonic Theatre's inaugural Platform play series. She is currently writing her first stage musical Electric Ladies for Universal Music. Jemma's first feature film, Captain Webb, was released in 2015. Other film adaptation work includes Barbara Pym's novel Excellent Women for Raindog/BBC Films and Crooked Heart by Lissa Evans for Braven/BBC Films.
Laurie Sansom has recently directed the world premiere of Barney Norris' play Nightfall at The Bridge Theatre. He was the Artistic Director and Chief Executive of the National Theatre of Scotland until 2016 for whom he directed The James Plays trilogy by Rona Munro, which premiered at the Edinburgh International Festival in 2014 before they transferred to the National Theatre in London, where they won the Evening Standard and Writers' Guild Awards for Best Play. In 2015 he directed his own adaptation of The Driver's Seat by Muriel Spark, and The 306:Dawn, a new site-specific piece of music theatre telling the stories of the 306 British soldier executed for cowardice in the First World War. Previously he was Artistic Director of Royal & Derngate, Northampton where he directed then European premier of Tennessee Williams' Spring Storm and Eugene O'Neill's Beyond the Horizon, both transferring to the National Theatre. He also directed new versions of The Bacchae, Blood Wedding and Hedda Gabler as part of the London 2012 Cultural Olympiad, Frankenstein (with Frantic Assembly), The Duchess of Malfi, Follies and The Prime of Miss Jean Brodie. He has directed for theatres around the UK including the Traverse, Birmingham Rep, Salisbury Playhouse, Lyric Hammersmith, New Vic, Stoke, West Yorkshire Playhouse and the National Theatre, London, where he directed the world premiere of The Holy Rosenbergs. At the Stephen Joseph Theatre, Scarborough, where he was the Associate Director to Alan Ayckbourn, he directed over twenty new plays including Villette (with Frantic Assembly) and a micro-musical season comprising three new musicals. His Watford Palace production of Dangerous Corner was re-staged at the West Yorkshire Playhouse and transferred to the Garrick theatre, West End in 2002.
Genesis Inc. is a work of fiction and any similarity to any real person or organisation is purely coincidental.
KEEPING YOU SAFE AT HAMPSTEAD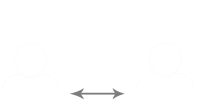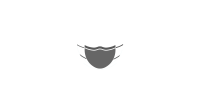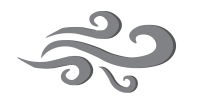 STATE OF THE ART VENTILATION