CAST ANNOUNCED: UNCLE VANYA AND PARADISE
Posted on 22 October 2018.
Posted in: Announcements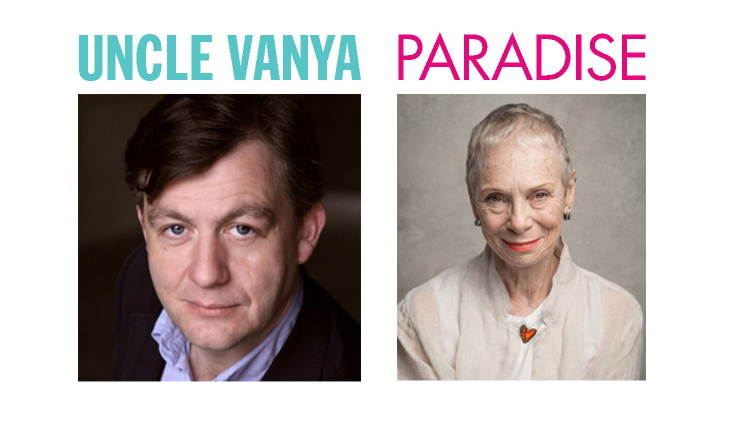 Alan Cox will take the title role of Vanya in Terry Johnson's new version of Anton Chekhov's classic tragicomedy Uncle Vanya. which runs from 30 November 2018 – 12 January 2019.
Sara Kestelman returns to Hampstead Theatre to star in the world premiere of Dusty Hughes' new comedy Paradise, which runs Downstairs from 7 December 2018 – 19 January 2019.
UNCLE VANYA
Scenes from Country Life 
By Anton Chekhov
A new version written and directed by Terry Johnson

30 November – 12 January
'Don't be miserable, you wonderful woman; be a mermaid. There's the ocean; throw yourself in. Fall in love with some poor mortal and drag him down with you. Astonish us!'
Hampstead Theatre presents Terry Johnson's new version of Anton Chekhov's Uncle Vanya. This classictragicomedy is charged with the Russian master's wit and his acute observation of the comic absurdity of human life. Alan Cox will take the title role of as Vanya and is joined by Alice Bailey Johnson, Abbey Lee, Kika Markham, Alec Newman, David Shaw-Parker, Robin Soans and June Watson.
On an estate deep in provincial Russia time seems frozen: managing its affairs on behalf of her father, Sonia and her uncle Vanya have consigned themselves to a life of loveless drudgery, enlivened solely by the odd pamphlet from Moscow and the occasional visits of their neighbour, the doctor. 
But when Sonia's father and his stunning second wife Yeliena burst onto the scene, everything is thrown into confusion. As beauty stirs repressed desires and youth teases maturity, years of perilously supressed regrets, longings and unrequited loves threaten to explode into farcical life… 
Olivier and Tony Award-winner Terry Johnson returns to Hampstead following his critically acclaimed hit Prism starring Robert Lindsay and Hysteria starring Antony Sher as well as Race; Old Money; Seminar and The Memory of Water. Playwright includes Dead Funny, Prism and Ken (all Hampstead Theatre); Insignificance; Cries from the Mammal House; Hysteria; Piano/Forte and Hitchcock Blonde (all Royal Court); The Graduate and Mrs Henderson Presents (both West End); Cleo, Camping, Emmanuelle and Dick and The London Cuckolds (both National Theatre). Other credits as Director include Oh What a Lovely War and Fings Ain't What They Used T'Be (both Theatre Royal Stratford East; marking the 50th Anniversary of Joan Littlewood's Theatre Workshop); Lost Land and The Libertine (both Steppenwolf Theatre, Chicago); Dumb Show (Royal Court). West End and Broadway directing credits include The Duck House; End of the Rainbow; The Prisoner of Second Avenue; The Rise and Fall of Little Voice; La Cage aux Folles; Rain Man; Whipping It Up; One Flew Over the Cuckoo's Nest; Entertaining Mr Sloane and Elton John's Glasses. His work for television includes Not Only But Always (Channel 4, which won five International Award nominations, Best Film at Banff and the Best Actor Bafta for Rhys Ifans); The Man Who Lost His Head (ITV); Cor, Blimey!  (ITV) and The Bite for the BBC and ABC Australia.  Nicholas Roeg's film of Insignificance was the official British Entry at Cannes in 1985. His plays have won him the Olivier Award for Best Comedy in both 1994 and 1999, Playwright of the Year Award 1995, Critics' Circle Best New Play Award 1995, The League of American Theatres and Producers Best Touring Play Awards 2001, plus two Evening Standard Theatre Awards, two Writers Guild Best Play Awards, Time Out Best Play Award, the Mayer-Whitworth Award and the John Whiting Award. As a director he has been the recipient of a dozen major theatre awards including the Tony Award for Best Director of a Musical 2010, Olivier Award for Best Musical Revival and Critics' Circle Best Musical Award 2009 all for La Cage aux Folles.
Alan Cox plays Vanya. His theatre work includes But it Still Goes On (Finborough); Forty Years On (Chichester Festival Theatre); Kingmaker (Edinburgh Festival/St James'); Playing with Grown Ups and Cornelius (59E59 Theatre, NY); Longing and The Rubenstein Kiss (Hampstead Theatre); Betrayal (Huntington Theatre); The Caretaker (Adelaide Festival/BAM); The Tempest (Jericho House); Much Ado About Nothing (Grosvenor Park Theatre); Frost/Nixon (Ahmanson Theatre, LA); Passion Play (Goodman Theatre, Chicago); Translations (MTC); The Creeper (Playhouse); The Earthly Paradise (Almeida); John Bull's Other Island (Belfast Lyric); The Flue Season (Gate); The Lady Is Not For Burning (Chichester Festival Theatre); The Daughter in Law (Orange Tree); Strangers on a Train (UK tour); Barefoot in the Park (Jermyn Street); The Importance of Being Earnest (Chichester Festival Theatre/West End); Three Sisters (Birmingham Rep); The Seagull; An Enemy of the People; Wild Oats and Absolute Hell (National Theatre); The Beggar's Opera; A Winter's Tale and Anthony and Cleopatra (RSC) and Strange Interlude (Duke of York's). Film work includes The Dictator; Contagion; August; Cor Blimey; The Auteur Theory; Mrs Dalloway; An Awfully Big Adventure and Young Sherlock Holmes. His television work includes The Good Wife; Lucan; John Adams; Housewife 49; Not Only But Always; Midsomer Murders; The Odyssey; The Thin Blue Line; Young Indiana Jones and A Voyage Round My Father.
Alice Bailey Johnson plays Sonia. Her theatre work includes Insignificance (Arcola); The Libertine (Theatre Royal, Bath/Haymarket); Oh What A Lovely War!  (Theatre Royal Stratford East/UK tour); Desdemona (Park Theatre); Solid Air (Plymouth Theatre Royal); The Three Lions (Pleasance Beyond, Edinburgh); Stepping Out (Salisbury Playhouse); Noises Off (Gielgud); A Gloriously Mucky Business (Lyric Hammersmith) and Cabaret (Wilton's Music Hall). Filmwork includes Rare Beasts; The Little Stranger; King of Thieves; Me Before You and Mr Turner. Televisionwork includes Black Mirror; The Halcyon; Granchester and Doctors. 
Abbey Lee plays Yeliena. Uncle Vanya is Abbey's stage debut. Her film work includes Mad Max: Thunder Road, The Neon Demon and Gods of Egypt; Elizabeth Harvest; To the Night; 1%; The Dark Tower; Ruben Guthrie; Welcome the Stranger; Office Christmas Party and Caprice. Her short film work includes Maverick and Snowbird.
Kika Markam plays Maryia. Her theatre work includes Not Talking (Arcola); Escaped Alone (Royal Court/Bam, New York/UK tour); The Crucible (Bristol Old Vic); The Last Yankee (Print Room); On the Record (Arcola); Women, Power and Politics (Tricycle short plays cycle); Tribes (Royal Court); The Permanent Way (Out Of Joint, National Theatre); Homebody/Kabul (Young Vic); A Wedding Story (Soho/UK tour); Song at Twilight (King's Head/Gielgud – Olivier Award nomination for Best Supporting Actress and winner of Clarence Derwent Award) and Homebody/Kabul (written as a monologue for Kika, it received its world premiered at the Chelsea Theatre Centre). Her film work includes High Strung: Free Dance (forthcoming); The Blood of Hussein (re-release); The Fever; Wonderland; Noroît (by Jacques Rivette) and Les Deux Anglaises et le Continent (by François Truffaut). Her television work includes Holby City; Fearless; Mr Selfridge; Call the Midwife; Midsomer Murders; Spooks; Tom Hurndall; Lord Longford; Party Animals; Taking Over the Asylum; The Line of Beauty; Dirty Filthy Love; Poirot; The Forsythe Saga; A Very British Coup; Sherlock Holmes; The Basement; Double Dare and The Feather on the Blade (both Dennis Potter television plays) and The Woman in White. Kika is also the author of a memoir of her life with Corin Redgrave entitled Our Time of Day.
Alec Newman plays Astrov. He trained at LAMDA and NYT. His theatre work includes Bug (Found111); Hapgood (Hampstead Theatre) and Alligators (Hampstead Downstairs); The Motherf**ker with the Hat and Danton's Death (both National Theatre); King Lear (Donmar/BAM); These Shining lives (Park Theatre); Certain Young Men (Almeida); Plenty (Noel Coward); Andorra (Young Vic); The Recruiting Officer (Chichester Festival Theatre); The Glass Menagerie and Translations (Lyceum). His film work includes Eullenia; Where Hands Touch; The Snowman; Greyhawk; A Lonely Place to Die; Moonlight Serenade; The Fifth Patient; The Gene Generation; Constellation; Four Corners of Suburbia; Bright Young Things; The Principles of Lust; The Death of Klinghoffer; Long Time Dead and G:MT. His television work includes Strikeback; Outlander; Fearless; Him; The Bastard Executioner; The Last Kingdom; Lewis; 24; Rogue; Dracula; Waterloo Road; Hope Springs; Spooks; Angel; Star Trek: Enterprise; Frankenstein; Tru Calling; Dark Shadows; Dune; Children of Dune; Night Flight; Murder Rooms; Silent Witness; Rag Nymph; Judge John Deed; Heroes and Villains; Peak Practice; The Blonde Bombshell and Reichenbach Falls. His radio work includes The Corrupted; Something Understood and The Fly.
David Shaw-Parker plays Telyeghin. David trained at RADA in 1975 and began his career at the Royal Shakespeare Company in 1977, appearing in over twenty-five productions between then and 1991 at Stratford Upon Avon and London including Much Ado About Nothing, Cyrano de Bergerac (Broadway, NY) and The Taming of the Shrew (Tokyo). His theatre work for the National Theatre includes Oedipus Rex, The False Servant and My Fair Lady. Other theatre work includes Grand Hotel (Dominion); The Country Wife, Cyrano de Bergerac and Acorn Antiques (Haymarket); Heavenly Ivy (The Ivy); Up n' Under (Fortune); A Dead Secret; The Importance of Being Earnest and Arsenic and Old Lace (all Richmond Theatre); Milkwood Blues (Lyric Studio, Hammersmith); Uncle Vanya (Print Room); Titus Andronicus (Shakespeare's Globe); McQueen (St. James') and Hobson's Choice (Vaudeville). His film work includes Steven Soderbergh's Kafka; Pasolini's Still Life; The Man Who Knew Infinity and The Muppets' Christmas Carol. His television work includes Endeavour; Victoria; The Crown; Inspector Morse; The Famous Five, Space Precinct and The Commander.
Robin Soans plays Serebriakov. His theatre credits include Echo's End (Salisbury Playhouse); Visitors (Bush/UK tour); Hamlet and As You Like It (RSC); The Stock Da'wa' (Hampstead Theatre); On the Beach and Resilience (Bush); Coriolanus and Under the Black Flag (Shakespeare's Globe); The Holy Terror (Duke of York's); Anything Goes, Love's Labour's Lost, A Prayer For Owen Meany, The Invention of Love, The London Cuckolds and Volpone (National Theatre); Push Up, Waiting Room Germany and Star-Gazing Pie & Sauerkraut, Three Birds Alighting On A Field  and Etta Jenks (Royal Court); Another Country (Arts); Ghosts (Comedy); The Positive Hour (Hampstead/Out of Joint); Shopping and Fucking (Royal Court/Out of Joint); The Country Wife, Venetian Twins and Murder in the Cathedral (RSC). His film work includes Christmas Princess Switch; Red Joan; Victoria and Abdul; Viceroy's House; Pierrepoint and The Queen. His television work includes Victoria; Endeavour; Silk; Midsomer Murders; Miss Marple; Dalziel & Pascoe; The Russian Bride; Kavanagh; Jonathon Creek; Rebecca; Inspector Morse; The Marshall & The Mad Woman and This Land of England.
June Watson plays Marina. Her theatre work includes John (National Theatre); Road (Royal Court); Escaped Alone (Royal Court/BAM); Good People (Hampstead Theatre); Mrs Lowry & Son (Trafalgar Studios); The Cripple of Inishmaan ( Broadway - Clarence Derwent Award 2014/Noël Coward); Before the Party (Almeida - Clarence Derwent Award 2014);  Calendar Girls (tour); The Children's Hour (Royal Exchange, Manchester); Smaller (Lyric); Mary Stuart (Apollo); Talking to Terrorists (Out of Joint/Royal Court); Romeo and Juliet (RSC); Scenes From the Big Picture; Our Lady of Sligo; Cardiff East; Le Cid; Rutherford and Son; As I Lay Dying; The Beggar's Opera; State of Revolution; Lark Rise to Candleford and Machinal (all National Theatre); Kosher Harry; Beside Herself; Saved; Small Change; Glasshouses and Sliding With Suzanne (all Royal Court); Blue Heart (Out of Joint); The War of the Roses; Coriolanus and The Winter's Tale (all ESC world tours). Her film work includes The Lady in the Van; Wreckers; Ghost Hunter; 102 Dalmatians; Highlander IV: Endgame; The Last Yellow; The Knowledge and Bloody Kids. Her television work includes The Midnight Gang; Call the Midwife; Chernobyl; To Walk Invisible. A Song for Jenny; Agatha Raisin; The Café; Holby City; Wallander; Hancock and Joan; The Street; William and Mary; Clapham Junction and The Key.
Hampstead Downstairs / Celia Atkin present
PARADISE
By Dusty Hughes
Directed by Alice Hamilton
7 December – 19 January
Hampstead Theatre presents the world premiere of Dusty Hughes' new comedy Paradise, which looks at the cost of growing old and the joys of ageing disgracefully.
Elite Homes: offering the Platinum Package in luxury retirement living. Old friends Amanda Goose and Roddy Meakin are enjoying their twilight years on their own terms – outrageous pranks and clandestine gins in the garden, adult magazines at the dinner table and a healthy disregard for the other residents. All is idyllic – until, that is, new management is brought in to restore order…
Sara Kestelman plays Amanda. Her theatre credits include Filthy Business and The Intelligent Homosexual's Guide to Capitalism and Socialism with a Key to the Scriptures (Hampstead Theatre); Cabaret (Donmar); Girls (UK Tour); 4000 Miles (Bath Theatre Royal); Torchsong Trilogy (Menier Chocolate Factory); Making Noise Quietly, Nine, Hamlet, Love for Love, As You Like It, The Double Dealer, The Threepenny Opera and The American Clock,  Copenhagen (National Theatre); Macbeth, Custom of the Country (RSC); King Lear (RSC/Barbican); A Midsummer Night's Dream (RSC/New York); Lettice & Lovage (Gielgud) and Fiddler on the Roof (Palladium). Her television and film credits include Zardoz; Lisztomania; Lady Jane; Anna Karenina; The Last Spark of Sundown; Rome; The Rivals of Sherlock Holmes; The Last Romantics and In the Flesh.
Dusty Hughes returns to Hampstead Theatre following Bad Language in 1983. He was Theatre Editor of Time Out and helped to establish that magazine's theatre coverage as an alternative voice. He then joined the Bush Theatre as Artistic Director. In 1980 his first play "Commitments" won him the London Theatre Critics Most Promising Playwright Award. His subsequent plays have been seen at the National Theatre, The Royal Shakespeare Company in Stratford and London, The Royal Court, Hampstead Theatre, The Traverse Theatre, Edinburgh, The Bush, the Donmar and in the West End as well as in Europe and America. He has worked extensively in television. He was joint winner of the Writer's Guild Award for Best Drama Series for Between The Lines and created The Brief for ITV as well as adapting Joseph Conrad's The Secret Agent for BBC1. He has also written for many other series including Silent Witness and Lewis and most recently the BBC's The Musketeers (2015).
Alice Hamilton returns to Hampstead Downstairs following Every Day I Make Greatness Happen. Her directing credits include While We're Here (Bush); Echo's End (Salisbury Playhouse); Orca (Papatango); Thirty Christmases (Supporting Wall); German Skerries (Orange Tree/tour); Eventide (Arcola/tour); Visitors (Bush/Arcola/tour); Orson's Shadow (Southwark Playhouse); Fear of Music (Up in Arms/Out of Joint tour) and At First Sight (Latitude Festival/tour). She worked as Staff Director on Man and Superman at the National Theatre, and has directed development workshops and rehearsed readings with the Royal Court, National Theatre, Salisbury Playhouse and High Tide. Alice is co-artistic director of Up in Arms.
Full cast to be announced soon.
KEEPING YOU SAFE AT HAMPSTEAD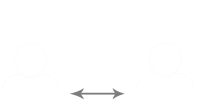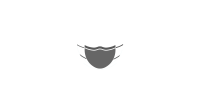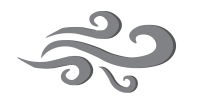 STATE OF THE ART VENTILATION