I AND YOU: ★★★★ FROM THE TIMES
Posted on 27 October 2018.
Posted in: Announcements
'It's all about pronouns. Sorry, but that's what she, the author, the prolific American playwright Lauren Gunderson, says. I (for it is me) think that she may have a point. Walt Whitman, the celebrated American poet, would agree, not least because this play gives his pronoun-heavy poem Song of Myself a starring role.'
'You, on the other hand, might think that this production is all about her, as in Maisie Williams, age 21 but already famous for her role in Game of Thrones on television. This is her stage debut.'
'Williams plays Caroline, aged 17, a high school senior who is furious at the world and loves Chunky Monkey ice cream, her cat and glitter.'
'Williams is terrific: bouncy, angry, childish and often irritating in that way that all teenagers can be. We meet her when a boy named Anthony (also 17) arrives in her bedroom and says that they need to work on their English lit project about Whitman pronouns.'
'The play is not set anywhere specific (the teenage colorific bedroom by the designer Michael Pavelka is a wonderful melange of teenage/child mementos) but it feels like California. It soon becomes clear that the reason Anthony has come to Caroline's house, carrying a stash of waffle fries to share, is that she is too sick to be at school as she has a liver problem and is awaiting a transplant.'
'Poetry. Teenagers. Illness. Fries. Edward Hall directs and, though sentimentality lurks, and at times the whole enterprise teeters on the brink of tearjerker, he always pulls it back into something more interesting. Fortunately Caroline is "impossible", which is a description from Anthony, a basketball and jazz fan who is played by Zach Wyatt.'
'This is also Wyatt's professional stage debut but both he and Williams look like old pros (well, young pros) as they banter and bash each other on stage for 90 minutes straight through. There is a big reveal towards the end that, in addition to an amazing set moment, lifts the show on to another level. So, maybe, it's not all about pronouns — at least not entirely.'
To read the full review click here to visit The Times online.
I and You runs on the Main Stage from 19 October - 24 November.
KEEPING YOU SAFE AT HAMPSTEAD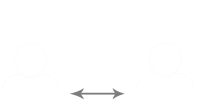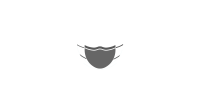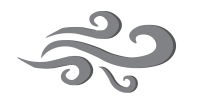 STATE OF THE ART VENTILATION