A HAMPSTEAD THEATRE PRODUCTION
I AND YOU
By LAUREN GUNDERSON
Directed by EDWARD HALL

Running time: 1 HOUR 25 MINUTES WITH NO INTERVAL
£10 - £37 (See ticket information)
Limited availability
Did my mother set this up? She would totally do this – make something up just to make me feel involved. I have a life, ok: I text. A lot.
Details
'Maisie Williams is terrific' | ★★★★ The Times
'Recommended most heartily' | ★★★★ Daily Mail
'Maisie Williams makes a punchy stage debut' | ★★★★ The Mail on Sunday
'A joyous, well-crafted evening' | ★★★★ WhatsOnStage
---
I and You is a witty and uplifting portrayal of friendship, youth and living life to the full, and won the coveted American Theatre Critics Association's New Play Award. 
Housebound because of illness, Caroline hasn't been to school in months. Confined to her room, she has only Facebook for company. That is until classmate Anthony bursts in – uninvited and armed with waffle fries, a scruffy copy of Walt Whitman's poetry and a school project due in the next day… Caroline is unimpressed all round.
But an unlikely friendship develops and a seemingly mundane piece of homework starts to reveal the pair's hopes and dreams - as well as a deep and mysterious bond that connects them even further. 
Lauren Gunderson was, after Shakespeare, the most produced playwright in America last year. Author of over 20 plays, Lauren has also received the Lanford Wilson Award at the Dramatists Guild Awards and two Steinberg/ATCA New Play Awards. 
Hampstead's Artistic Director, Edward Hall, has directed many of Hampstead's greatest successes including the Olivier Award winning Sunny Afternoon, Chariots of Fire, Wonderland and Filthy Business. 
Maisie Williams makes her stage debut. Her television credits include Game of Thrones (8 series) and films include Mary Shelley and Early Man. 
Zach Wyatt graduated from the Guildhall School of Music and Drama in June 2018. I and You is his professional debut.

Suggested age guidance 14+
Reviews
The Times

'It's all about pronouns. Sorry, but that's what she, the author, the prolific American playwright Lauren Gunderson, says. I (for it is me) think that she may have a point. Walt Whitman, the celebrated American poet, would agree, not least because this play gives his pronoun-heavy poem Song of Myself a starring role.'

'You, on the other hand, might think that this production is all about her, as in Maisie Williams, age 21 but already famous for her role in Game of Thrones on television. This is her stage debut.'

'Williams plays Caroline, aged 17, a high school senior who is furious at the world and loves Chunky Monkey ice cream, her cat and glitter.'

'Williams is terrific: bouncy, angry, childish and often irritating in that way that all teenagers can be. We meet her when a boy named Anthony (also 17) arrives in her bedroom and says that they need to work on their English lit project about Whitman pronouns.'

'The play is not set anywhere specific (the teenage colorific bedroom by the designer Michael Pavelka is a wonderful melange of teenage/child mementos) but it feels like California. It soon becomes clear that the reason Anthony has come to Caroline's house, carrying a stash of waffle fries to share, is that she is too sick to be at school as she has a liver problem and is awaiting a transplant.'

'Poetry. Teenagers. Illness. Fries. Edward Hall directs and, though sentimentality lurks, and at times the whole enterprise teeters on the brink of tearjerker, he always pulls it back into something more interesting. Fortunately Caroline is "impossible", which is a description from Anthony, a basketball and jazz fan who is played by Zach Wyatt.'

'This is also Wyatt's professional stage debut but both he and Williams look like old pros (well, young pros) as they banter and bash each other on stage for 90 minutes straight through. There is a big reveal towards the end that, in addition to an amazing set moment, lifts the show on to another level. So, maybe, it's not all about pronouns — at least not entirely.'

To read the full review click here to visit The Times online.

Theatre review: I and You, Hampstead Theatre, NW3


Ann Treneman

,

27 October, 2018

The Daily Mail

'One of the performers, 21-year-old Maisie Williams, has already had big success on screen, not least with Game of Thrones. Yet here she is at the gallant Hampstead, earning her theatre spurs. Good for her. The show is well worth catching and she fizzes with stage presence.'

'Lauren Gunderson's I and You is on one level a fluent, chatty, distinctly American teenagers' tale. Caroline and Anthony are both 17. Caroline (Miss Williams) has liver disease and is now confined to her home bedroom, a large, untidy room where all the action occurs. Through its skylight we can see a big moon and occasional falling snow.'

'The conclusion brings a coup de theatre in plot and staging. I was left in a bit of a blur, its closing moments having whacked me emotionally.'

'Williams and Wyatt are well matched and establish a sweet chemistry, she giving Caroline a cheeky energy — at moments I was reminded of Sheridan Smith — and he establishing just the right air of professorial geekiness of some earnest teenage boys.'

'The show is suffused not with the bleakness that you might expect, but with a strong sense of potential and promise.'

'... I recommend it most heartily.'

Teenage dreams are pure poetry: Quentin Letts says I And You with Maisie Williams from Game of Thrones is a touching tale of adolescence


Quentin Letts

,

26 October, 2018

WhatsOnStage

'...Lauren Gunderson's play, receiving its UK premiere here, is a wonderfully intimate yet universal play (clocking in at a brief 85 minutes) and bagged all manner of awards when it premiered stateside.'

'...Gunderson's piece, rather than a musty exploration of century-old lyrics by a bearded eccentric, takes Whitman largely as a departure and springs into becoming an endearing blend between youthful idealism and an exploration of mortality.'

'Caroline, surrounded by posters, paintings and a whole variety of screens, escapes her own body by indulging in the virtual world around her. Basketball playing, jazz-loving Anthony wants to drag her back into reality. As the night progresses and the reality of Caroline's world comes into focus, (without spoiling the end) it all becomes startlingly powerful and wracked with emotion.'

'Considering both are making their professional stage debuts (though Williams has a whole saga of Westeros history under her belt as well as a few successful films) the two performances are impressively assured and equally weighted – Wyatt as a gawky, lovable, beanie-sporting teen with a knack for self deprecation and an unending enthusiasm for poetry, while Williams plays up impetuous teenager vibes to mask the underlying fear bubbling beneath Caroline's surface. She perfectly nails the suppressed insecurity – forever pacing, never wanting to admit to the loneliness of her solitary confinement. Forget Arya Stark, let's keep Williams on our stages.'

'The show may be one of Hall's last as a director at the venue but he's clearly hit onto a solid trend with recent programming, bringing over some superb American hits and introducing them to British audiences. Gunderson's play throws life and death, youth and reality together with charming, often witty skill, and while the opening fifteen minutes may feel slightly shout-y, it all relaxes into a joyous, well-crafted evening spent with two endearing teens.'

To read the full review click here to visit WhatsOnStage online.

Review: I And You (Hampstead Theatre)


Alex Wood

,

25 October, 2018

The Mail on Sunday

'Twenty-one-year-old Game Of Thrones star Maisie Williams makes a punchy stage debut in this American hit. She plays Caroline, a sickly 17-year-old who lives in her bedroom – it's a tip – furious at the world from which she's excluded by a slightly vague liver disease.'

'The fur flies when an unwanted boy (Zach Wyatt, also making his debut) arrives, determined they work together on a school project about the poet Walt Whitman.'

'As hostility turns to trust and some light smooching, the pair discover the poem Leaves Of Grass, and the vintage sounds of Jerry Lee Lewis and John Coltrane, as reasons to live.'

'Under Edward Hall's direction the show works towards a truly emotional pay-off. I don't want to give away the ending of this weirdly compelling play. But any bolshie teenager will surely love it while pretending not to.'

I and You at Hampstead Theatre


Robert Gore-Langton

,

4 November, 2018
Cast
Artistic team
WRITER
LAUREN GUNDERSON
DIRECTOR
EDWARD HALL
DESIGNER

 
MICHAEL PAVELKA
LIGHTING

 
MATT HASKINS
SOUND
PAUL GROOTHUIS
COMPOSER
SIMON SLATER
CASTING

 
ANNA COOPER CDG
Cast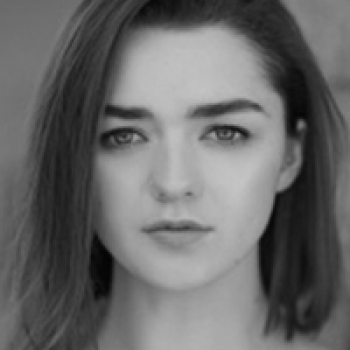 CAROLINE
MAISIE WILLIAMS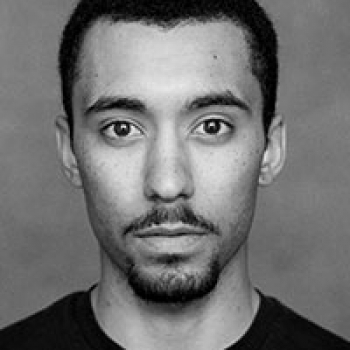 ANTHONY
ZACH WYATT
News
Tickets
Previews, Mondays and matinees 
Full price: £30/£27/£18/£12
Under 30s/Students: £15/£10
Seniors (matinees only): £22/£20
Groups: For every 9 tickets get the 10th free
Access: £16
Tuesday – Saturday evenings 
Full price: £37/£32/£25/£12
Under 30s/Students: £15/£10
Groups: For every 9 tickets get the 10th free
Access: £16
All prices are subject to change. Book early for the best price.
KEEPING YOU SAFE AT HAMPSTEAD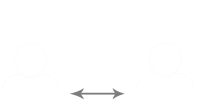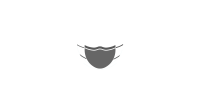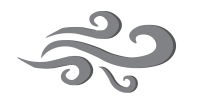 STATE OF THE ART VENTILATION