AUTUMN SEASON 2018 ANNOUNCED
Posted on 28 June 2018.
Posted in: Announcements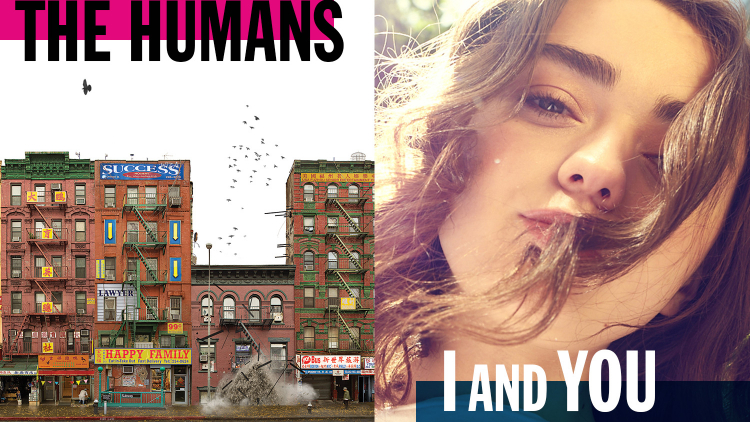 AUTUMN SEASON 2018 ANNOUNCED
Priority Booking is now open for Hampstead Friends, Patrons and The Downstairs Club. Public Booking opens Friday 6 July 10.30am. 
THE HUMANS
By Stephen Karam
Directed by Joe Mantello

30 August – 13 October


'The Best Play of The Year. The Humans. The Humans. The Humans.' The New York Times
Hampstead Theatre is proud to present the Broadway production of The Humans by Stephen Karam, the winner of four 2016 Tony Awards including Best Play, Best Featured Actor in a Play, Best Featured Actress in a Play and Best Scenic Design in a Play. This highly anticipated UK premiere follows the play's extraordinary Broadway success and includes the complete award-winning New York cast.
Stephen Karam's blisteringly funny and deeply chilling drama is a stunning portrayal of the human condition; a family at its best and worst navigating the challenges of everyday life.  
Three generations of the Blake family have assembled for Thanksgiving in Brigid and Richard's ramshackle pre-war apartment in Lower Manhattan. Whilst the event may have a slightly improvised air, the family is determined to make the best of its time together. As they attempt to focus on the traditional festivities, fears of the past and pressures of the future seep into the reunion and the precariousness of their position becomes increasingly evident.   
Reed Birney and Jayne Houdyshell reprise their Tony Award winning performances alongside the full Broadway cast, which includes Cassie Beck, Lauren Klein, Arian Moayed and Sarah Steele.
The Company are appearing with the permission of UK Equity, incorporating the Variety Artistes' Federation, pursuant to an exchange program between American Equity and UK Equity.
I AND YOU
By Lauren Gunderson
Directed by Edward Hall

18 October – 24 November 
'Did my mother set this up? She would totally do this – make something up just to make me feel involved. I have a life, ok: I text. A lot.' 
Hampstead Theatre presents the UK premiere of Lauren Gunderson's I and You, which was a finalist for the Susan Smith Blackburn Prize. Game of Thrones star Maisie Williams will make her stage debut as Caroline and be directed by Artistic Director Edward Hall in this play about friendship, adolescent innocence and living life to the full.
Housebound because of illness, Caroline hasn't been to school in months. Confined to her room, she has only Instagram and Facebook for company. That is until classmate Anthony bursts in – uninvited and armed with waffle fries, a scruffy copy of Walt Whitman's poetry and a school project due in the next day… Caroline is unimpressed all round.
But an unlikely friendship develops and a seemingly mundane piece of homework starts to reveal the pair's hopes and dreams - as well as a deep and mysterious bond that connects them even further. 
EVERY DAY I MAKE GREATNESS HAPPEN
By Richard Molloy
Directed by Alice Hamilton

13 September – 20 October 
'For the next six weeks, we meet here, in this room. Unless you are hospitalised, or deceased, or suffering some kind of catastrophic physical or emotional trauma, you need to be here'
Hampstead Theatre presents Richard Molloy's Every Day I Make Greatness Happen, winner of the Nick Darke Award 2017. Directed by Alice Hamilton, this play is a searingly witty exploration of a struggling system and the people inside it, on both sides of the desk, trying to make things work.
It's back to school with a bang for Alisha, Iman and Kareem – they all failed GCSE English and there are only six weeks until their resits. This is their last chance to continue Sixth Form, failure is not an option. It's down to Miss Murphy to see the trio through. But collectively, the students are unruly, she's already snowed under with her other classes and the school is literally falling apart. Can she deliver when there's just as much drama in the staffroom as there is in the classroom?
THE HOES
By Ifeyinwa Frederick

26 October – 1 December
'Once you're a woman doing as she pleases with her body, in someone's eyes you qualify for hoe status'
Hampstead Theatre presents the world premiere of Ifeyinwa Frederick's debut play The Hoes, a riotous celebration of sisterhood, showing that while life may throw up unexpected turbulence, friendships will last the course.
Bim, Alex and J have been best friends since school. Loud, funny, inseparable – they are the epitome of girls who just want to have fun. But now they're 25, life is starting to get in the way. Careers, relationships, expectations...What better way to escape than a trip to Ibiza for a week of sun, sea and selfies? 
But there's trouble in paradise when reality catches up with them, threatening to derail their holiday as they are forced to accept no amount of partying will let them escape themselves…
PARADISE
By Dusty Hughes

7 December – 19 January
'Live every day like your last, and garden as if you're going to live forever'
Hampstead Theatre presents the world premiere of Dusty Hughes' new comedy Paradise, which looks at the cost of growing old and the joys of ageing disgracefully.
Elite Homes: offering the Platinum Package in luxury retirement living. Old friends Roddy Meakin and Amanda Goose are enjoying their twilight years on their own terms - outrageous pranks and clandestine gins in the garden, adult magazines at the dinner table and a healthy disregard for the other residents. All is idyllic – until, that is, new management is brought in to restore order…
Priority Booking is now open for Hampstead Friends and Patrons. Public Booking opens Friday 6 July 10.30am.
Under 30? Join The Downstairs Club, our free membership scheme which allows under 30s to access all Hampstead Priority Booking periods for free, allowing young people the change to purchase the more cost effective seats. Email thedownstairsclub@hampsteadtheatre.com with your full name to register.
Further casting to be announced in due course.
KEEPING YOU SAFE AT HAMPSTEAD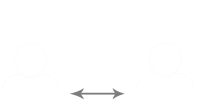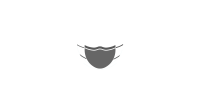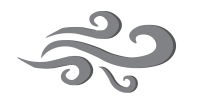 STATE OF THE ART VENTILATION