THE HUMANS: ★★★★ FROM THE STAGE
Posted on 7 September 2018.
Posted in: Theatre Reviews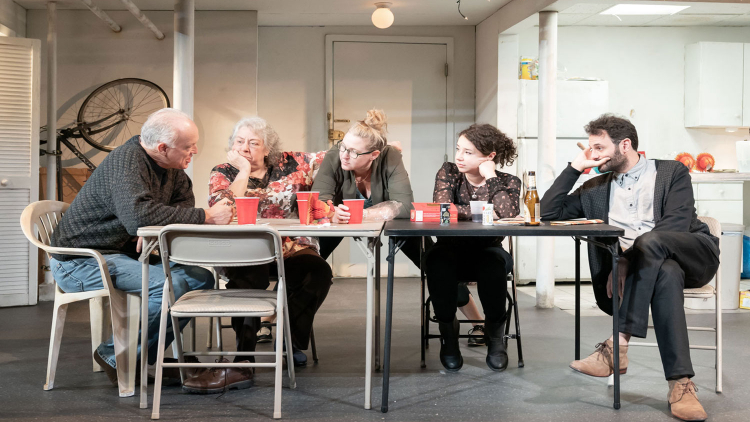 The Humans review at Hampstead Theatre, London – 'bitingly funny and overwhelmingly sad'
TIM BANO, THE STAGE
'A few years ago twice Pulitzer-finalist Stephen Karam came across a risible self-help book called Think and Grow Rich by Napoleon Hill. It listed the six basic fears all humans have: poverty, criticism, ill health, the loss of someone's love, old age, death.'
'In his bitingly funny, bitterly sad 2016 play – a huge Broadway hit with four Tonys to its name – Karam spreads those fears among the six-strong Blake family as they celebrate a mostly thankless Thanksgiving.'
'From the outset we get a barrage of family life: break-ups and job problems and health issues. Everything suggests a big American family drama, and it's definitely steeped in that kind of play. But it becomes so much more.'
'Karam's writing is astonishingly genre-literate, from kitchen sink grimness to psychological thriller, with side helpings of sitcom, pulling all its referents in different directions to dissect them and build them into something new. Something familiar and not; something uncanny.'
'Because this thing really does get under the skin.'
'Most of all, though, it looks at the everyday things that make life difficult. And in this constant push-and-pull between the real problems that keep people up at night and the unreal things that go bump in the night, Karam does a bloody great stock-take of the American middle class.'
'The writing is full of stunning rhythms with overlaps and cross-talk that seem completely natural. This quality is enhanced by the millisecond precision of Joe Mantello's direction and by the original Broadway cast, who are as tight and easy with one another as if they were actually family.'
'Jayne Houdyshell shines as the loving, stoical mother Deirdre, quietly distraught when she overhears her daughters making fun of her, while Reed Birney conveys the quiet desperation of a penniless patriarch trying to keep it together in front of his daughters.'
To read the full review click here to visit The Stage.
KEEPING YOU SAFE AT HAMPSTEAD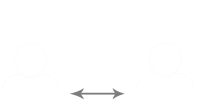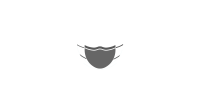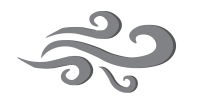 STATE OF THE ART VENTILATION