EDWARD HALL'S HAMPSTEAD HITS: A LOOK BACK
Posted on 15 April 2019.
Posted in: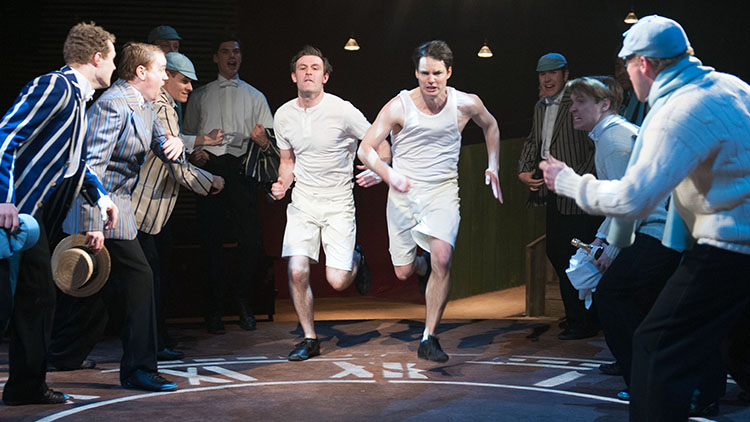 EDWARD HALL'S HAMPSTEAD HITS: A LOOK BACK
Written bY the Hampstead THEATRE office


After almost ten years, Edward Hall will be stepping down as Artistic Director and Joint Chief Executive of Hampstead Theatre in spring 2019 and Howard Brenton's Jude will be his final production as Artistic Director.
When Edward took over Hampstead, the theatre was almost bankrupt and on the brink of closure. Since then, the theatre has produced over one hundred premieres and has become one of the most successful new writing theatres in the industry.
As the end of an era approaches, marked terrifically by Jude, here in the office we've been reminiscing about our favourite Edward Hall productions. Rabbit Hole by David Lindsay-Abaire, starring the brilliant Claire Skinner and Tom Goodman-Hill, needed a deft hand to deliver this searing portrait of a couple who've lost a child. As the Mail on Sunday said, 'this carefully observed, quietly eloquent, Edward Hall adroit production aches with sadness, all the more for its restraint.' The show became a huge New Year hit in 2016. His most recent production of Martyna Majok's Cost of Living, starring Adrian Lester and Katy Sullivan, has become a new office favourite. And who could forget Sara Kestelman's Yetta Soloman in Ryan Craig's Filthy Business (2017)? 'F**k away wit ya' is a term often quoted…But if we had to choose our top 5 Edward Hall productions, they would have to be the following:     


5. I and You, 2018, by Lauren Gunderson
'The conclusion brings a coup de theatre in plot and staging. I was left in a bit of a blur, its closing moments having whacked me emotionally' Daily Mail
Never before has a production at Hampstead Theatre attracted such a young audience. This much-loved teenage tearjerker, which made its UK premiere by America's most produced playwright, attracted a staggering 50% of new bookers. The play's unforeseeable plot twist at the end, delivered by Michael Pavelka's ingenious set, had audience members moved to tears. Starring Game of Thrones actor Maisie Williams and Zach Wyatt, who was fresh out drama school, Hampstead teamed up with Instagram and showed a filmed version exclusively on Instagram's TV platform, for free, for 72 hours. It was watched across the world, attracting over 70,000 views – 5 times the amount of a six-week sell-out show at Hampstead. It was the first time a play had been shown on Instagram in this way.


4. Firebird, 2016, by Phil Davies
'A scorcher of a debut play' The Telegraph
Having been responsible for the creation of Hampstead Downstairs in 2010, the theatre's studio programme, Firebird was Edward's first Downstairs production. This was an incredibly powerful and sensitive story based on the recent cases of child sexual exploitation in Rotherham, Rochdale, Oxfordshire and other towns that shocked the nation. The play became a hot ticket in the studio so much so that The Children's Society sponsored the streaming of the play so that it could be shown for free across the internet allowing as many people as possible to understand the desperate situation better. Firebird subsequently transferred to Trafalgar Studios to reach a wider audience.


3. Sunny Afternoon, 2014, written by Joe Penhall and Ray Davies
'This is a great, very British musical about a great, very British band' The Times
Sunny Afternoon cleaned up at the Olivier Awards in 2014, winning the coveted Best New Musical award, Best Actor in a Musical and Best Supporting Actor in a Musical. Ray Davies was also the recipient of the Olivier Achievement Award for Music. The auditorium was transformed into a swinging 60s concert hall, with the stage in a thrust format allowing the actors to step right out into the middle of crowd. Cabaret tables, which became the most sought after seats, lined the edge of the auditorium and all the actors played their own instruments. None of us will forget George Maguire as wild child Dave Davies, swinging from a hotel chandelier dressed in ladies' lingerie. Oh - and the glowing rendition of "Sunny Afternoon" that summoned up the euphoria of England's 1966 World Cup triumph. Magical.


2. Wonderland, 2014, written by Beth Steel
'Hampstead is on a roll. Its superb musical, Sunny Afternoon, depicting the story of that much-loved British band the Kinks transfers to the West End in the autumn and it is now fielding this gripping, darkly comic and often moving play about the miners' strike in which Mrs Thatcher took on Arthur Scargill' The Telegraph
Once Sunny Afternoon was up and running successfully, Ed was straight back in the rehearsal room launching himself into the production of Wonderland. It could not have been a more juxtaposing show. This was a play, plucked from a never-ending pile of scripts that Edward discovered whilst on holiday, by Beth Steel, the daughter of a Nottinghamshire miner. Far, far away from a 60s Top of the Pops gig, the audience were now taken below ground into the pit itself with its half-light and infernal heat. It was a superb production with a spectacular triple-decker set by Ashley Martin-Davis and Beth Steel subsequently won the Evening Standard's prestigious award for Most Promising Playwright later that year. 


1. Chariots of Fire, 2012, written by Mike Bartlett

'It's Edward Hall's staging that's the real winner. The problem was always going to be, how will they do the running without looking ridiculous? Slo-mo? Video trickery? Concealed conveyor belts? The answer is large turntable and actors pounding round the theatre as we sit in a circle – and far from being ridiculous, it's pure exhilaration' The Sunday Times
In at Number 1 has to be Chariots of Fire. Having been Artistic Director for just over a year, Hampstead had already produced some brilliant work that indicated Edward's ambition, including a revival of Mike Leigh's Ecstasy, which subsequently enjoyed a West End transfer, and The Last of the Duchess starring Shelia Hancock and Anna Chancellor. But Chariots of Fire was the definitive turning point in restoring Hampstead's fortunes. Rumours swirled as to how the team was going to bring this Oscar winning classic to the stage. Edward transformed Hampstead's auditorium into an Olympic stadium, with a specially built running track, sending the actors flying in and around the audience. With a huge cast of 21 actors, there was never a performance that didn't have a standing ovation (with full on goose bumps when Vangelis started playing) and the show went on to be seen by thousands more in the West End during the London 2012 Olympics.


Thank you Ed for the incredible memories. We're looking forward to seeing what you do next.
KEEPING YOU SAFE AT HAMPSTEAD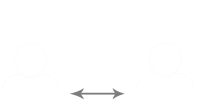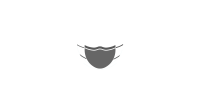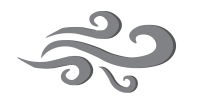 STATE OF THE ART VENTILATION