RAVENS: SPASSKY vs. FISCHER: ★★★★ FROM THE STAGE
Posted on 6 December 2019.
Posted in: Main Stage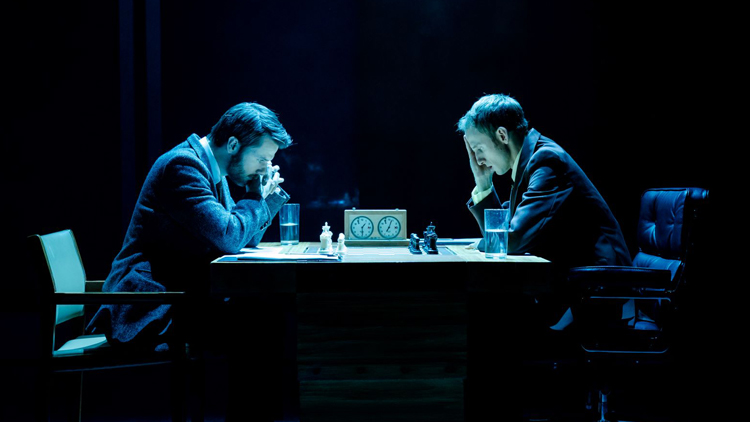 'Ravens: Spassky vs Fischer review at Hampstead Theatre, London – 'an elegant study of pressure and paranoia'
Dave Fargnoli, The stage 

'Ravens: Spassky vs Fischer is a taut and cerebral character study.'
'If author Tom Morton-Smith tells the tale with deep... detail, director Annabelle Comyn's muscular staging injects it with energy, punctuating key scenes with arresting movement work that effectively dramatises the unfolding matches. Chairs are aggressively swivelled, glasses of orange juice are competitively consumed in brief but breathless stylised dances.'
'...the large supporting cast successfully fills out the grand scope of the story... Solomon Israel plays a memorably Machiavellian Henry Kissinger, while Gary Shelford adds some deadpan levity as softly-spoken Icelandic policeman Saemi-Rokk.'
'Controversial challenger Bobby Fischer comes off badly: an arrogant, infantile diva, simultaneously paranoid and entitled. Robert Emms plays the part with extraordinary ferocity, stamping about the space alternately gloating, throwing tantrums or railing violently against life's unfairness.'
'On the other side of the board, Ronan Raftery starts out calm and dignified as defending champion Boris Spassky, determined but ultimately unable to stay above the political quagmire.'
'Jamie Vartan's set captures the period with a few impeccable design choices... A cluster of boxy grey TV sets keep score as the tournament wears on, the screens clouding with static to underline the palpably building tension.'
To read the full review visit The Stage online here.
Ravens: Spassky vs Fischer runs on the Main Stage until 18 January. 
KEEPING YOU SAFE AT HAMPSTEAD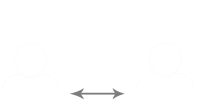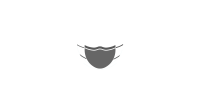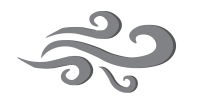 STATE OF THE ART VENTILATION