RAVENS: SPASSKY vs. FISCHER: ★★★★ FROM BROADWAY WORLD
Posted on 6 December 2019.
Posted in: Main Stage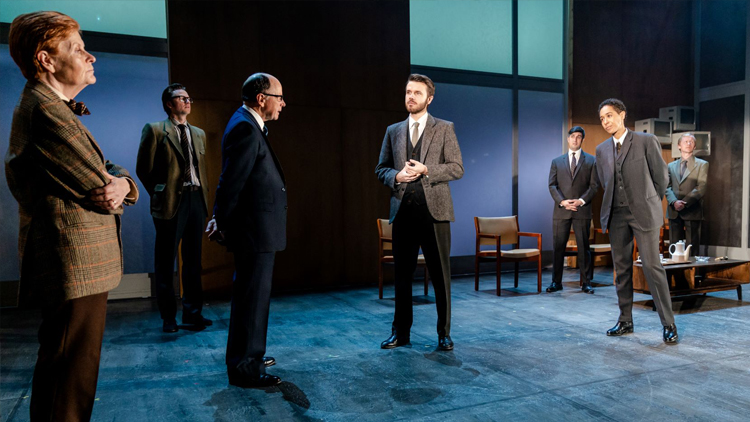 BWW Review: RAVENS: SPASSKY VS FISCHER, Hampstead Theatre
Gary Naylor, broadway world
'Tom Morton-Smith's new play tells its tale, shedding light on that manifestation of the Cold War and saying plenty about the new politics of conspiracy theorists, alternative facts and the absence of trust. The polyester suits and beige-grey interiors say 1972, but plenty jumps 47 years to be appallingly relevant now.'
'Ronan Raftery gives us a champion who had led a sheltered life as a chess player (the Soviets carving up the title from 1946 to 1972 amongst the products of their "machine") and as a man, travelling little and naive in the ways of psychological warfare. Spassky is very much the leaden-footed George Foreman to Fischer's Muhammad Ali.'
'Robert Emms's Fischer displays an encyclopaedia of mental problems, sociopathy being too thin a word to corral them all. Incredibly, Fischer was to descend even further into psychosis in the years that followed, the poster boy for The West, earning the soubriquet "troubled" more than most.'
'Both principals give fine, committed performances, Emms burning energy at a ferocious rate. There's strong support too from the players' seconds and minders, and the poor Icelandic and FIDE saps who have to cope with the two adolescents in men's bodies. Simon Chandler is particularly impressive in his cameo as FIDE President, lamenting the absence of fundamental trust required to make any collaborative activity (chess, politics) work, and Gary Shelford does a good job with his down-to-earth Icelandic minder, the only person with whom Fischer appears to bond.'
To read the full review visit Broadway World online here.
Ravens: Spassky vs Fischer runs on the Main Stage until 18 January. 
KEEPING YOU SAFE AT HAMPSTEAD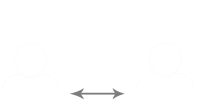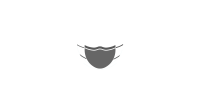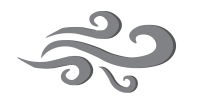 STATE OF THE ART VENTILATION