EDEN: ★★★★ FROM THE ARTS DESK
Posted on 23 February 2019.
Posted in: Theatre Reviews
Eden, Hampstead Theatre Downstairs review - thoughtful commentary on people and principles
'Hannah Patterson's new play is based on a true story, but stands firmly on its own two feet'
LAURA DE LISLE, THE ARTS DESK
 '"It's gonna be the best golf course in the world," a man in an Aertex shirt and a bright red baseball cap is assuring us. "The best. I guarantee it." You can tell he's the kind of person who thinks talking quickly and loudly is the same thing as being right.'
'If this sounds vaguely familiar, that's because Hannah Patterson's new play Eden, staged at the Hampstead Theatre Downstairs by Matthew Xia, is based on a true story, that of Donald Trump's luxury golf course in Aberdeenshire and the backlash it faced from local residents. Patterson transports the action to the fictional village of Eden, somewhere in the north of England; the Trump stand-in is multi-millionaire Aaron Chase (Michael Simkins), and he's got an ace up his sleeve.' 
'Patterson's a veteran of the Downstairs: her two previous plays there, Giving (2016) and Platinum (2017), were critical hits. Eden has some lovely lines, not to mention urgent ones: "Just because something exists," Bob tells Chase firmly, "doesn't mean it has to be owned."'
'...it soon hits its stride under Xia's steady hand.'  'His direction here is thoughtful and subtle, with excellent use of the space...'
'Jasmine Swan's set design is simple and elegant: the stage is an open-faced cuboid, with driftwood floorboards and panels on the roof and sides that show Eden's changing skies.'
'Simkins judges Chase well - he's not doing an impression of Trump, but evokes just enough characteristics to draw the parallels without veering into caricature. A charged moment between him and Kettle brings exactly how dangerous this cartoonish figure can be into sharp relief. The rest of the cast deliver strong performances too, particularly Jackson and Mariah Gale as Bob's daughter and geomorphologist Jane'
'And Adrian Richards is clearly having a whale of a time in various roles including Chase's put-upon golf caddy, which he absolutely nails.' 
'Ciarán Cunningham's lighting design is likewise pitch-perfect, and really comes into its own in a lovely scene between Sophie and Jane, their faces illuminated by the soft blue sky above. This is in many ways the heart of the play, and Kettle and Gale capture the two characters' tentative attempts at regaining intimacy beautifully.'
'From one angle, Eden is about how people relate to one another - or don't. "I don't care about people," Chase spits at Sophie late in the second act, on the verge of stamping his foot like a two-year-old. But she's got the measure of him; he cares about people, and what they think of him, more than anything. Why else would he pump millions into the world's best golf course?'
To read the full review visit The Arts Desk online here.
Eden plays Downstairs until 16 March
KEEPING YOU SAFE AT HAMPSTEAD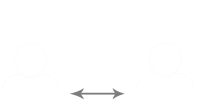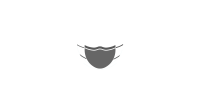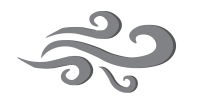 STATE OF THE ART VENTILATION