TWO NEW SHOWS ANNOUNCED
Posted on 1 March 2019.
Posted in: Announcements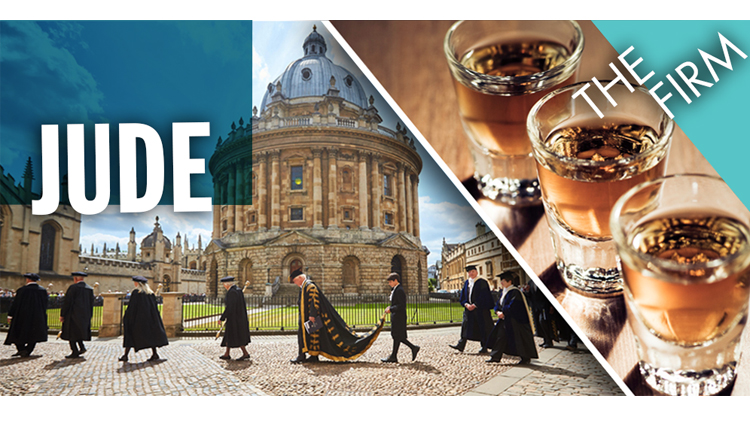 ·The world premiere of Jude by Howard Brenton will be directed by Edward Hall. Jude will be the last production that Edward will direct during his tenure as Artistic Director of Hampstead.
 Roy Williams' gripping play The Firm returns to Hampstead Downstairs following a sold out run in 2017 and will be directed by Denis Lawson.

Artistic Director Edward Hall comments, 
''Jude will be the last production that I will direct for Hampstead before Roxana Silbert's first season in the Autumn. It has been a huge privilege to work with so many extraordinary people backstage and front during my time as Artistic Director, with writers such as Mike Bartlett, Martyna Majok, Beth Steel, Lauren Gunderson, Ryan Craig, Fiona Doyle and David Lindsay-Abaire to name but a few. But it is a particularly happy moment for me to be directing one of Howard Brenton's plays as my last. Howard has given us five plays during my time here, with Jude emerging from our Next Decade programme, a fund that will support new work well beyond my tenure. It feels somehow appropriate then to sign off on this incredible journey with the world premiere of a Hampstead Theatre Next Decade play from this brilliant and original playwright, an artist whose work lies at the very heart of the British theatre canon.'
JUDE
A new play by Howard Brenton
Directed by Edward Hall
23 APRIL – 1 JUNE 2019
'It wasn't just her freakish ability with language. She saw through to behind the words. It was like she had a direct line to - I was going to say to 'the gods''
Hampstead Theatre presents the world premiere of Howard Brenton's latest play Jude, directed by Edward Hall in his final production as Hampstead's Artistic Director.  Loosely inspired by Thomas Hardy's novel Jude the Obscure, Jude is a modern day tale of unexpected genius and of our struggle to accommodate extraordinary talent. 
About to be fired from her cleaning job for stealing a volume of Euripides, Jude turns her employer's outrage to shock by translating the ancient Greek on the spot. The employer, a Classics teacher, knows great talent when she sees it and the encounter kick-starts Jude's lifelong ambition to study at Oxford University.  Entirely self-taught and possessing an astonishing gift for languages, Jude will stop at nothing to achieve her dream – but she remains oblivious to the hidden barriers that her background has placed in her path... 
Howard Brenton makes a highly anticipated return to Hampstead following Lawrence After Arabia in 2016. His other Hampstead premieres include #aiww: The Arrest of Ai Weiwei (2013); Drawing the Line (2013) and 55 Days (2012). His many plays include Christie In Love (Portable Theatre, 1969);  Magnificence (Royal Court Theatre, 1973); The Churchill Play (Nottingham Playhouse, 1974 twice revived by the RSC 1978 and 1988);Weapons Of Happiness (National Theatre, 1976, Evening Standard Best Play Award); Epsom Downs (Joint Stock Theatre, 1977); Sore Throats (RSC, 1978); The Romans In Britain (National Theatre, 1980, Sheffield Crucible 2006); Thirteenth Night (RSC, 1981); Bloody Poetry (Foco Novo 1984/Royal Court, 1987); Pravda with David Hare (National Theatre,1985 -  Evening Standard Best Play Award); Greenland (Royal Court, 1988); Moscow Gold (with Tariq Ali, RSC, 1990); Berlin Bertie (Royal Court, 1992); Kit's Play (RADA, 2001); Paul (National Theatre, 2005);In Extremis (Shakespeare's Globe, 2006/7 and toured in 2013 retitled Eternal Love); Never So Good (National Theatre, 2008); Anne Boleyn (Shakespeare's Globe, 2010 - revived there 2011 and toured in 2013, winner of the Whatsonstage Best Play Award and UK Theatre Awards Best Touring Production); The Guffin (one act play, NT Connections 2013); Doctor Scroggy's War (Shakespeare's Globe, 2014); Ransomed (one act play, Salisbury Playhouse, 2015); The Blinding Light (Jermyn Street, 2017) and The Shadow Factory (New Nuffield Theatre, Southampton, 2018, revived in 2019). His versions of classics include The Life ofGalileo (National Theatre, 1980); Danton's Death (National Theatre, 1982 and a new version in 2010) and Goethe's Faust (RSC, 1995/6).  He adapted Robert Tressell's The Ragged Trousered Philanthropists (Liverpool Everyman and Chichester Festival Theatre, 2010); Dances of Death (after Strindberg) was presented by The Gate Theatre, Notting Hill in 2013. His version of Strindberg's Miss Julie was presented at The Theatre By The Lake, Keswick, then at The Jermyn Street Theatre in 2017, revived by those theatres in rep with his version of Strindberg's Creditors in 2019.
As Artistic Director of Hampstead Theatre Edward Hall's productions include Cost of Living; I and You; The Strange Death of John Doe; Cell Mates; Filthy Business; Rabbit Hole; Wonderland; Sunny Afternoon (also Harold Pinter Theatre/ UK tour); Raving; Chariots of Fire (also West End); No Naughty Bits; Loyalty; Enlightenment and Firebird (Hampstead Downstairs/Trafalgar Studios). As Artistic Director of Propeller, his productions have included RoseRage (adapted from Henry VI, I, II & III); Henry V; The Winter's Tale; The Taming of the Shrew; Twelfth Night; The Merchant of Venice; Richard III; A Midsummer Night's Dream and The Comedy of Errors.His Propeller work has toured worldwide, played the West End and Broadway (as well as regular seasons at Hampstead Theatre) and has won numerous awards both in the UK and overseas. His other theatre work includes Once in a Lifetime with David Suchet (National Theatre); A Streetcar Named Desire with Natasha Richardson (Roundabout, New York); A Funny Thing Happened on the Way to the Forum (National Theatre); Mark Ravenhill's Dick Whittington (Barbican); Calico (Duke of York's); Edmond with Kenneth Branagh (National Theatre); Two Men of Florence (Huntingdon, Boston); Macbeth with Sean Bean (Albery); The Constant Wife (Apollo); Julius Caesar (RSC); Tantalus (Denver Centre/UK tour); Henry V (RSC); The Deep Blue Sea (Vaudeville) and The Two Gentleman of Verona (RSC).His television work includes The Durrells; Partners in Crime, a six part series for the BBC; Restless; Downton Abbey; Strike Back; Spooks; Kingdom; Trial and Retribution; Miss Marple – Sleeping Murder; Cutting Edge: Safari Strife and Richard III.
The commissioning of Jude was funded by NEXT DECADE, a joint Hampstead Theatre/AKO Foundation imitative.
HAMPSTEAD DOWNSTAIRS / CELIA ATKIN PRESENT
THE FIRM
By Roy Williams
Directed by Denis Lawson
3 MAY – 8 JUNE 2019


'I can't get out of bed without groaning or feel summin inside of me is creaking… We're too old for this shit'
Hampstead Downstairs presents Roy Williams' gripping play The Firm, a tale of growing up, lifelong loyalties and how sometimes, it is possible to choose your own family. Directed by Denis Lawson, The Firm returns to Hampstead Downstairs following a sold out run in 2017.
In a pub in South London 'The Firm' reunite for the first time in twelve years. Once they were a notorious criminal gang. Today, they're older, wiser and wistful - their lives changed beyond recognition.
But when an uninvited guest turns up to their reunion with an intriguing proposition and an explosive secret, they're tempted to try their hands at one last job… Will they escape their pasts unscathed?
Roy Williams' previous work at Hampstead Theatre includes The Firm (Downstairs); Wildefire and Local Boy (Main Stage). Other theatre work includes Soul: The Untold Story of Marvin Gaye (Royal and Derngate/Hackney Empire); Antigone (Pilot Theatre/UK tour); an adaptation of The Loneliness of the Long Distance Runner (Pilot Theatre/UK tour); Sucker Punch (Royal Court - nominated for Olivier Award for Best Play); Kingston '14 (Theatre Royal, Stratford East); Category B (Tricycle); Days of Significance (RSC); Joe Guy (Tiata Fahodzi); There's Only One Wayne Matthews (Polka Theatre); Baby Girl (NT Connections); Absolute Beginners (Lyric Hammersmith); Slow Time (National Theatre Education UK tour); Fallout (Royal Court); Sing Yer Heart Out for the Lads (National Theatre); Clubland (Royal Court); The Gift (Birmingham Rep); Lift Off (Royal Court); Starstruck (Tricycle - Winner of the Alfred Fagon Award for Best Play) and The No-Boys Cricket Club (Theatre Royal, Stratford East). His film and television work includes work includes Fast Girls; Let It Snow; Fallout; Offside (Winner of BAFTA Children's Film & TV Award for Best Schools Drama); Babyfather and Soon Gone: The Windrush Chronicles. His radio work includes adaptations of To Sir with Love; The Midwich Cuckoos and the original series The Interrogation.
Denis Lawson's directing work includes The Firm and The Meeting (both Hampstead Downstairs); The Anniversary (Garrick) and Little Malcolm and His Struggle Against the Eunuchs (Hampstead Theatre/Pinter). His theatre acting work includes Art (UK tour); The Acid Test (Royal Court); La Cage aux Folles (Playhouse - Olivier nominated); Lust (Haymarket/Walnut Street, Philadelphia); Oleanna (Duke of York); Volpone (Almeida); Ashes (Bush); Lend Me a Tenor; Mr Cinders (Fortune - Olivier Award); Pal Joey (Fortune - Olivier nomination); The Lucky Chance (Royal Court) and Bits of Lenny Bruce (King's Head). His film acting work includes The Machine; Broken; The Wee Man; Perfect Sense; The Chain; Local Hero; Providence; Star Wars Trilogy and The Man in the Iron Mask. His television acting work includes Victoria; The Life of Rock With Brian Pern; Inside No. 9; Parade's End; New Tricks (lead regular); Marchlands; Just William; Criminal Justice II; Law and Order UK; Enid; Breaking the Mould; No Holds Bard; The Passion; Robin Hood; Jekyll; Bleak House (Bafta & Emmy nominated); Sensitive Skin; Holby City (lead regular); Lucky Jim; The Fabulous Bagel Boys; Other People's Children; Bob Martin; The Ambassador; Cold Feet; Hornblower; Born Kicking; Boon and The Justice Game.

Casting for both productions will be announced in due course.
Priority Booking for Jude and The Firm is now open for members of Hampstead Theatre, including Under 30 members of the Downstairs Club. Public Booking opens Wednesday 6 March 10.30am.
For more information about Hampstead's free membership club for Under 30s, please click here.

Jude runs on the Main Stage 26 April - 1 June
The Firm runs Downstairs 3 May - 8 June
KEEPING YOU SAFE AT HAMPSTEAD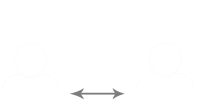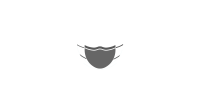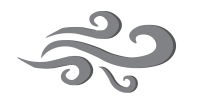 STATE OF THE ART VENTILATION