THE PHLEBOTOMIST: ★★★★ FROM THE STAGE
Posted on 26 March 2019.
Posted in: Theatre Reviews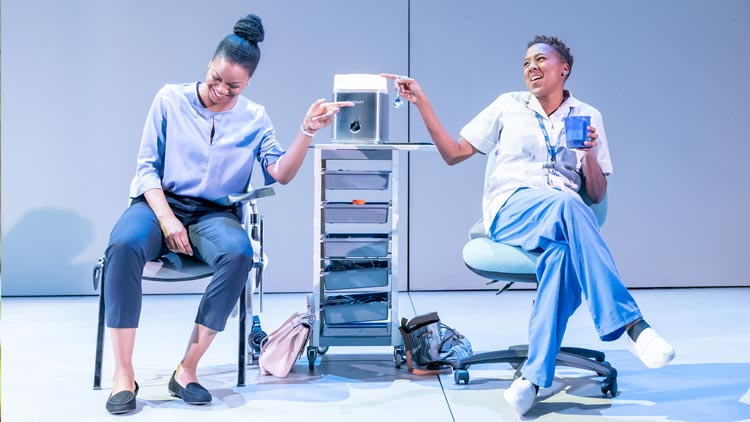 The Phlebotomist review at Hampstead Theatre Downstairs, London – 'a clever dystopian drama
Bridget Minamore, The Stage
'It's sometimes said a good piece of theatre begins as late and ends as early as possible in the framework of a story.... Ella Road's debut play The Phlebotomist does this and more, throwing us into the middle of a near-future dystopian Britain via the beginning (and perhaps the end) of one couple's relationship.'
'In this world everyone is getting 'blood-verified' – genetic testing that breaks down the likelihood of everything from diabetes to liver cancer to a propensity to rule-breaking. You're given a rank out of 10, which quickly establishes a new world order, as well as a blood black market for the rich.'
'...both shine, as do Rory Fleck Byrne and Jade Anouka as couple Aaron and Bea. Their chemistry through both good times and bad is charged and brilliant, and continually reminds us of the play's human core.'
'Road's writing feels charged, answering just enough questions to leave the imagination to run wild, while Sam Yates' direction works well...' 
'Black Mirror comparisons might be obvious. However, as well as being a vehicle with which to explore an unfair world, The Phlebotomist is a clever play that is really about the relationships that thrive and fail within this world.'
To read the full review visit The Stage online here.
The Phlebotomist runs on the Main Stage until 20 April.
KEEPING YOU SAFE AT HAMPSTEAD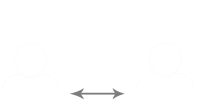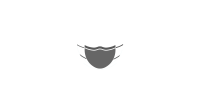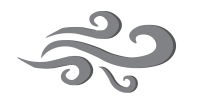 STATE OF THE ART VENTILATION