A HAMPSTEAD THEATRE PRODUCTION
THE PHLEBOTOMIST
By ELLA ROAD
Directed by SAM YATES

Running time: 2 HOURS 15 MINUTES WITH AN INTERVAL
I'm not that into this whole ratings thing to be honest… shouldn't we just go for who we fancy?
★★★★ 'A gasp-worthy thriller' The Guardian
★★★★ 'A gripping production' The Telegraph
★★★★ 'A smart and unsettling play' Financial Times
★★★★ 'Jade Anouka brings gleaming geniality' The Observer
★★★★ 'This debut play exerts a forceful grip' The Evening Standard
★★★★ 'An elegant, excellently acted production' Sunday Express
★★★★ 'Superbly wrought…very now' Metro
★★★★ 'Charged and brilliant' The Stage
---
OLIVIER AWARD NOMINEE, 2019 

Bea meets Aaron. He's intelligent, handsome, makes her laugh and, most importantly, has a high rating on his genetic profile. What's not to like? Char has two degrees and is on the brink of landing her dream job but her rating threatens it all... In a ratist world where health, wealth and happiness depend on a single blood test - dictating everything from bank loans to dating prospects – phlebotomy reigns supreme. So how far will people go to beat the system?
Ella Road's debut play is a powerfully provocative vision of a dystopian future, questioning the value we place on one another, whether knowledge really is power, and if love truly can conquer all.
Sam Yates makes his Hampstead Theatre Main Stage directorial debut. His theatre credits include Glengarry Glen Ross starring Christian Slater (West End), Murder Ballad (West End), and The El. Train, starring Ruth Wilson (Hoxton Hall). 
Jade Anouka plays Bea. Jade's theatre work includes Queen Margaret (Royal Exchange), Cover My Tracks (The Old Vic) and Shakespeare Trilogy (Donmar). She is currently starring in ITV's new drama, Cleaning Up, with Sheridan Smith. Rory Fleck Byrne plays Aaron. His theatre work includes Anna Karenina (Abbey, Dublin); Vortex (Gate, Dublin); King Charles III (Wyndham's) and Kiza Deen plays Char. 
Following a sold out run Downstairs in 2018, The Phlebotomist transfers to the Main Stage to meet demand. 
The Guardian

Bea (Jade Anouka), a phlebotomist, falls head over heels in love with Aaron (Rory Fleck Byrne) and the pair bond over poetry and pineapple juice. They live in a world, not far in the future, where scientific advances mean that a simple blood test can predict whether and when you will develop diseases. Even whether you have a propensity towards rule-breaking. You don't have to find out your rating, but nondisclosure looks as if you have something to hide.'

'Ella Road's debut play is a racy dystopian thriller that is part Black Mirror and part Brave New World. It comes very neatly packaged in a production by Sam Yates that elicits terrific performances, particularly from Anouka as a woman who wants a sure return on her emotional investments, but discovers real love is unconditional.'

'It's intercut with video sequences, including news reports and adverts, which not only flesh out the reality of the world, but become increasingly chilling as the consequences of knowing your rating creates new laws and business opportunities.'

'...this is a gripping piece with some gasp-worthy moments using both head and heart to ask what it is we really value and why.

The Phlebotomist review – a gasp-worthy dystopian thriller


Lyn Gardner

,

27 April, 2018

The Telegraph

'A week on Sunday, the 27-year-old Ella Road might take home an Olivier award for her debut play The Phlebotomist, which premiered at Hampstead's bijou studio space last year.'

'But even if she doesn't, she can take a lot of comfort from this main-stage transfer which announces her as a bold and buzzy new talent – and also might make anyone who has handed over their DNA to a private fitness company in return for a bespoke exercise regime wonder whether that was such a wise idea.'

'The premise is beautifully simple. Aaron and Bea, played with fizzy muscularity by Jade Anouka, live in a Black Mirror-style future present where people are rated according to a simple blood test, which maps out their genetic disposition to illness and disease. Both rate pretty well, meaning that Aaron has had no trouble getting pupillage while Bea works as a phlebotomist. Both also profess not to care about ratings – all that matters is that they love each other, right?'

'Road's dystopian vision, in which economic inequality is neatly replaced by a genetic one, is firmly grounded in current science. So Sam Yates's gripping production begins with footage of Chief Medical Officer Sally Davies arguing, as she did in 2017, for increased use of genome sequencing in health care.'

The Phlebotomist, Hampstead Theatre, review: gripping portrait of a future in which genes are all


Claire Allfree

,

26 March, 2019

Financial Times

'So which one are you? A "7.2"? A "9.1"? A (horror of horrors) "2.2"? In Ella Road's smart, dystopian thriller, these seemingly innocent numbers can make or break you for life.'

'Road imagines a not-too-distant and not-too-implausible future in which blood testing for predisposition to illnesses has become the norm. Early diagnosis can be valuable and life-changing, of course. But in her cautionary tale, Road explores more sinister possibilities in genetic testing. In this Black Mirror-like world, screening has become universal, producing odds not just on physical conditions but on mental health and personality traits, and your results are scrutinised by employers, insurance brokers, mortgage lenders and even potential lovers.'

'As with all good dystopian dramas, it's not so much about then as now, about values and structures, about the way we use technology and information and about what big corporations can do with personal data. You could say the play performs a little screening test on contemporary society and finds worrying signs. Meanwhile the chilling shift of social attitudes within the play towards "low-raters" follows the path of all ideologies that promise perfection.'

Road examines all this through that most unpredictable of emotions: love. Bea (Jade Anouka) and Aaron (Rory Fleck Byrne) bump into each other in a hospital corridor. She's a phlebotomist; he's a trainee barrister. She likes poetry; he's descended from Alfred, Lord Tennyson. Their blood ratings seem to match; their racing pulses certainly do. Anouka and Fleck Byrne are lovely in the roles: she is bright, mischievous, vivacious; he is charming, impulsive, persuasive. Before long they have moved into together. But soon the new ways of ranking people come into conflict with more traditional class tensions: Bea resents Aaron's wealthier background. So when her job presents a clandestine money-making opportunity, Bea is tempted.'

'...this is a gripping and unsettling play that asks important questions about who and what we value and has echoes of Ibsen and Miller in its treatment of the corrosive effect of secrets and moral compromise. Sam Yates's staging keeps the tension up and Rosanna Vize's clinical set, with its vast screens for glossy advertisements, slowly disintegrates along with the promised perfection.'

The Phlebotomist — a smart, unsettling play at the Hampstead Theatre, London


Sarah Hemming

,

27 March, 2019

The Observer

There is an extraordinary moment in The Phlebotomist when a character is given a low mark – 2.2 out of 10 – and the audience gasps in dismay. It is as if Stephen Hawking had been given a D for GCSE physics, or Simon Russell Beale awarded a single star for Hamlet. Except that this mark is for a complete genetic assessment – and the result means that all possibilities for the future have been changed.

In her assured first play, Ella Road creates a coherent dystopia. By means of blood testing, everyone is measured for every possible challenge to health – diabetes, Parkinson's, Alzheimer's – and awarded an overall rating. It is chilling that this rapidly seems normal, though scarcely surprising – have we ever before been so obsessed with marking everything? Chilling, too, how Road's new categories appear inevitable: "subs" for those rated below standard, and "ratist" – cleverly only a whisper away from "racist" – for those who mind too much about people's ranking. Terrific videos designed by Louise Rhoades-Brown extend the reach of the action.

The person who takes the blood for analysis is played by Jade Anouka, who brings to the stage her particular frankness, bodily and vocal strength, and gleaming geniality.

The Phlebotomist was first seen in the smaller space downstairs at Hampstead. The introduction of this arena for trying out new work has been one of artistic director Edward Hall's welcome innovations.

 

Debut playwright Ella Road conjures a potent dystopia


Susannah Clapp

,

31 March, 2019

The Evening Standard

'The most chilling dystopias are always those that are the most instantly recognisable and Ella Road's great skill, in her debut play that makes its confident way from Hampstead's studio space to the main house, is to offer us a world that is exactly like our own.'

'With one crucial difference: a person's chances in life, love, everything, are determined by a single, simple genetic rating, ascertained via a swift blood test.'

'That charismatic actress Jade Anouka, such a vivid screen presence in the recent Sheridan Smith drama Cleaning Up, is Bea, the titular blood tester, who lets people know their destinies in one appointment.' 

'The parameters of this sinister world, in which fresh fruit comes at an enormous premium, are sketched in gradually, even meanderingly, by Road and director Sam Yates, whose lively production exerts an ever more forceful grip. '

'The further she progresses, the less satisfied Bea becomes and Anouka captures beautifully the jitteriness below the surface jollity, the sadness behind the smile. Kiza Deen, as best friend Char, provides a sturdy counterweight to Bea's narrowing perspective. Perhaps best avoid blood tests for a while.'

The Phlebotomist review: Blood-chilling debut play exerts a forceful grip


Fiona Mountford

,

26 March, 2019

Sunday Express

Moral certainties are further challenged in Ella Road's The Phlebotomist, a powerful and promising first play set in a dystopian future where the mandatory mapping of individual genomes has led to a new class system based on a person's likelihood of developing a disease, and an illegal trade in blood products. 

Road creates a chillingly plausible scenario, beautifully realised on both stage and video screen in Sam Yate's elegant, excellently acted production.

A powerful and promising first play


Michael Arditti

,

31 March, 2019

Metro

'A FUTURE in which fresh fruit is a rare delicacy and children are malnourished? No, not the worst fears some hold for a post-Brexit Britain, but the dystopian world imagined by Ella Road's superbly wrought debut play, which deservedly transfers from the Hampstead's try-out space to its main stage.'

'The phlebotomist of the title is Bea (Cleaning Up's Jade Anouka), whose hospital job is to take blood samples and put them through the machine that determines the nature of the donor's future or, depending on the number it spews out, whether they have a future at all.'

'Bea, who is a 7.1, falls for the charming Aaron (an 8.9) — played by Rory Fleck Byrne — and together they attempt to live life irrespective of the prejudices caused by blood ratings.'

'Anouka and Byrne generate chemistry as the lovers whose mutual trust becomes polluted by blood. And there's good support from Kiza Deen as Bea's mate Char, whose high-flying prospects are shot down by her test results.'

'There is something of Charlie Brooker's Black Mirror in the way Road's vision serves as a futuristic cautionary tale. We are, she suggests, the smallest of steps from people being murdered and bled for their high ratings. And the case is made all the more convincingly because the Britain depicted by Sam Yates's production feels very now.'

Theatre review: The Phlebotomist


John Nathan

,

28 March, 2019

The Stage

'It's sometimes said a good piece of theatre begins as late and ends as early as possible in the framework of a story.... Ella Road's debut play The Phlebotomist does this and more, throwing us into the middle of a near-future dystopian Britain via the beginning (and perhaps the end) of one couple's relationship.'

'In this world everyone is getting 'blood-verified' – genetic testing that breaks down the likelihood of everything from diabetes to liver cancer to a propensity to rule-breaking. You're given a rank out of 10, which quickly establishes a new world order, as well as a blood black market for the rich.'

'...both shine, as do Rory Fleck Byrne and Jade Anouka as couple Aaron and Bea. Their chemistry through both good times and bad is charged and brilliant, and continually reminds us of the play's human core.'

'Road's writing feels charged, answering just enough questions to leave the imagination to run wild, while Sam Yates' direction works well...' 

'Black Mirror comparisons might be obvious. However, as well as being a vehicle with which to explore an unfair world, The Phlebotomist is a clever play that is really about the relationships that thrive and fail within this world.'

The Phlebotomist review at Hampstead Theatre Downstairs, London – 'a clever dystopian drama


Bridget Minamore

,

26 April, 2018
Artistic team
writer
ELLA ROAD
DIRECTOR
SAM YATES
DESIGNER
ROSANNA VIZE
LIGHTING
ZOE SPURR
SOUND
SINÉAD DISKIN
VIDEO DESIGNER
LOUISE RHOADES-BROWN
MOVEMENT
MICHELA MEAZZA
CASTING
LUCY HELLIER
Cast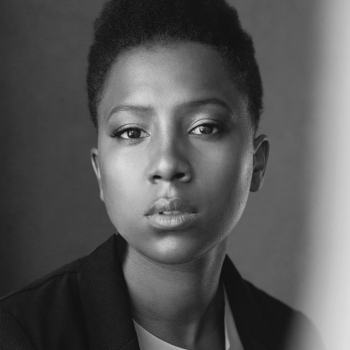 BEA
JADE ANOUKA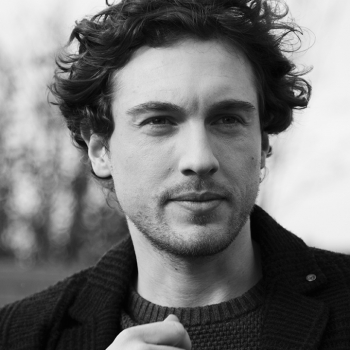 AARON
RORY FLECK BYRNE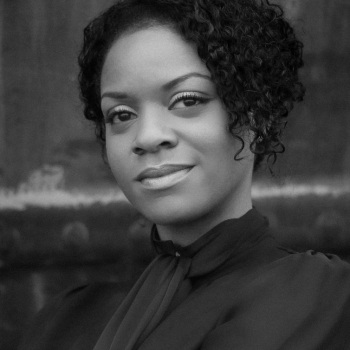 CHAR
KIZA DEEN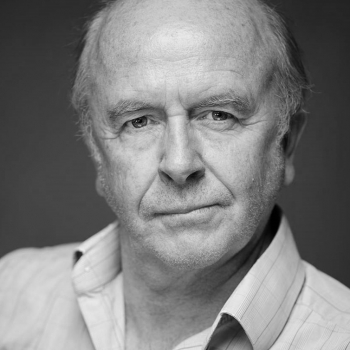 DAVID
MARK LAMBERT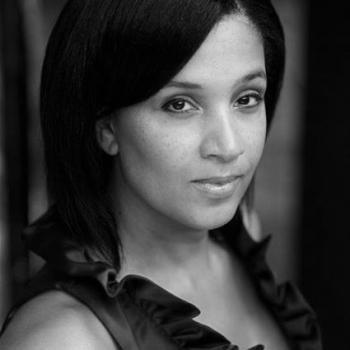 PHLEBOTOMIST
CLAUDIA CADETTE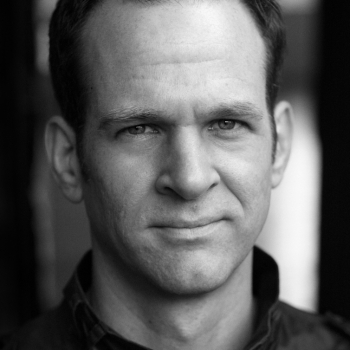 PHLEBOTOMIST
EDWARD WOLSTENHOLME
Previews, Mondays and matinees 
Full price: £30/£27/£18
Under 30s/Students: £15/£10
Seniors (matinees only): £22/£20
Groups: For every 9 tickets get the 10th free
Access: £16
Tuesday – Saturday evenings 
Full price: £37/£32/£25
Under 30s/Students: £15/£10
Groups: For every 9 tickets get the 10th free
Access: £16
All prices are subject to change. Book early for the best price.
KEEPING YOU SAFE AT HAMPSTEAD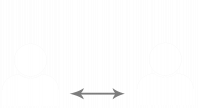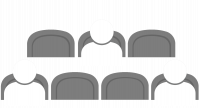 REDUCED AUDIENCE CAPACITY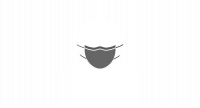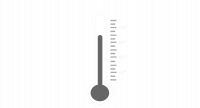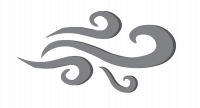 START OF THE ART VENTILATION