INTERVIEW WITH ELLA ROAD
Posted on 15 March 2019.
Posted in: Interviews with cast and creatives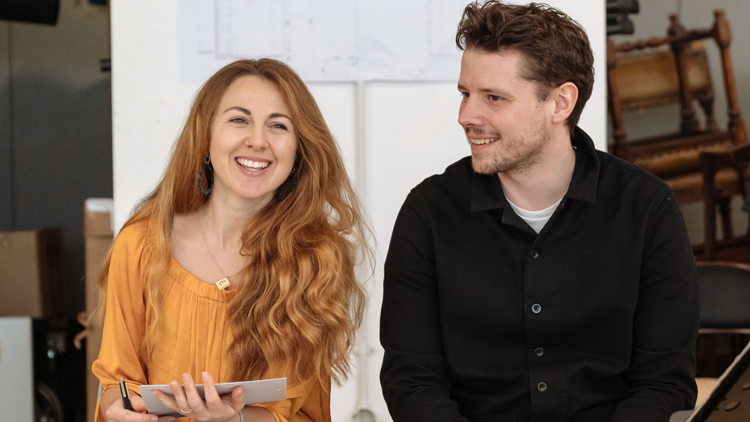 The Executive Producer, Greg Ripley-Duggan interviews The Phlebotomist playwright, Ella Road... 
The Phlebotomist runs on the Main Stage from 19 March - 20 April.
GRD: The Phlebotomist is your debut play and has been nominated for an Olivier Award. How does that feel?
ER: It feels absolutely amazing - I couldn't believe it at first. I was working when they announced it so I had my social media switched off, but my phone buzzed with a few random texts saying 'congratulations', so I replied to my mate to say 'for what...?' and he sent a screenshot of the nominations! It is an utter honour to be on that list. It's very much a team nomination and all of us are over the moon. 
GRD: How did the kernel of the idea for The Phlebotomist come to you originally?
ER: I started thinking about it years ago, in my final year at university. I was hunched over my laptop weighing up drama school applications, when my partner at the time, who was researching bioengineering internships, found a video about pre-diagnostic genetic testing for pancreatic cancer and excitedly made me watch it. We were both fascinated by the idea that a blood test could tell you so much about your future – but for me it was less about the biotechnology, and more the ethical implications of being able to know so much about ourselves. I started pondering what knowing these things might do to our psyche and it threw up loads of interesting questions about knowledge and identity and power. I did some more research into other diseases people could test for, and realised that it was an area of science advancing at incredible speed.
GRD: And how did you actually come to write the play?
ER: I hate blood tests – I always faint – so if I have one I often end up horizontal, drinking Lucozade and chatting to the phlebotomist. One time this happened
I had a really interesting chat with a lady about the simultaneous intimacy and anonymity of the job and thought 'Yes! She's my way into this gene thing!'. I still probably wouldn't have ever got my act together to actually write the script if some other actor mates and I hadn't set ourselves an arbitrary deadline to write something. I stayed up all night; once I started, I realised that the idea that had been knocking around my brain for ages had taken on a surprisingly solid form.
GRD: The science is moving so fast that the world of the play seems to become more plausible every day, but it still is – as yet, at least – a dystopia. Did you have any specific models in mind whilst you were writing?
ER: I'm not actually a huge sci-fi reader so my knowledge of dystopian models is pretty basic. I didn't even really consider the play to be science fiction until people started saying it was. Amazingly the genetic technology the play centres around already exists – and depressingly I reckon the cultural aspects of the world aren't far off our own. Discrimination and profiling isn't a new thing. And I've long felt that mercurial attitudes of investment and return have begun to penetrate my generation's approach to romantic relationships. One of the most important things for me about the world of the play is that the discrimination doesn't come from some oppressive totalitarian regime, but from the people; it's a ground-up cultural shift, a knowledge-fad gone viral. In the current political climate, this slow cultural shift towards an oppressive system feels far more sinister and real than the idea of a 1984-style government.
GRD: And was creating the world of the play – in such a detailed and watertight way – enjoyable?
ER: With these 'what if…?' experiments, part of the joy is creating rules that allow the world to hold its shape. Once that's fixed, you can put anything inside it. That process has certainly taken me to some dark places, but I've definitely enjoyed it.
GRD: The play clearly proceeds from a moral imperative – you are imagining a future you don't want to come to pass. Do you think all dystopian work has a moral purpose?
ER: I think dystopias often force us to analyse what makes us human: put characters in extreme circumstances and their most primitive desires become clear. I wouldn't say that I have a clear moral imperative though, more that there are particular questions I'd like to raise – ethical discussions I feel should be opened up and unpicked if we want the future to be brighter rather than bleaker than the present.
To read the full interview, please purchase a programme in the foyer or online when booking your tickets. Programmes cost £3.50.
KEEPING YOU SAFE AT HAMPSTEAD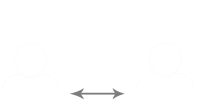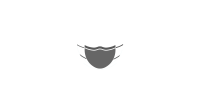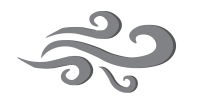 STATE OF THE ART VENTILATION