THE PHLEBOTOMIST: ★★★★ FROM METRO
Posted on 28 March 2019.
Posted in: Main Stage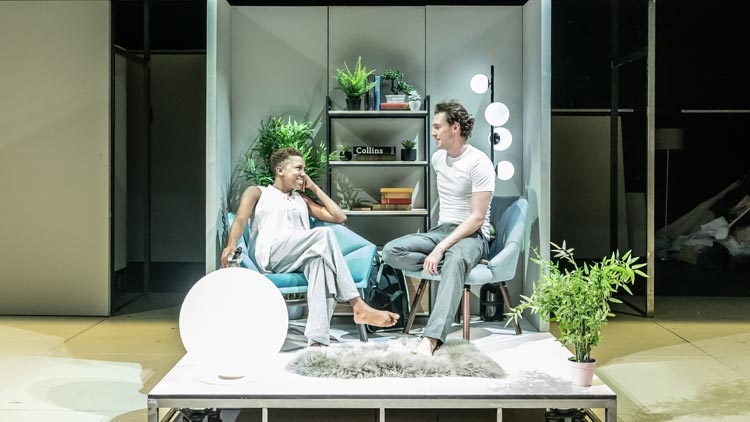 THEATRE REVIEW: THE PHLEBOTOMIST
'A FUTURE in which fresh fruit is a rare delicacy and children are malnourished? No, not the worst fears some hold for a post-Brexit Britain, but the dystopian world imagined by Ella Road's superbly wrought debut play, which deservedly transfers from the Hampstead's try-out space to its main stage.'
'The phlebotomist of the title is Bea (Cleaning Up's Jade Anouka), whose hospital job is to take blood samples and put them through the machine that determines the nature of the donor's future or, depending on the number it spews out, whether they have a future at all.'
'Bea, who is a 7.1, falls for the charming Aaron (an 8.9) — played by Rory Fleck Byrne — and together they attempt to live life irrespective of the prejudices caused by blood ratings.'
'Anouka and Byrne generate chemistry as the lovers whose mutual trust becomes polluted by blood. And there's good support from Kiza Deen as Bea's mate Char, whose high-flying prospects are shot down by her test results.'
'There is something of Charlie Brooker's Black Mirror in the way Road's vision serves as a futuristic cautionary tale. We are, she suggests, the smallest of steps from people being murdered and bled for their high ratings. And the case is made all the more convincingly because the Britain depicted by Sam Yates's production feels very now.'
Visit Metro online to read the full review here.
The Phlebotomist runs on the Main Stage until 20 April.
KEEPING YOU SAFE AT HAMPSTEAD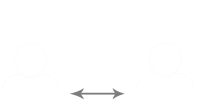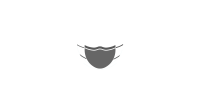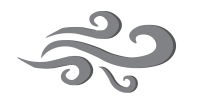 STATE OF THE ART VENTILATION