IRISH WORLD INTERVIEWS RONAN RAFTERY
Posted on 27 November 2019.
Posted in: Interviews with cast and creatives
When two superpowers collide
Ronan Raftery (Boris Spassky) speaks to David Hennessy
"When a story as iconic and famous comes across your desk, you're just immediately interested to see how a playwright could adapt it," Ronan Raftery tells The Irish World of his new play, Ravens: Spassky vs Fischer.
Set in 1972, the play is described as a psychological thriller that studies the events of what happened when Soviet world champion Boris Spassky took on American Bobby Fischer for the chess world championship. However with the Cold War still raging, the game of chess comes to mean much more than that with neither superpower wishing to concede anything to their bitter rival.
"I was initially really curious to see how Tom (Morton-Smith) our writer was going to focus in on certain aspects of it, which aspects of this opus were most interesting to him. You can't do it all, you can write ten plays about this. Tom packs a lot of it into quite a tight script so it was brilliant.
"From the first page or two, you're immediately in the setting, in the war. You feel the tension, the history, you're aware of the situation all very, very quickly in this play. As soon as I started reading it, I knew it was something I would love to do."
Directed by rising Irish director Annabelle Comyn, the tense political situation the play depicts makes you reflect now we are in uncertain times regarding Brexit: "The parallels are relevant and they're there but we tend to keep our focus on our world, our play, our story and our characters.
"There are huge differences between what's going on now and what was going on then. In many ways it's polar opposite, this was a Cold War fought in silence. This chess game is a proxy war for two superpowers of the day.
"Nowadays politics is a much more front footed affair and people, particularly like Farage and Johnson, are less afraid to air their dirty laundry in public and in fact use that to their advantage. The whole idea of the Cold War, and certainly from the Soviet side of things, was very much keeping as much in-house as possible and putting what they feel is appropriate forward."
Visit Irish World online here to read the full interview. 
Ravens: Spassky vs. Fischer runs on the Main Stage until 18 January
KEEPING YOU SAFE AT HAMPSTEAD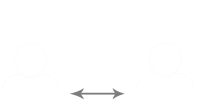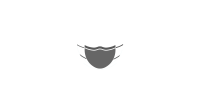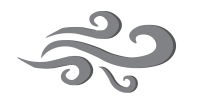 STATE OF THE ART VENTILATION