DRAWING THE LINE: ★★★★ FROM THE ARTS DESK
Posted on 14 April 2020.
Posted in: Theatre Reviews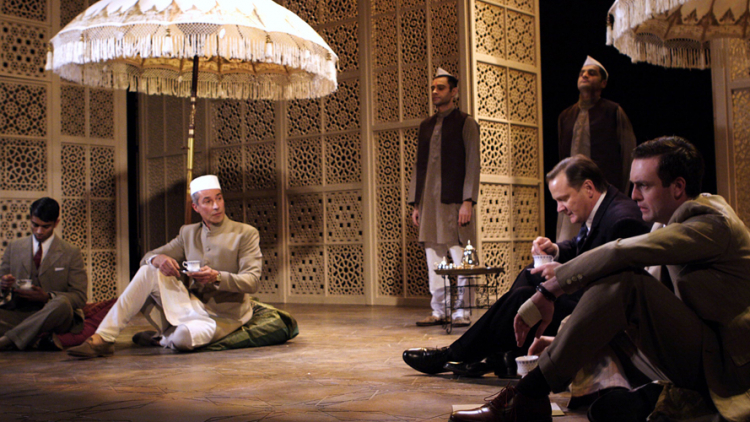 Drawing the Line, Hampstead Theatre online review - modern history becomes dark farce
MARIANKA SWAIN, THE ARTS DESK

'This week's gem from the Hampstead's vaults is Howard Brenton's political drama from 2013, telling the extraordinary, stranger-than-fiction story of Cyril Radcliffe and his 1947 mission: to arrange the Partition of India in just five weeks. A tale of battling ideologies, gross colonial arrogance and disregard, and the unlikely significance of an extramarital affair, this history lesson makes for surprisingly gripping theatre'
'Lawyer-turned-bureaucrat Cyril Radcliffe (Tom Beard) is tasked by Prime Minister Clement Attlee to "draw a line": divide this vast nation into the newly designated states of India and Pakistan. Never mind that Radcliffe has never been to India and, in his wife's words, knows "bugger all" about it – nor, indeed, about cartography. It's a clever decision by Brenton to make this relatively unknown but vital player our way in, rather than using a more focus-pulling subject like Gandhi.'
'Beard harrowingly conveys Radcliffe's mental collapse as he realises that whatever he decides, a bloodbath is coming, and that blood is partly on his hands. It's a warning from history of the consequences of Britain ploughing into a complicated project with nothing but bravado and a misplaced sense of imperial superiority. Resonant, too, is the observation that the British are more comfortable with the "pretty" Hindu religion, versus a perceived threat from Islam. Silas Carson is excellent as the seemingly smarmy but shrewd and principled Nehru, while Lucy Black and Andrew Havill bring fire and a sense of fraying dignity to the warring Mountbattens. There's strong support, too, from Tanveer Ghani as a Gandhi prone to gnomic pronouncements, Paul Bazeley's astute Jinnah, John Mackay's exacting Attlee, and Brendan Patricks as Radcliffe's all-seeing and increasingly despairing assistant.' 
'The fleet-footed, elegant production is marshalled by the late Howard Davies, who maintains a fluidity to this series of short scenes by stressing the claustrophobia of the trapped Radcliffe, hemmed in by giant filigree screens (evocative design by Tim Hatley). Davies also strikes exactly the right tone for this dark farce: simultaneously ridiculous and horrifying. Mike Walker's sound design hints at the gathering riots just beyond the doors of Viceroy House – a powder keg that erupts in a final image demonstrating the terrible legacy of this one line on a map.'
To read the full review visit The Arts Desk online here.
Drawing the Line streams on the Hampstead Theatre and Guardian websites until Sunday 19 April. 
KEEPING YOU SAFE AT HAMPSTEAD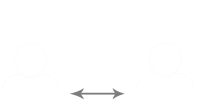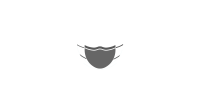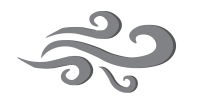 STATE OF THE ART VENTILATION