FULL CAST ANNOUNCED FOR THE DUMB WAITER
Posted on 18 February 2020.
Posted in: Announcements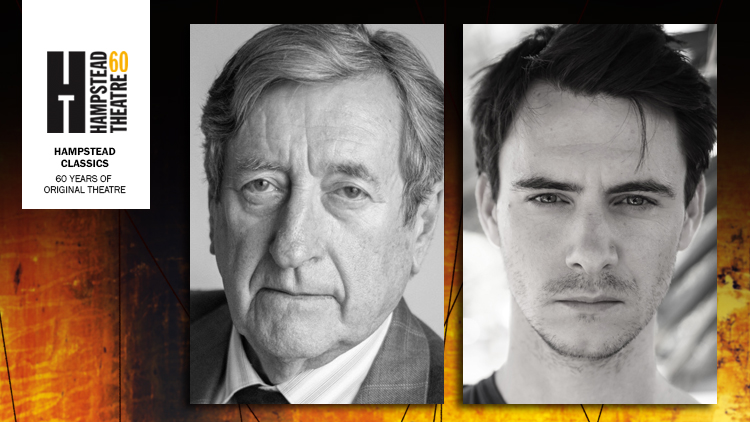 A Hampstead Theatre production 
THE DUMB WAITER
Written by Harold Pinter
Directed by Alice Hamilton
Design by James Perkins
Lighting by James Whiteside
Composition & Sound by Giles Thomas
Cast includes Philip Jackson & Harry Lloyd
The 60th anniversary production
FULL CAST AND CREATIVE TEAM ANNOUNCED FOR HAROLD PINTER'S ICONIC THE DUMB WAITER


ACCLAIMED STAGE AND SCREEN ACTORS, PHILIP JACKSON AND HARRY LLOYD WILL PLAY THE ROLES OF BEN AND GUS, RESPECTIVELY, IN THIS 60th ANNIVERSARY PRODUCTION WHICH MARKS THE PLAY'S WORLD PREMIERE AT THE THEATRE



ALICE HAMILTON, WILL DIRECT AFTER HER RECENT SUCCESSES AT THE HAMPSTEAD THEATRE WITH THE OLIVIER–NOMINATED EVERY DAY I MAKE GREATNESS HAPPEN AND PARADISE 



THE DUMB WAITER WILL OPEN HAMPSTEAD THEATRE'S CLASSICS SEASON WHICH SEEKS TO CELEBRATE 60 YEARS OF ORIGINAL THEATRE, THIS SPRING/SUMMER 



FOUR BOLD PLAYS FROM THE NEW WRITING THEATRE'S DIVERSE ARCHIVE WILL BE STAGED BY A VARIETY OF DISTINCTIVE BRITISH DIRECTORS
"We've proved ourselves before now, haven't we? We've always done our job. What's he doing all this for? What's the idea? What's he playing these games for?"
Ben and Gus have a job to do. But as they await instructions in a derelict building, they start to receive strange messages via a dumb waiter.
Hampstead Theatre, has announced the full cast and creative team for Nobel Prize-winning writer Harold Pinter's timeless black comedy The Dumb Waiter which will run from 19 March until 18 April 2020.
Acclaimed stage and screen actors Philip Jackson and Harry Lloyd will play the roles of Ben and Gus, respectively, in this 60th anniversary production which marks the play's world premiere at Hampstead Theatre.
Philip Jackson is known to television audiences as Chief Inspector Japp in the long-running and highly successful Agatha Christie ITV series Poirot.  Other screen credits include My Week with Marilyn, Brassed Off and Little Voice. Theatre credits include Willy Loman in Death of a Salesman at the West Yorkshire Playhouse.
Jackson will be joined by Harry Lloyd, known to Game of Thrones fans as Viserys Targaryen in the HBO series and as Will Scarlett in the 2006 BBC drama Robin Hood.  Other screen credits include, Doctor Who, and The Theory of Everything and he is soon to appear in an American TV adaptation of Aldous Huxley's sci-fi dystopian novel Brave New World.  Theatre credits include Good Canary at The Rose, Kingston and Ferdinand in The Duchess of Malfi at The Old Vic.
The Dumb Waiter, originally presented in Hampstead Theatre's first ever season directed by its founder Artistic Director, James Roose Evans, received its world premiere in January 1960.  Alice Hamilton will direct the 60th anniversary production, after her recent success at the theatre with the Olivier-nominated Every Day I Make Greatness Happen (2018) and Paradise (2019).  Alice is co-Artistic Director of Up in Arms and other directing credits include Blood Wedding (Salisbury Playhouse), The Weatherman (Park Theatre) and While We're Here (Bush Theatre).  She will be joined by designer, James Perkins, with lighting design by James Whiteside and composition & sound design by Giles Thomas.
Alice Hamilton, Director of The Dumb Waiter said: "I am so excited to be making my debut on Hampstead Theatre's Main Stage with this brilliant play. This savagely funny two-hander is generally held to be one of the masterpieces of the last century, and I can't wait to explore it with these two wonderful actors."
Roxana Silbert, Artistic Director of Hampstead Theatre, said "I am delighted to be opening Hampstead Classics with this remarkable play and once again sharing Pinter's sharp wit with Hampstead audiences."
The Dumb Waiter will open Hampstead Classics, its spring/summer programme, to mark its 60th anniversary and celebrate its ambitious history as a new writing theatre.  Featuring four bold plays which all premiered at the theatre, the productions will be performed in chronological order and staged on the thrust, by a variety of distinctive British directors.  Sam Yates will make a highly anticipated return to Hampstead Theatre with Tennessee Williams' The Two Character Play from 24 April until 23 May, founder and former Artistic Director of Eclipse Theatre Company Dawn Walton will direct Alfred Fagon's remarkable tribute to the culture of London's King's Road in the 1970s, The Death of a Black Man running from 28 May until 27 June and Roxana Silbert, Hampstead Theatre's Artistic Director, will direct Marsha Norman's ground-breaking 'night, Mother running from 2 July until 1 August.
ACTORS' BIOS
Philip Jackson (Ben)
Theatre work includes Death of a Salesman (West Yorkshire Playhouse); A Carpet, a Pony and a Monkey (Bush); King Lear (Royal Court); Waiting for Godot (Queens); Ice Cream (Royal Court); The Oven Glove Murders (Bush); Rat in the Skull (Royal Court); A Midsummer Night's Dream (RSC); The Passion (National Theatre); Wilfred  (Bush); The Comedians (Old Vic) and The Fosdyke Saga (Bush).
Film work includes Peterloo; Patrick's Day; The Best Night of Roxy's Life; The Best Offer; Believe; My Week with Marilyn; Grow Your Own; A Little Trip to Heaven; The Cruise of the Gods; Mike Bassett: England Manager; Little Voice; Brassed Off; Bad Behaviour; High Hopes and Scum.
Television work includes The Window; There; She Goes; Bad Move (1 & 2); Good Karma Hospital (1 & 2); Boomers; Home Time; Raised By Wolves; Poirot (1-13); The Proposal; Cuckoo; Pete Versus Life; Margaret; Place of Execution; Crooked House; Margaret Thatcher: The Long Walk to Finchley; Fanny Hill; Funland; The Sins; Grass; Pasmore; Robin of Sherwood; Pennies From Heaven; Blooming Youth and Afternoon Off.
Radio work includes The Break; The Plantagenets; Richard II; Monsignor Quixote and Ed Reardon's Week (12 series).

Harry Lloyd (Gus) 
Theatre work includes Good Canary (Rose, Kingston); Notes from Underground (various locations London & Paris - Nominated for an Off West End Award for Best Male Performance at the Coronet); The Duchess of Malfi (Old Vic); The Little Dog Laughed (Garrick – Olivier award nomination for Best New Play); Ghosts (Arcola – Ian Charleson Award Nomination); A View From the Bridge (Duke of York's); The Sea (Haymarket); The Good Family (Royal Court) and Bash (Trafalgar Studios).
Film work includes The Wife; Philophobia; Anthropoid; The Theory of Everything; The Riot Club; Big Significant Things; Narcopolis; Closer to the Moon; The Iron Lady and Jane Eyre.
Television work includes Brave New World (upcoming); Legion; Hang Ups; Counterpart; Marcella; Wolf Hall; Manhattan; The Fear; The Hollow Crown; Great Expectations; Game of Thrones; Taking the Flak; Lewis; Doctor Who; The Devil's Whore; Warriors; Robin Hood Vital Signs; Holby City; The Bill; Pope Town; M.I.T.; Goodbye Mr Chips; David Copperfield and Supreme Tweeter (written, produced and co-directed by Harry).
Radio work includes The Dark Tower; Luther; Brother Francis: The Barefoot Saint of Assisi and Elizabeth and Essex (upcoming).
CREATIVE TEAM'S BIOS
Alice Hamilton (Director) 
Alice's work as director includes Blood Wedding (Salisbury Playhouse); The Weatherman (Park Theatre); In Lipstick (Pleasance); Paradise and Every Day I Make Greatness Happen (both Hampstead Downstairs); While We're Here (Bush); Echo's End (Salisbury Playhouse); Orca (Papatango); Thirty Christmases (Supporting Wall); German Skerries (Orange Tree/tour); Eventide (Arcola/tour); Visitors (Bush/Arcola/tour); Orson's Shadow (Southwark Playhouse); Fear of Music (Up in Arms/Out of Joint tour) and At First Sight (Latitude Festival/tour).
She worked as Staff Director on Man and Superman at the National Theatre, and has directed development workshops and rehearsed readings with the Royal Court, National Theatre, Salisbury Playhouse and High Tide. Alice is co-artistic director of Up in Arms.
James Perkins (Set & Costume Designer)
Theatre design work includes Blood Wedding (Salisbury Playhouse); Much Ado About Nothing (Dubai Opera House); A Winter's Tale (Shakespeare's Globe); Juliet and Romeo (Royal Opera House); Lord of the Flies and Skylight (both Theatr Clwyd); Sweet Charity and Little Shop of Horrors (both Manchester Royal Exchange); The Secret Seven and The Wizard of Oz (both Storyhouse, Chester); Caroline's Kitchen (New York 59e59/UK tour); Treasure Island (Bolton Octagon); Of Kith and Kin (Bush/Sheffield Theatres); While We're Here (Bush); Pilgrims (Theatr Clwyd, Hightide); March on Russia; German Skerries and Jess and Joe (all Orange Tree); The Last Five Years (New Wolsey, Ipswich); Weatherman and The Gathered Leaves (both Park Theatre); Breeders (St James'); Shiver and Lost in Yonkers (both Watford Palace); Ciphers (Bush, Out of Joint tour); Eventide (Up In Arms, Arcola); 1001 Nights (Transport Theatre); Liar Liar (Unicorn); The Fantasist's Waltz (York Theatre Royal); Carthage; Foxfinder; The Bofors Gun and Trying (all Finborough); One True History of Lizzie Finn and Floyd Collins (both Southwark Playhouse); The Marriage of Figaro (Wilton's Music Hall); Life of Stuff; Desolate Heaven; Threads and Many Moons (all Theatre503); The Pirates of Penzance and HMS Pinafore (both Buxton Opera House); The Girl in the Yellow Dress (Salisbury Playhouse); Microcosm (Soho) and Dances of Death (Gate).
Harold Pinter (Playwright)
Harold Pinter was born in London in 1930. He lived with Antonia Fraser from 1975 until his death on Christmas Eve 2008.
After studying at the Royal Academy of Dramatic Art and the Central School of Speech and Drama, he worked as an actor under the stage name David Baron. Following his success as a playwright, he continued to act under his own name, on stage and screen. He last acted in 2006 when he appeared in Beckett's Krapp's Last Tape at the Royal Court Theatre, directed by Ian Rickson.
He wrote twenty-nine plays including The Birthday Party; The Dumb Waiter; A Slight Ache; The Hothouse; The Caretaker; The Collection; The Lover; The Homecoming; Old Times; No Man's Land; Betrayal; A Kind of Alaska; One For the Road; The New World Order; Moonlight and Ashes to Ashes.  Sketches include The Black and White; Request Stop; That's your Trouble; Night; Precisely; Apart From That and the recently rediscovered, Umbrellas.
He directed twenty-seven theatre productions, including James Joyce's Exiles; David Mamet's Oleanna; seven plays by Simon Gray (one of which was Butley in 1971 which he directed the film of three years later) and many of his own plays including his last, Celebration, paired with his first, The Room at The Almeida in the spring of 2000.
He wrote twenty-one screenplays including The Pumpkin Eater; The Servant; The Go-Between; The French Lieutenant's Woman and Sleuth.
In 2005 he received the Nobel Prize for Literature. Other awards include the Companion of Honour for services to Literature, the Légion d'honneur, the European Theatre Prize, the Laurence Olivier Award and the Molière d'honneur for lifetime achievement. In 1999 he was made a Companion of Literature by the Royal Society of Literature. Harold Pinter was awarded eighteen honorary degrees.
Giles Thomas (Composer & Sound Designer)
Theatre work includes Faustus: That Damned Woman (Headlong, Lyric Hammersmith/ Birmingham Rep); Master Harold and the Boys (National Theatre); Equus (ETT, Stratford East/West End); Tao of Glass (Manchester International Festival/Perth Festival); Plenty and Cock (both Chichester Festival Theatre); Macbeth (Unifaun, Malta); Grimm Tales (Unicorn); Henry V and Othello (both Bristol Tobacco Factory); Othello (ETT); Buggy Baby (The Yard); The Importance of Being Earnest and Wait Until Dark (both UK tours); Handbagged (Theatre by the Lake); Death of a Salesman (Royal & Derngate); The Almighty Sometimes and How my Light is Spent (Manchester Royal Exchange); Pomona (National Theatre/Manchester Royal Exchange/Orange Tree); Wish List and Yen (both Manchester Royal Exchange/Royal Court); Contractions (Sheffield Theatres); Correspondence and Sparks (both Old Red Lion); Disco Pigs (Trafalgar Studios); I See You; Wolf from the Door; Primetime; Mint; Pigeons; Death Tax and The President has Come to See You (all Royal Court); The Titanic Orchestra; This Will End Badly and Allie (all Edinburgh); Little Malcolm and his Struggle Against the Eunuchs (Southwark Playhouse); Outside Mullingar (Theatre Royal, Bath); Back Down (Birmingham Rep); Lie With Me (Talawa); The Sound of Yellow (Young Vic); Take a Deep Breath and Breathe and The Street (both Oval House) and Stop Kiss (Leicester Square Theatre).
James Whiteside (Lighting Designer)
Recent work includes Stranger Things (Secret Cinema); Torch Song (Turbine Theatre); Ain't Misbehavin' (Mercury, Colchester/Southwark Playhouse); Hogarth's Progress (Rose, Kingston); The Midnight Gang; The Wizard of Oz; Beauty and the Beast; Miss Julie; Black Comedy; A Marvelous Year For Plums; The Ragged Trousered Philanthropists; Wallenstein; Funny Girl; Peter Pan; A Christmas Carol; The Hundred and One Dalmatians; The Witches; The Lion, The Witch and the Wardrobe; Alice in Wonderland and The Snow Queen (all Chichester Festival Theatre); The Last Tango; Dance 'Til Dawn; Midnight Tango; Never Forget and Footloose (all UK tours/West End); Running Wild; Tango Moderno; Shirley Valentine and Love Me Tender (all UK tours); Unfaithful (Found 111); The House of In Between (Theatre Royal, Stratford East); The Royale; Disgraced and Fear (all Bush); The Night Before Christmas and Little Sure Shot (both Leeds Playhouse); Richard III and The Water Babies (both Curve, Leicester); Far From the Madding Crowd (Watermill, Newbury); The Dumb Waiter (Print Room); Holding The Man (Trafalgar Studios) and The Female of the Species (West End).
Work for Tall Stories Theatre Company includes The Gruffalo; The Gruffalo's Child; Room on the Broom and The Snail and the Whale.
The Dumb Waiter plays on the Main Stage from 19 March - 18 April. 
KEEPING YOU SAFE AT HAMPSTEAD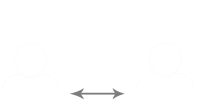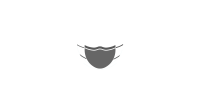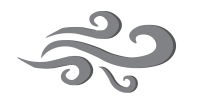 STATE OF THE ART VENTILATION