A HAMPSTEAD THEATRE PRODUCTION
THE DUMB WAITER
By Harold Pinter
Directed by Alice Hamilton

We've proved ourselves before now, haven't we? We've always done our job. What's he doing all this for? What's the idea? What's he playing these games for?
If you have booked for performances between 4 - 16 January, we will be in touch shortly with information about your booking. 

---
★★★★ 'Jangles the nerves… gnaws the mind… a strong revival' The Telegraph
★★★★ 'Effectively atmospheric' The Stage
★★★★ 'The ideal play for these socially distanced times' WhatsOnStage
★★★★ 'Echoes of Waiting for Godot and Pulp Fiction' The i Paper
★★★★ 'Alec Newman and Shane Zaza are hypnotising'  Broadway World
---
Hitmen, Ben and Gus have a job to do. But as they await instructions in a derelict building, they start to receive strange messages via a dumb waiter...
Harold Pinter's iconic masterpiece originally premiered as part of Hampstead Theatre's first ever season in 1960. Sixty years on, this brilliant comedy makes a highly anticipated return home for its 60th Anniversary Production.  
Pinter wrote twenty-nine plays including The Birthday Party, The Caretaker, The Homecoming and Betrayal. He was awarded the Nobel Prize for Literature in 2005. 
Alice Hamilton's directing credits include the Olivier-nominated Every Day I Make Greatness Happen and Paradise (both Hampstead Downstairs), The Weatherman (Park Theatre) and While We're Here (Bush).
Alec Newman returns to Hampstead following his critically acclaimed performances in Hapgood, Alligators and Uncle Vanya. TV credits include Call the Midwife and Eullenia. 
Shane Zaza makes his Hampstead Theatre debut. Recent theatre credits include Europe (Donmar Warehouse) and Frankenstein (Royal Exchange Theatre). TV credits include Happy Valley, Press and Black Mirror.     
'The most influential, provocative and poetic dramatist of his generation' - The Guardian 
'Pinter is one of the most important playwrights of our time' The New York Times
'If the Hampstead Theatre Club keeps to this standard, it not only deserves success it will command it'  - The Sunday Times on The Dumb Waiter, 1960
---
Covid-19 Booking Information
In the event of The Dumb Waiter being postponed, you will receive a full refund or credit to be used for any show at Hampstead.
Hampstead Theatre is delighted to open The Dumb Waiter following Government advice. As always, our audience, company and staff are our top priority. For more information about how we're keeping you safe, please click here. 
The Telegraph

'You can almost smell the damp rising off the stained brown walls in this 60th-anniversary production of Harold Pinter's early absurdist thriller, rescheduled (for the familiar reasons) from March. The Dumb Waiter is one of his more accessible shorts, a mix of Beckett and Martin McDonagh in which two hitmen in the basement of an unnamed building wait for instructions for their next job, like Waiting for Godot with guns.'

'The initially unnerving thing about Alice Hamilton's horribly atmospheric production, however, is how little Alec Newman and Shane Zaza look like hitman. Newman's Ben reclines on the bed reading the paper, the picture of Sunday afternoon leisure. Zaza's younger, more wholesome-looking Gus keeps tying and retying his laces, like a slightly gormless school boy.'

'Yet it's in such everyday banalities that Pinter's two-hander, enabled by Hamilton's furtive detailing, accretes its inscrutable violence. The sound of a lavatory that won't properly flush jangles the nerves. An open door, through which who-knows-what might enter, gnaws at the mind. When a dumb waiter comes crashing down into the pair's oddly prison-like cell, it does so with the force of a medieval instrument of torture...'

The Dumb Waiter, Hampstead Theatre, review: like Waiting for Godot, with guns


Claire Allfree

,

10 December, 2020

The Stage

'Sixty years since its UK premier at the original Hampstead Theatre Club, Harold Pinter's slow-burn study in tension, The Dumb Waiter, returns to the reopened Hampstead Theatre. Originally programmed for the 2020 spring season it now feels like a prescient choice for our socially distanced times, with its characters stewing in self-imposed isolation and exasperated by ever-changing orders handed down from above.'

'Director Alice Hamilton gives the piece a precise, restrained staging where each methodical movement and protracted pause adds to a pervasive sense of menace...'

The Dumb Waiter


Dave Fargnoli

,

10 December, 2020

WhatsOnStage

'Harold Pinter's one-act play, which typifies many of the themes that would go on to define his work, has a rich history at the Hampstead. Its UK premiere in 1960 was an early and crucial success for the venue - and the playwright - under founding artistic director James Roose-Evans.'

'Sixty years on it takes on renewed significance as it reopens the venue from its pandemic-induced hibernation... A two-hander running under an hour, it also happens to be pretty much the ideal play for these socially distanced times.'

'On James Perkins' fittingly cell-like set, two hired assassins await instructions for their next job. Gus (Shane Zaza), younger and skittish, procrastinates by fiddling with his shoes, the toilet flush, his bedsheets. Anything to take his mind off the present. Ben (Alex Newman) lies on his bed calmly reading a paper, occasionally reciting snippets aloud.'

'The play has been compared to its near-contemporary Waiting for Godot, though one major difference is that the unseen power is much more present here. Matches are slid under the door, food orders sent down in the titular dumb waiter. Why are they coming? And who is sending them? The men soon spiral, like us, into a vortex of uncertainty.'

'Director Alice Hamilton paces the action well, ensuring those iconic pauses are given plenty of room to breathe. We open with a good three minutes of pregnant silence. Her cast works well together, Zaza lending Gus a vulnerability that isn't always apparent, while Newman's Ben acts as a suitably surly foil. The former's willingness to question sits in tension with the latter's blind loyalty.'

Review: The Dumb Waiter (Hampstead Theatre)


Theo Bosanquet

,

10 December, 2020

The i Paper

'An uneasy little horror story for these strangest of times, it arrives with renewed immediacy.'

'It's a measure of the success of Alice Hamilton's 60th-anniversary production that it still summons a nearly intolerable dread, as the banter and banality is blotted out by descending darkness.'

'Our pair of twitchy, bickering hitmen are encased, by James Perkins' design, in a black tube, which rises to reveal a mouldering, bunker-like basement. Shane Zaza's puppyish Gus and Alec Newman's fastidious, hard-faced Ben, in their rumpled Sixties suits, are period creations, but their lineage and legacy dances in the dialogue.'

'The echoes of Beckett's Waiting for Godot are as resounding as ever; we're reminded, too, of Pulp Fiction...'

'Hamilton's direction is alert to the way in which Pinter weaponises silence: there's something unspeakably nasty in what's left unsaid... '

The Dumb Waiter, Hampstead Theatre, review: Pinter's classic is still a skin-prickling nightmare 60 years on


Sam Marlowe

,

10 December, 2020

Broadway World

'Pinter's one-act two-hander was the piece that cemented the playwright in the 20th century dramatic panorama. When it premiered at Hampstead Theatre in their first home at Moreland Hall, it was directed by the theatre's founder and Artistic Director James Roose-Evans and accompanied by The Room, but Hamilton chooses to leave it standing on its own feet and does so to a complete success.'

'The story develops into a thrilling mystery that takes delight in the absurdity of its situation and revels in the dense pressure of Pinter's script.'

'By tuning his signature pauses meticulously, Hamilton hands her actors a chance to speak with their eyes and body language, creating a chilling unspoken dialogue that becomes significantly more poignant than any chit-chat the two hit-men exchange. From squabbling over figures of speech to betraying their characters' nervousness, Newman and Zaza are hypnotising as they hook their crowd from the get-go. Even when they find the stillness of the pauses, the tension between them is crisp and buzzing.'

'Designer James Perkins transforms the building's traditional proscenium into a thrust stage, allowing the patrons to become curious onlookers instead of passive viewers.'

BWW Review: THE DUMB WAITER, Hampstead Theatre


Cindy Marcolina

,

10 December, 2020
Artistic team
WRITER
HAROLD PINTER
DIRECTOR
ALICE HAMILTON
DESIGNER
JAMES PERKINS
LIGHTING
JAMES WHITESIDE
COMPOSITION  & SOUND
GILES THOMAS
Cast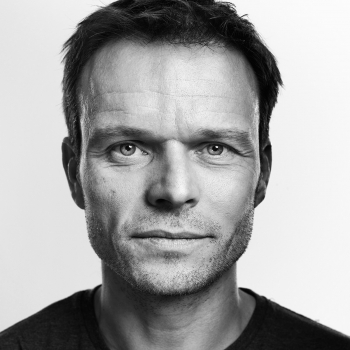 BEN
ALEC NEWMAN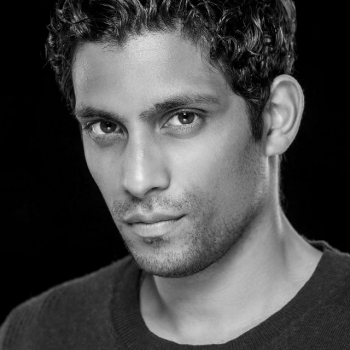 GUS
SHANE ZAZA
Previews, Mondays and matinees 
Full price: £18/£27/£30
Under 30s/Students: £10/15
Seniors* (matinees only): £20/£25
Access: £16
*Ages 60+
Tuesday – Saturday evenings 
Full price: £25/£32/£37
Under 30s/Students: £10/£15
Access: £16
All prices are subject to change. Book early for the best price.
KEEPING YOU SAFE AT HAMPSTEAD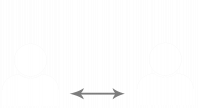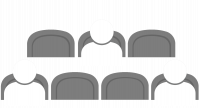 REDUCED AUDIENCE CAPACITY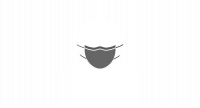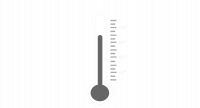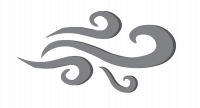 START OF THE ART VENTILATION