THE HAYSTACK EXTENDS RUN AND RELEASES 800 EXTRA £10 TICKETS FOR UNDER £30S
Posted on 21 February 2020.
Posted in: Announcements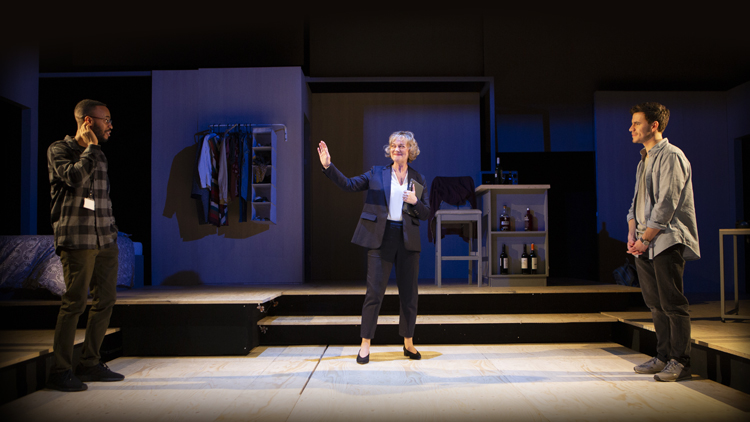 Hampstead Theatre's world premiere of The Haystack extends booking due to popular demand to Thursday 12 March 2020 and releases 800 extra 'Under 30s' tickets
THE HAYSTACK
By Al Blyth
Directed by Roxana Silbert
Until 12 March 2020
Hampstead Theatre today announces the opening of a new booking period, due to popular demand, for the world premiere of Al Blyth's explosive espionage thriller, The Haystack.
Roxana Silbert's directing debut as Hampstead Theatre's Artistic Director will now run until Thursday 12 March 2020.
Tickets for the additional performances are on sale now including 800 extra 'Under 30s' tickets, as part of Hampstead Theatre's free membership programme for those aged between 16 and 30 years old.
★★★★ 
The Guardian, Daily Telegraph, Sunday Times, Sunday Express
 "Roxana Silbert – making her debut production as Hampstead's artistic director – has found a play that is genuinely for today" Daily Telegraph
 "Searingly theatrical…this pacy, brainy surveillance thriller should be widely watched" The Guardian 
"[An] engrossing thriller… Roxana Silbert's production moves sleekly between online activity and meatspace, filling our pockets with paranoia" The Sunday Times
The Haystack is a fast-paced, topical play, which delves into the intriguing world of GCHQ and examines the human impact of national surveillance. When an investigative journalist unearths a controversial lead, loyalties and ethics are tested to the extreme. 
The cast includes Lucy Black as Denise, Oliver Johnstone as Neil, Rona Morison as Cora, Enyi Okoronkwo as Zef and Sarah Woodward as Hannah.
Neil and Zef are two twenty-something computer whizzes with questionable dress sense and a highly developed interest in video games and Netflix. They're also the UK's 'National Defence Information Security Team' - recruited by GCHQ for their sky-high IQs and ability to work quickly and discreetly, no questions asked.  
With unfettered access to the world's data and infinite powers of electronic intrusion, these unlikely agents are essential cogs in the national security machine.  But when their window onto intelligence operations shows them more than they were meant to see, they begin to question their roles in a system whose reach is unlimited but whose safeguards are not…
The Haystack runs on the Main Stage until 12 March
KEEPING YOU SAFE AT HAMPSTEAD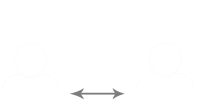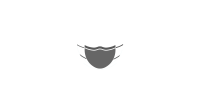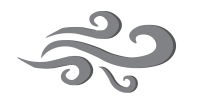 STATE OF THE ART VENTILATION