A HAMPSTEAD THEATRE WORLD PREMIERE
THE HAYSTACK
By AL BLYTH
Directed by ROXANA SILBERT

Running time: 2 HOURS AND 45 MINUTES INCLUDING AN INTERVAL
Yes, we're geeks, yes, we sit at computers all day, yes, we barely leave Cheltenham, but we are still, when it comes down to it, spies
'Searingly theatrical... This pacy, brainy surveillance thriller should be widely watched' | ★★★★ The Guardian

'A gripping thriller about how we're 'protected' that deserves packed houses at Hampstead, possibly a transfer, and maybe even a TV spin-off…Roxana Silbert – making her debut production as Hampstead's artistic director – has found a play that is genuinely for today'
| ★★★★ The Telegraph
'An exceptionally well-plotted thriller... Roxana Silbert directs a slick, high-tech show' | ★★★★ The Daily Mail
'Intelligent and witty… It's rare to see a good thriller on stage, let alone one that connects convincingly with the concerns of our tech-riven age. Roxana Silbert's production is beautifully acted, on a handsome set by Tom Piper that mixes the figurative with the realistic.' | The Times
'[An] engrossing thriller… Roxana Silbert's production moves sleekly between online activity and meatspace, filling our pockets with paranoia' | ★★★★ The Sunday Times
'Thrillingly directed.. Blyth's accomplished first play is sure to make even the most trusting spectator question the nature of government surveillance' | ★★★★ The Sunday Express
'[A] sharp contemporary play about the way we live and what we value.' | The Financial Times 

'Whip-smart new thriller - grips like a vice…' | ★★★★ The Stage
'A fascinating examination of how technology has overtaken what is legally allowable in terms of prying into the lives of others in the name of protecting the nation… This is meaty, compelling stuff…' | Whatsonstage
---
Neil and Zef are two twenty-something computer whizzes with questionable dress sense and a highly developed interest in video games and Netflix. They're also the UK's 'National Defence Information Security Team' - recruited by GCHQ for their sky-high IQs and ability to work quickly and discreetly, no questions asked.  
With unfettered access to the world's data and infinite powers of electronic intrusion, these unlikely agents are essential cogs in the national security machine.  But when their window onto intelligence operations shows them more than they were meant to see, they begin to question their roles in a system whose reach is unlimited but whose safeguards are not…
Al Blyth's explosive espionage thriller challenges the 'nothing to hide, nothing to fear' mantra and explores how we can live honestly, love freely, and stay authentic when the advances in cutting-edge technology outpace the law.
The Haystack is Blyth's first full-length play and Roxana Silbert makes her directing debut as Hampstead Theatre's Artistic Director. 
The cast will include Lucy Black as Denise, Oliver Johnstone as Neil, Rona Morison as Cora, Enyi Okoronkwo as Zef and Sarah Woodward as Hannah.
---
We present entertaining and original theatre, and we want you to have the best experience possible. We understand that, as part of this, some audience members may appreciate additional guidance on the content of our plays. Click here for more information.

---
The Guardian

'Al Blyth's debut play explores how far into the lives of citizens a state can pry, and the effects on the snoopers themselves'

'After the movie Official Secrets, about the Observer's engagement with a GCHQ whistleblower, comes Al Blyth's debut play The Haystack, in which a fictional Guardian reporter and home affairs editor deal with a leak raising multiple ethical issues. In Official Secrets, the dangerous information came from the state snooping centre in Cheltenham; in The Haystack two junior spooks at GCHQ, nerdy Neil and laddish Zef, are charged with finding out where Guardian writer Cora is getting her scoops about Middle East politics.'

'...Roxana Silbert's staging becomes searingly theatrical in scenes that dramatise the double lives of spies by having characters simultaneously conducting conversations in different locations. John le Carré himself might admire the standout dialogue in which a spy dumps his partner during a row in which lies and truths hide behind each other.'

'Rona Morison, superb in the Donmar's The Prime of Miss Jean Brodie, excels again as the gutsy but too trusting Cora. Oliver Johnstone and Enyi Okoronkwo, as the sneak-geeks, convey the painful moral consequences of voyeurism, even when it's for work. Lucy Black's high-up hack and Sarah Woodward's top spook occasionally seem too similar in their ambitious pragmatism but a sly point may be intended about the overlaps between newspapers and the state. This pacy, brainy surveillance thriller should be widely watched.'

The Haystack review - brainy GCHQ surveillance thriller


Mark Lawson

,

7 February, 2020

The Telegraph

'...Al Blyth's debut full-length play, a gripping thriller about how we're 'protected' that deserves packed houses at Hampstead, possibly a transfer, and maybe even a TV spin-off.'

'The Haystack plays out as a dark, twisty love-story with complex ethical and intellectual ramifications.'

'The evening fizzes with wit, buzz-words and teched-up references and has a busy visual vocabulary to match: Tom Piper's set conjures a cluster of interiors without demarcating walls; the actors step between spaces to accentuate the collapse of boundaries between the digital and real. The smart use of video, plus projected online exchanges, further adds to the sense that Roxana Silbert – making her debut production as Hampstead's artistic director – has found a play that is genuinely for today.'

'...Blyth draws us into a human quest for connection set against an impersonal world of escalating mistrust. Among a fantastically cohesive, seven-strong cast, Rona Morison shines as the idealistic, headstrong journalist, while Olivier Johnstone's Neil combines boyish enthusiasm with premature sagacity about the dystopian direction of travel - and what our brave new world might have meant for past leaps forward. "If we'd known every railing [the suffragettes] were going to chain themselves to, ahead of time – would they have managed a single successful protest?" he asks. Good question; it needs an answer.'

The Haystack review, Hampstead Theatre: a gripping, twisty love-story for the Snowden generation


Dominic Cavendish

,

10 February, 2020

The Stage

'Roxana Silbert became artistic director of Hampstead Theatre eight months ago, but this is the first production she has tackled herself. It's a smart choice, a tense technological thriller from Al Blyth that raises pertinent questions about the implications of state surveillance.'

'The drama... grips like a vice.'

'Oliver Johnstone and Rona Morison are highly impressive in the central roles, and their chemistry fizzes. Enyi Okoronkwo captures Zef's paradoxical mix of creepiness and high-mindedness, while Lucy Black and Sarah Woodward fittingly mirror each other as the conflicted Guardian editor and overbearing GCHQ boss.'

'Tom Piper's neatly overlapping design incorporates several large screens, which drop in and out of the action.'

'...considering this is Blyth's first full-length play it is extremely accomplished, and waves urgent red flags about how quickly good intentions in our ultra-connected age can go very badly wrong. It certainly bodes well for Silbert's tenure.'

The Haystack review at Hampstead Theatre, London – 'whip-smart new thriller'


Theo Bosanquet

,

7 February, 2020

The Sunday Times

'The ratio of needles to haystack hobbles counter-terrorism - whatever you seek is buried in wodges of everyday data. That's the context to this full-length debut play by former research economist Al Blyth. In his engrossing thriller, two young geeks at GCHQ seek the source of embarrassing press stories about Saudi-British collusion.'

'Roxana Silbert's production moves sleekly between online activity and meatspace, filling our pockets with paranoia.'

The Haystack


David Jays

,

17 February, 2020
Artistic team
WRITER
AL BLYTH
DIRECTOR
ROXANA SILBERT
Designer
TOM PIPER
COSTUME
EMMA CAINS
LIGHTING
RICK FISHER
SOUND DESIGN & COMPOSITION  
BEN AND MAX RINGHAM
VIDEO
DUNCAN MCLEAN
MOVEMENT
WAYNE PARSONS
CASTING
JULIET HORSLEY CDG
Cast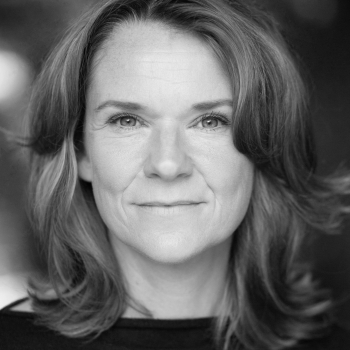 DENISE
LUCY BLACK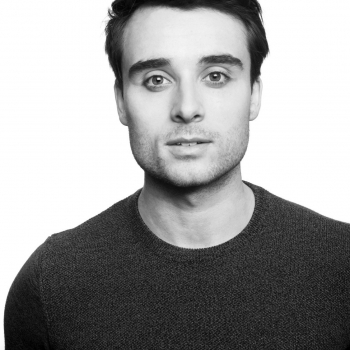 ROB
OLI HIGGINSON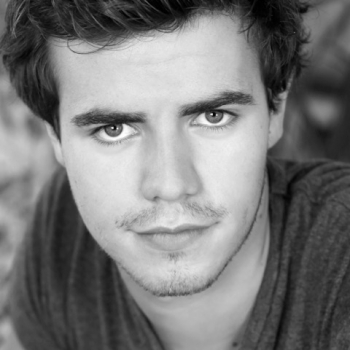 NEIL
OLIVER JOHNSTONE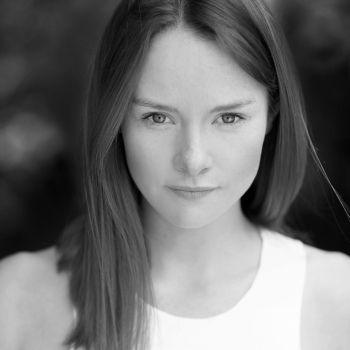 CORA
RONA MORISON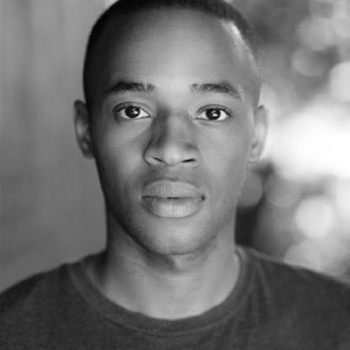 ZEF
ENYI OKORONKWO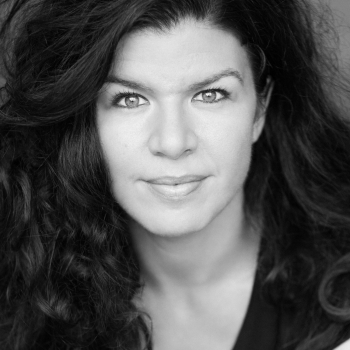 AMEERA
SIRINE SABA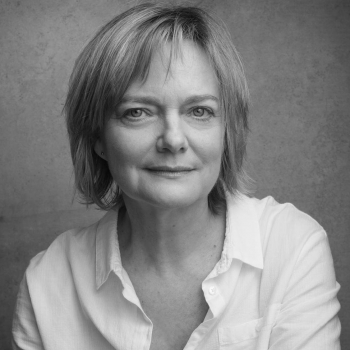 HANNAH
SARAH WOODWARD
Previews, Mondays and matinees 
Full price: £30/£27/£18
Under 30s/Students: £15/£10
Seniors* (matinees only): £25/£20
Groups: For every 9 tickets get the 10th free
Access: £16
*Ages 60+
Tuesday – Saturday evenings 
Full price: £37/£32/£25
Under 30s/Students: £15/£10
Groups: For every 9 tickets get the 10th free
Access: £16
All prices are subject to change. Book early for the best price.
KEEPING YOU SAFE AT HAMPSTEAD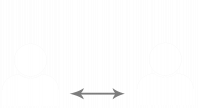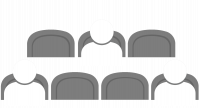 REDUCED AUDIENCE CAPACITY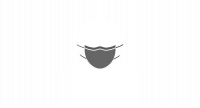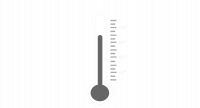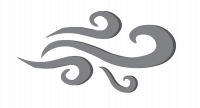 START OF THE ART VENTILATION