THE HAYSTACK: ★★★★ FROM THE STAGE
Posted on 7 February 2020.
Posted in: Main Stage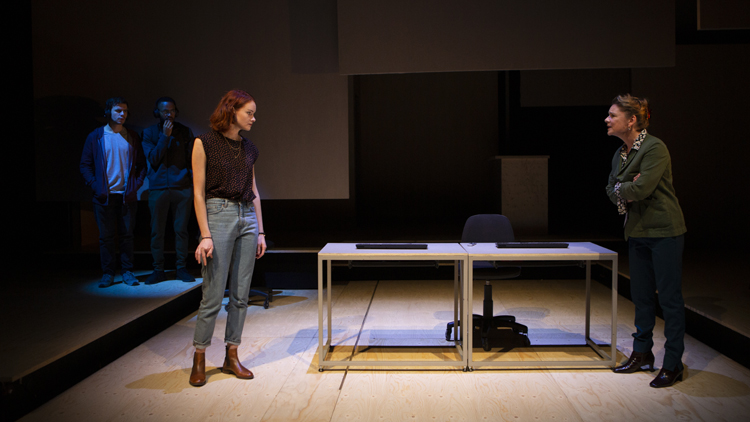 The Haystack review at Hampstead Theatre, London – 'whip-smart new thriller'
THEO BOSANQUET, THE STAGE
'Roxana Silbert became artistic director of Hampstead Theatre eight months ago, but this is the first production she has tackled herself. It's a smart choice, a tense technological thriller from Al Blyth that raises pertinent questions about the implications of state surveillance.'
'The drama... grips like a vice.'
'Oliver Johnstone and Rona Morison are highly impressive in the central roles, and their chemistry fizzes. Enyi Okoronkwo captures Zef's paradoxical mix of creepiness and high-mindedness, while Lucy Black and Sarah Woodward fittingly mirror each other as the conflicted Guardian editor and overbearing GCHQ boss.'
'Tom Piper's neatly overlapping design incorporates several large screens, which drop in and out of the action.'
'...considering this is Blyth's first full-length play it is extremely accomplished, and waves urgent red flags about how quickly good intentions in our ultra-connected age can go very badly wrong. It certainly bodes well for Silbert's tenure.'
To read the full review visit The Stage online here.
The Haystack runs on the Main Stage until 7 March. 
KEEPING YOU SAFE AT HAMPSTEAD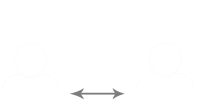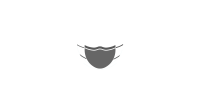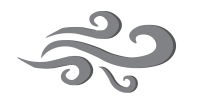 STATE OF THE ART VENTILATION