THE UPCOMING INTERVIEWS THE HAYSTACK'S OLIVER JOHNSTONE AND RONA MORISON
Posted on 3 February 2020.
Posted in: Interviews with cast and creatives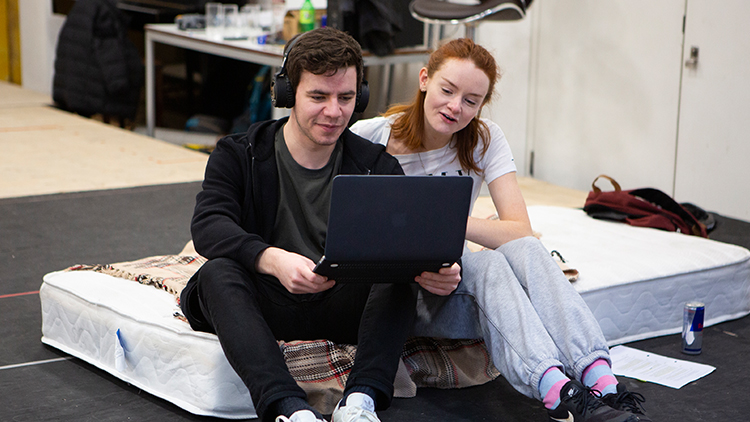 'This month, the Hampstead Theatre presents a new paranoia-inducing espionage thriller, The Haystack. Writer Al Blyth's first-full length play immerses its audience in the heart of GCHQ. Actors Rona Morison and Oliver Johnstone have nothing but praise for Blyth, hailing both his talent and ability to tap into society's skepticism about data privacy. Blyth's extensive research has led to Johnstone dubbing him "everyone's go-to human Google". 
The Upcoming checked in with Morison and Johnstone, learning more about their experiences working with Blyth, their varying approaches to film and theatre, and the inescapable encroachment of technology on every aspect of life that The Haystack explores. It's safe to say that the play taps into the often valid unease synonymous with technology in our daily lives.
What drew you both to The Haystack? Are there any particular elements, either thematically or in terms of character, that draw you to a new project?
Rona Morison: I couldn't put it down! Plays can sometimes be challenging and tiring to read, but with The Haystack I couldn't wait to turn each page. Al has managed to do something almost impossible in writing something that feels like it could be a play, film, TV series or book.
I also feel that growing up on the brink of technological change hugely changes the way we are and how we interact, especially living in London. The characters Al has written are so detailed and human that it is an absolute pleasure to play.
Oliver Johnstone: I loved the script straight away. It read like a page-turning thriller. The fact that it is set right now and is so current appealed to me. And the journey that Neil goes on is so complex and full – it's a huge challenge and I haven't really played anyone like him before. So when I was offered the part after auditioning, I jumped at the chance.
This is Al Blyth's first full-length play. What was it like working with him as a new writer? What was his involvement in the process like? Did you notice any specific differences in the development or rehearsal process?
RM: Al has been amazing. He has been in the room with us from the start and really helped us find the world of the play. He has the most incredible mind and is so fascinating to talk to. I hope he keeps writing more plays because he is so brilliant.
OJ: Al is an incredibly generous writer. He's been very involved in the process and is amazingly open and responsive. He has been shaping the script based on what has been coming up in the rehearsal room, and his ability to cut, edit and change elements without being attached to a previous version is astonishing. And rare!
This is also Roxana Silbert's directorial debut as Hampstead Theatre's Artistic Director – what was it like working with her?
RM: Roxana is equally as brilliant as Al. She is patient and has a strong vision of the play and  characters. She has made the room a safe space and pushed us to explore the truth and heart of the scenes.
OJ: From the very beginning, Roxana had a very clear vision of what she wanted The Haystack to be, which was essential to staging a huge play like this. But she is able to be so collaborative and promotes a really warm rehearsal room atmosphere. She has put together a brilliant team, and I've really loved the process so far.
Rona, you've worked on Solo: A Star Wars Story and Ready Player One, and Oliver, you were in Skyfall. Can you talk about the differences between theatre and film, both as a professional experience and in your approach?
RM: I almost see film and theatre as two different art forms. I always do research for both. I often find theatre rehearsals more alive, and you have a lot more control in what you put out there; in film someone else chooses the take they think is best. However, in both film and theatre, I think as long as you invest in the character and the story and believe what they are saying the approach is generally the same.
OJ: I feel like I'm still figuring all this out – I think the approach and preparation vary for every job, depending on what the role requires. The experience of being on one of those big films is obviously exciting but drastically different – you don't have the creativity and trial-and-error ethos of a rehearsal room.
What did you find most challenging about The Haystack?
RM: It's a very fast-paced play, so remembering what is coming next and at what part of the stage has been challenging.
OJ: I have an extremely technical line about software architecture that I just cannot get right. I'm hoping by the end of the run I'll have it nailed.
Do you relate to the paranoia often associated with electronic surveillance and data collection?  
RM: Absolutely. It's one of the things that really struck me when reading the play. I think, worryingly, it will only get worse. Living in a world full of social media, smartphones and instant connection, there are always things happening in the background that we aren't aware of.
OJ: Definitely. The tagline for the play is "Nothing to hide, nothing to fear?", but it's not as simple as that. Everyone has a right to be concerned about how our data is being collected, shared and used. Technology evolves at a frighteningly rapid pace, and as recent news stories about the US election and the UK's proposed 5G network show, we can't be sure that the correct legality is in place to prevent our data being used for nefarious purposes.'
 Visit The Upcoming online here to read the full interview.
The Haystack runs on the Main Stage from 31 January to 7 March. 
KEEPING YOU SAFE AT HAMPSTEAD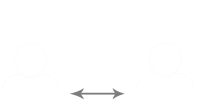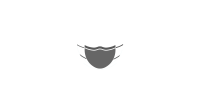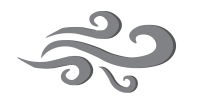 STATE OF THE ART VENTILATION