PEGGY FOR YOU: ★★★★ FROM THE TELEGRAPH
Posted on 20 December 2021.
Posted in: Theatre Reviews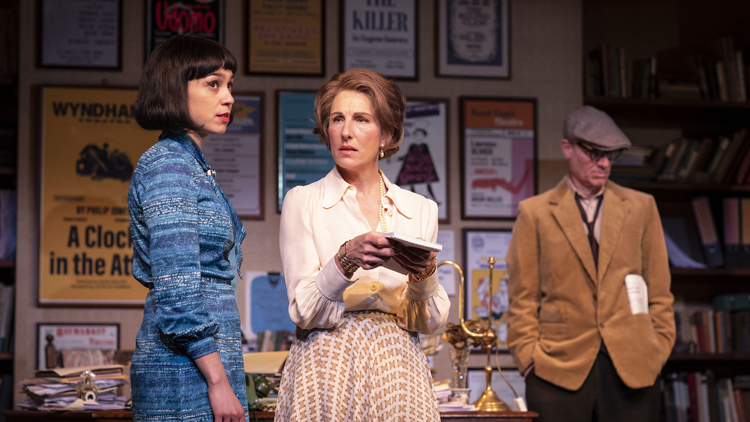 Peggy For You, Hampstead Theatre review: Tamsin Greig plays it cool in this
biting classic
Dominic Cavendish, The telegraph
'There are laughs to be had as Richard Wilson directs Alan Plater's workmanlike comedy about the great theatre agent Peggy Ramsay'
'There, in the funny, biting opening vignette of Alan Plater's Peggy For You, lies enshrined the open all hours and suffer no fools approach of Ramsay at her eccentric and industrious height'
'A hit for Hampstead in 1999, with Maureen Lipman in the title role, and Tamsin Greig now doing the honours in a fresh revival, Plater's play asserts a simple truth about its subject. She barely cared about conventional success, put Art on a pedestal.'
'Ramsay could say vicious things sweetly, and vice versa. Greig is very good at focused intensity and a chilliness that becomes palpable in the off-hand (drawn from real-life) reaction to the death of an older, alcoholic client'
'Take a bow, not least, director Richard "One Foot in the Grave" Wilson: 85 and defying Omicron by joining the throng on opening night. Ramsay would surely have delighted at such spirit.'
To read the full review visit The Telegraph online here.
Peggy For You now plays on the Main Stage until 29 January.