A HAMPSTEAD THEATRE ORIGINAL
PEGGY FOR YOU
By Alan Plater
Directed by Richard Wilson

Running time: 2 hours and 20 minutes, including an interval
If any of my clients are rich, it's entirely by accident.
Details
★★★★ 'Richard Wilson's artful, rewarding revival. Resonant and amusing.' The Times
★★★★ 'Tamsin Greig is majestic. A complete delight.' Metro
★★★★ 'Take a bow. Alan Plater's funny comedy is a biting classic.' The Telegraph
'Tamsin Greig captivates in Richard Wilson's spry, witty production.' Evening Standard
★★★★ 'Comedy royalty is in residence at Hampstead Theatre' Daily Mail
★★★★ 'Tamsin Greig gives one of the performances of the year in a pitch perfect revival' WhatsOnStage
'One of the best nights I've ever spent in the theatre... in fact, one of the best nights of my life.'The Spectator

---
Agents are not supposed to be more famous than their clients – unless, of course, you are the formidable, outrageous and hilarious Peggy Ramsay…
Tamsin Greig stars as the legend that held complete sway over the theatre world in a career that spanned thirty years. Alan Plater's very funny play is peopled with characters who fall under the spell of this unlikely heroine, who believed infinitely more in art than she did in money – or in good manners.
Peggy For You received its World Premiere at Hampstead Theatre in 1999 and was Olivier nominated for Best New Comedy. Alan Plater wrote extensively for the stage, screen and radio from the 1960s to the 2000s. Starting out on the seminal police drama Z Cars, his 200+ full-length TV dramas include The Beiderbecke Trilogy and the BAFTA winning A Very British Coup.
Richard Wilson directs his sixth Hampstead production, previous work including Terry Johnson's Imagine Drowning (1991), Simon Burke's The Lodger (1994) and Antony Sher's Primo, which transferred from the National Theatre in 2005. A former Associate of the Royal Court, Wilson directed many new plays there including Mr Kolpert (2000), The Woman Before (2005) and Rainbow Kiss (2006).
Olivier Award winner Tamsin Greig makes a highly anticipated return to Hampstead following Tony Kushner's The Intelligent Homosexual's Guide to Capitalism and Socialism with a Key to the Scriptures in 2016 and William Boyd's Longing (2014). Recent stage credits include Twelfth Night (National Theatre) and Labour of Love (West End). Screen credits include Friday Night Dinner, Episodes and Green Wing.
Greig will be joined in the cast by Josh Finan (The Responder, BBC One; Shook, Papatango Theatre Co - Southwark Playhouse/UK tour), Trevor Fox (My Brilliant Friend, National Theatre; The Jungle, New York/San Francisco/Playhouse Theatre/Young Vic), Danusia Samal (Maryland, Royal Court; The Great, Hulu) and Jos Vantyler (King Lear, Old Vic; Love's Labour's Lost, Shakespeare's Globe).
We are grateful to Lin and Ken Craig who have generously supported this production.
---
Our promise to you
In the event of Peggy For You being postponed, you can choose between a full refund or credit to be used for any show at Hampstead.

Hampstead Theatre is delighted to open Peggy For You following Government advice. As always, our audience, company and staff are our top priority. For more information about how we're keeping you safe, please click here.
---
Reviews
The Times

'"Any play about a real person should be a pack of lies," announces Tamsin Greig as the legendary theatrical agent Peggy Ramsay in this rewarding revival of Alan Plater's play. "It's the only way to get near the truth."

The audience is well up on the ironies being plied in a show, first seen here starring Maureen Lipman in 1999, that ends Hampstead's season of revivals of some its landmark productions. Indeed, as Greig dishes out Ramsay's droll but insistent wisdom in her London office in the late 1960s, you might be forgiven for thinking that, never mind the uncaricatured wonders of Greig's force-of-nature star turn, this is one for the cognoscenti...'

'Sure enough the first half in Richard Wilson's artful revival has bons mots by the bucketful'

'Peggy for You ends up resonant as well as amusing'

To read the full review visit The Times online here.

Peggy For You review — Tamsin Greig is superb in this Alan Plater revival


Dominic Maxwell

,

20 December, 2021

The Telegraph

'There are laughs to be had as Richard Wilson directs Alan Plater's workmanlike comedy about the great theatre agent Peggy Ramsay'

'There, in the funny, biting opening vignette of Alan Plater's Peggy For You, lies enshrined the open all hours and suffer no fools approach of Ramsay at her eccentric and industrious height'

'A hit for Hampstead in 1999, with Maureen Lipman in the title role, and Tamsin Greig now doing the honours in a fresh revival, Plater's play asserts a simple truth about its subject. She barely cared about conventional success, put Art on a pedestal.'

'Ramsay could say vicious things sweetly, and vice versa. Greig is very good at focused intensity and a chilliness that becomes palpable in the off-hand (drawn from real-life) reaction to the death of an older, alcoholic client'

'Take a bow, not least, director Richard "One Foot in the Grave" Wilson: 85 and defying Omicron by joining the throng on opening night. Ramsay would surely have delighted at such spirit.'

 

To read the full review visit The Telegraph online here.

Peggy For You, Hampstead Theatre review: Tamsin Greig plays it cool in this biting classic


Dominic Cavendish

,

20 December, 2021

WhatsOnStage

'They say lightning never strikes twice, but it feels as though it has up at Hampstead Theatre where Maureen Lipman gave a career highlight performance as formidable literary agent Peggy Ramsay (1908 to 1991) in the original 1999 production of Alan Plater's richly enjoyable comedy, and now Tamsin Greig is equally magnificent, albeit intriguingly different, in the same role in Richard Wilson's pitch perfect revival.'

'Both interpretations serve Plater's engrossing script equally well. First discovered asleep fully dressed on a script-festooned chaise longue as early morning light creeps into her office (James Cotterill's marvellously detailed set is almost a character in itself) after spending a night at the police station bailing out a client, she is eccentric but magnetic: Plater has created a fabulous role. Where Lipman led with abrasive energy shading later into fractious vulnerability, Greig comes at Ramsay from the opposite direction, projecting an almost child-like delight at her power within the industry, specifically over the careers of men, and a genuine love for words and writers.' 

'Greig's Peggy is flirtatious with Josh Finan's fledgling playwright and has a flinty camaraderie with her comparatively down-to-earth secretary (Danusia Samual, excellent).'

'a superb Trevor Fox'

'Writing this witty and generous never really goes out of fashion. Already a much beloved actress, and surely only a BAFTA or two away from full National Treasure status, Tamsin Greig proves once again what a tremendous stage performer she is, a brilliant technician with truth, precision and killer comic timing. We may be within staggering distance of 2022, but this is one of the performances of the year.'

To read the full review visit WhatsOnStage online here.

Peggy for You review – Tamsin Greig leads a pitch perfect revival


Alun Hood

,

22 December, 2021
Cast
Artistic team
WRITER
ALAN PLATER
DIRECTOR
RICHARD WILSON
DESIGNER
JAMES COTTERILL
LIGHTING
JOHANNA TOWN
SOUND
TINGYING DONG
CASTING
ROBERT STERNE CDG
ASSOCIATE DIRECTOR
DADIOW LIN
Cast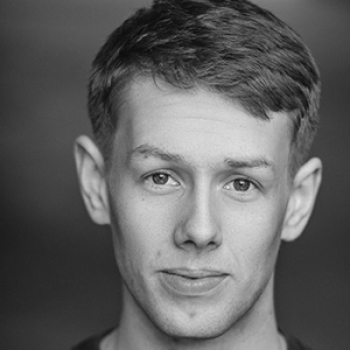 SIMON
JOSH FINAN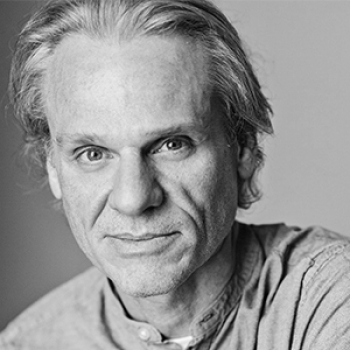 HENRY
TREVOR FOX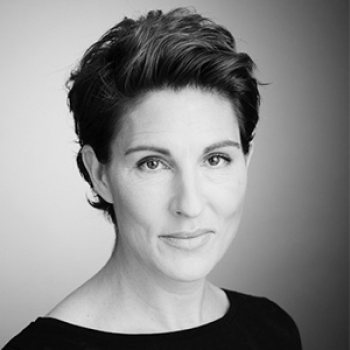 PEGGY RAMSAY
TAMSIN GREIG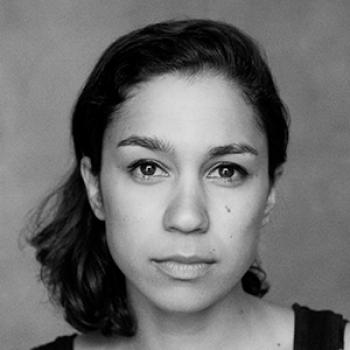 TESSA
DANUSIA SAMAL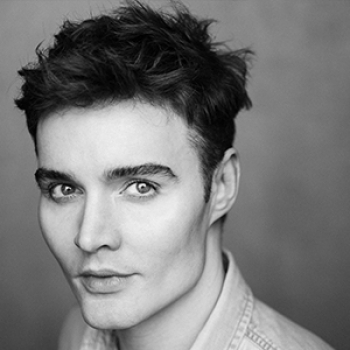 PHILIP
JOS VANTYLER
News
Tickets
Previews, Mondays and matinees
Full Price: £10/£18/£27/£30
Under 30s/Students: £10/£15*
Seniors*: (matinees only): £20/£25
Access: £16
*Ages 60+
Tuesday – Saturday evenings 
Full price: £12/£25/£32/£37
Under 30s/Students: £10/£15*
Groups: For every 9 tickets get the 10th free
Access: £16
All prices are subject to change. Book early for the best price.
Content Warnings
CONTENT WARNINGS - PEGGY FOR YOU
The play contains strong language.

The play contains scenes of drug taking.

The play contains references to suicide.
KEEPING YOU SAFE AT HAMPSTEAD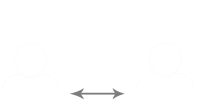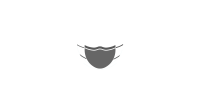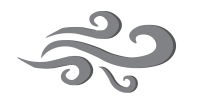 STATE OF THE ART VENTILATION