PEGGY FOR YOU: ★★★★ FROM THE TIMES
Posted on 20 December 2021.
Posted in: Theatre Reviews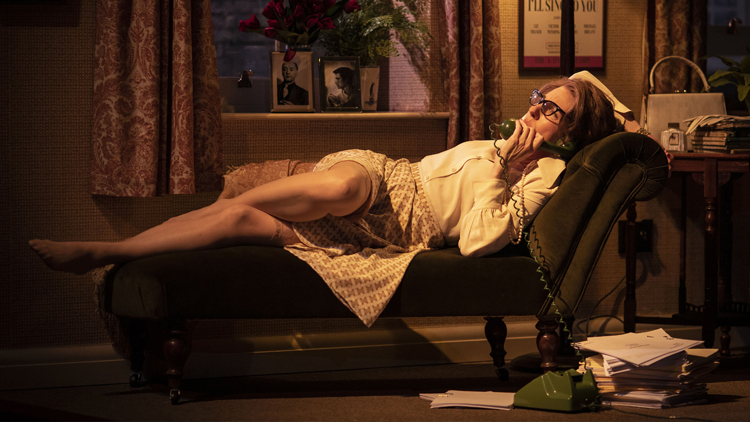 Peggy For You review — Tamsin Greig is superb in this Alan Plater revival
Dominic Maxwell, The Times
'"Any play about a real person should be a pack of lies," announces Tamsin Greig as the legendary theatrical agent Peggy Ramsay in this rewarding revival of Alan Plater's play. "It's the only way to get near the truth."
The audience is well up on the ironies being plied in a show, first seen here starring Maureen Lipman in 1999, that ends Hampstead's season of revivals of some its landmark productions. Indeed, as Greig dishes out Ramsay's droll but insistent wisdom in her London office in the late 1960s, you might be forgiven for thinking that, never mind the uncaricatured wonders of Greig's force-of-nature star turn, this is one for the cognoscenti...'
'Sure enough the first half in Richard Wilson's artful revival has bons mots by the bucketful'
'Peggy for You ends up resonant as well as amusing'
To read the full review visit The Times online here.
Peggy For You now plays on the Main Stage until 29 January.