PEGGY FOR YOU AND TAMSIN GREIG ON THE ANDREW MARR SHOW
Posted on 29 November 2021.
Posted in: Interviews with cast and creatives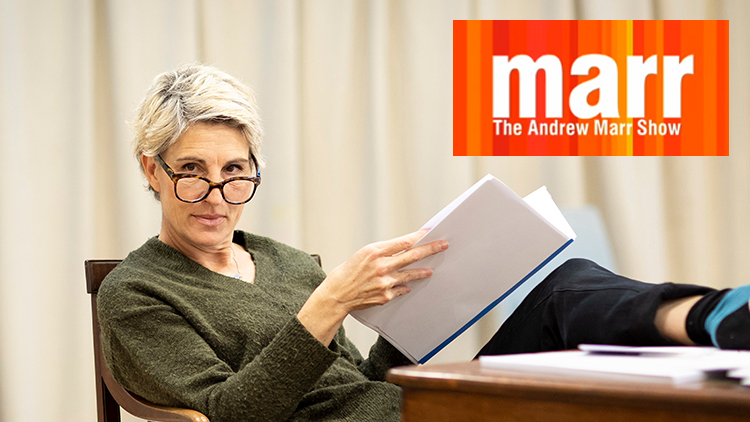 'And she would fall in love with these new playwrights. It was the discovery of the new, and new writing [that] was her passion.'
On Sunday 28 November, Peggy For You star Tamsin Greig spoke to The Andrew Marr Show on BBC1. She spoke about some of the legendary writers that Peggy Ramsay worked with across her thirty year career, what the play has to say to today's audiences, and performed an extract from the play alongside Josh Finan and Danusia Samal.
Watch back to the interview (from 39:50) here.
Peggy For You plays on the Main Stage 10 December - 29 January.