A HAMPSTEAD THEATRE WORLD PREMIERE
THE FEVER SYNDROME
By Alexis Zegerman
Directed by Roxana Silbert

You have to ignore the dissenters… You have to be a god, or the heart transplant would never have happened.
Dr Richard Myers, the great IVF innovator, is virtually a secular saint because of the thousands of babies he has created throughout his career. Now, his family gather to see him receive a lifetime achievement award.
This fractious group are more accustomed to debate than empathy, so it's not long before the family home in the Upper West Side of Manhattan is once again alive with dispute: conflicting Thanksgiving memories, polarised opinions on investment banking, and how best to care for their ailing father. And crucially, who will inherit Richard's wealth and Richard's prestigious science institution?
Alexis Zegerman's vivid, new play directed by Roxana Silbert is a thrilling portrait of a brilliantly dysfunctional family.
Alexis Zegerman was Pearson Writer-in-Residence at Hampstead in 2007, where her play Lucky Seven premiered in 2008. A Susan Smith Blackburn Prize finalist for The Steingolds (2011), her other plays include I Ran The World (2003), Killing Brando (2004) and Holy Sh!t (2018). Zegerman also wrote the screenplay for The Honeymoon Suite.
Hampstead's Artistic Director Roxana Silbert directs her third Main Stage production, following The Haystack (2020) and 'night, Mother (2021). Downstairs, she has recently directed Raya and Folk.
---
Our promise to you
In the event of The Fever Syndrome being postponed, you can choose between a full refund or credit to be used for any show at Hampstead.

Hampstead Theatre is delighted to open The Fever Syndrome following Government advice. As always, our audience, company and staff are our top priority. For more information about how we're keeping you safe, please click here.
---
Artistic team
WRITER
ALEXIS ZEGERMAN
DIRECTOR
ROXANA SILBERT
Posted on 12 November 2021
Hampstead Theatre is delighted to announce three world premieres for its Main Stage in 2022.
Previews, Mondays and matinees
Full Price: £10/£18/£27/£30
Under 30s/Students: £10/£15
Seniors*: (matinees only): £20/£25
Access: £16
*Ages 60+
Tuesday – Saturday evenings 
Full price: £12/£25/£32/£37
Under 30s/Students: £10/£15
Groups: For every 9 tickets get the 10th free
Access: £16
All prices are subject to change. Book early for the best price.
CONTENT WARNINGS - THE FEVER SYNDROME
The play contains strong language.

This play contains extended references to Parkinson's disease.

This play contains scenes of a drug overdose.
KEEPING YOU SAFE AT HAMPSTEAD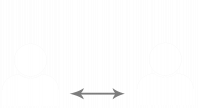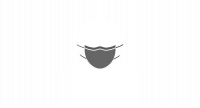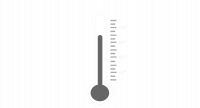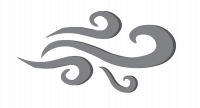 STATE OF THE ART VENTILATION