BBC's Loose Ends Interviews Dawn Walton
Posted on 7 June 2021.
Posted in: Interviews with cast and creatives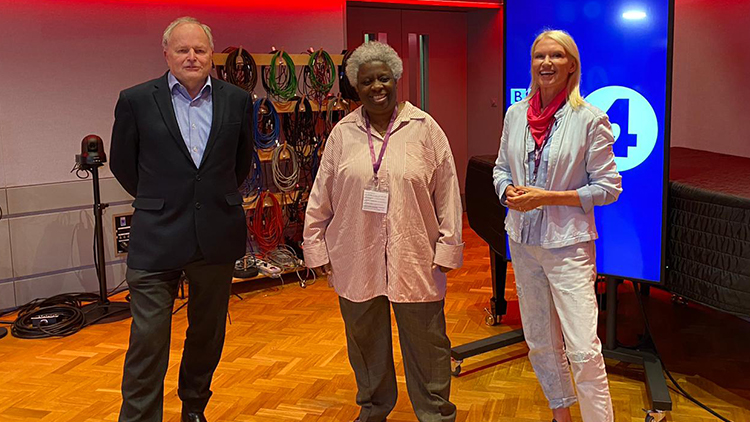 'That's what is so brilliant about this play. There are three black people on stage, they all have completely different politics, they all have embraced or rejected the challenges of being black and British in their own ways, and as a result the conversations are very muscular...'


On Saturday 5 June, The Death of a Black Man director Dawn Walton spoke to Clive Anderson and Anneka Rice on Loose Ends on BBC Radio 4. She discussed Alfred Fagon's work and legacy, The Death of a Black Man's 1970s setting, and the presicence of the play in 2021.


Listen back to the interview (from 20:53) here.
The Death of a Black Man now plays on the Main Stage until 10 July