THE MEMORY OF WATER: ★★★★ FROM BROADWAY WORLD
Posted on 10 September 2021.
Posted in: Theatre Reviews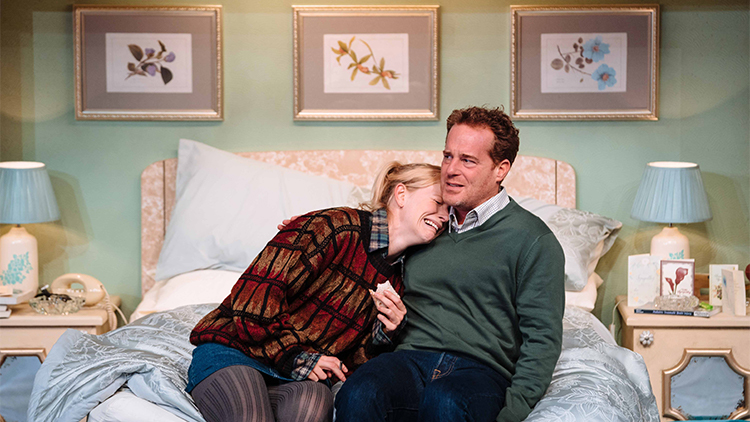 BWW Review: THE MEMORY OF WATER, Hampstead Theatre
Cindy Marcolina, Broadway World
'25 years after its first outing and many memories later, the play's come back home directed by Hampstead regular Alice Hamilton. Teresa (Lucy Black), Mary (Laura Rogers), and Catherine (Carolina Main) gather together after their mother Vi's death. As they wait for her funeral, their constant sisterly bickering brings to the surface the contrasting recollections of their younger years.'
'They're complicated women, as solid as they come; it's a joy to see Black, Rogers, and Main interact as the trio.'
'Stephenson aims a magnifying lens at how such an intense bond deals under vast amounts of grief and pain. There's so much tragedy hidden under the coat of comedy the playwright gives the story, which is genuinely funny. The three women, along with Teresa's husband Frank (Kulvinder Ghir) and Mary's boyfriend Mike (Adam James) engage in a tight battle of dark funerary humour, perhaps to cope with the actual cause why they're all together.'
'Designer Anna Reid, another regular at the venue, finally makes her main stage debut. She creates a stunning set that, as per her trademark, is elegant and refined with a touch of unexpected.'
'The mirrors play with Joanna Town's lighting design, creating intriguing shapes on the floor during pivotal moments in the show, which adds visual drama too. Even after a quarter of a century after its conception, The Memory of Water remains poignant.' 
To read the full review visit Broadway World online here.
The Memory of Water now plays on the Main Stage until 16 October.