THE MEMORY OF WATER: ★★★★ FROM DAILY MAIL
Posted on 17 September 2021.
Posted in: Theatre Reviews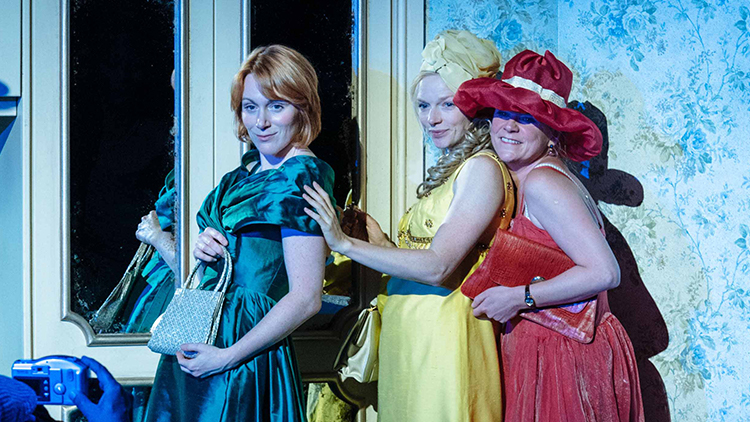 The Memory of Water review, Hampstead Theatre
PATRICK MARMION, DAILY MAIL

'The revival of Shelagh Stephenson's 25-year-old comedy is a bracing blast of fresh air.'
'What I love about this play is that it has blood flowing through its veins.'
'Stephenson's work is a raucous meditation on how we all concoct delusions from unreliable memories. Where lesser writers might find this troubling, she finds it joyous and liberating.'
'Alice Hamilton's raucous production, set in a chintzy bedroom suite, is a salutary reminder that it's mad to be normal and normal to be mad.'
To read the full review visit Daily Mail online here.
The Memory of Water now plays on the Main Stage until 16 October.