THE MEMORY OF WATER: ★★★★ FROM INDEPENDENT
Posted on 10 September 2021.
Posted in: Theatre Reviews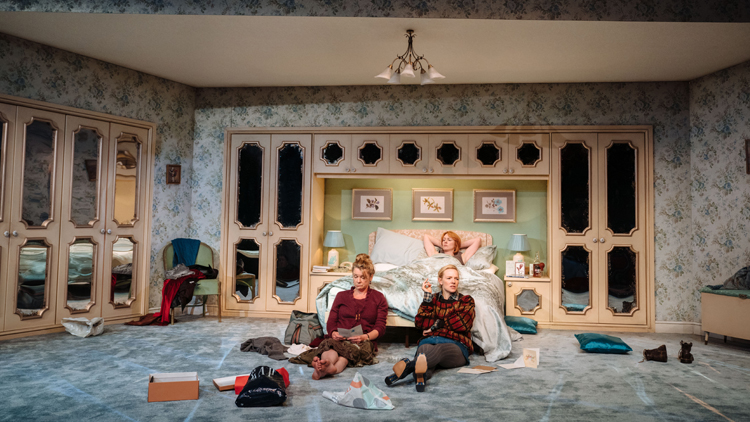 The Memory of Water review, Hampstead Theatre: 25 years on, this nuanced portrayal of grief still feels fresh
ISOBEL LEWIS, INDEPENDENT

'Can you steal other people's memories? How can you remember something that didn't happen? What happens when memory begins to fade? Back in 1996, Shelagh Stephenson delved into these questions in The Memory of Water, a darkly comic play about death and grief. Twenty-five years later, the family drama has returned to its original home of Hampstead Theatre under Alice Hamilton's direction, with a production that maintains its poignant relevancy.'
'At the heart of the show are Lucy Black, Laura Rogers and Carolina Main, who perfectly capture the sisterly dynamic as grief forces them to act like adults while reverting to childlike bickering and grabbing... All three actors shine'
'The Memory of Water is at its best when comedy and tragedy meld together, highlighting the awful yet funny things you really shouldn't but can't help laughing about in grief.'
To read the full review visit Independent online here.
The Memory of Water now plays on the Main Stage until 16 October.