Message from our Chair, Irene Dorner
Posted on 29 December 2022.
Posted in: Announcements
Hampstead Theatre was born in a humble hut sixty years ago. Our mission was to create original theatre without creative restriction. We quickly attracted a generation of talent that helped to redefine British Theatre. From Harold Pinter testing out his early plays here to the likes of Mike Leigh, Michael Frayn and Terry Johnson – and more recently Beth Steele, Ruby Thomas and Roy Williams, all premiering their work here.
We are still driven by the same ambition. To challenge, influence and shape the future of British theatre. To create the future mainstream – entertaining experiences that are original and ambitious. But our circumstances have changed.
We recently received the devastating news that 100% of our Arts Council grant will be cut from next year, so we are making plans to adapt and continue without that support. Out of necessity, for a period of time, our programming will include a mix of commercial and new writing until we can find our feet again.
Our home is one of London's best state-of-the-art theatres. Purpose built for the 21st century to allow our writers, actors, directors and producers maximum creative flexibility. Our ambitions are big despite our circumstances. We aim to move theatre forwards with new ideas, talent and energy to excite our audiences with the lateral, the fresh and the unexpected. It's part of our belief that innovation, reinvention and surprise are the lifeblood of true entertainment.
So we will not be deterred. We will adapt. The show will go on.
So how can you support us? Our answer is this: come and see one of our plays, support our writers by buying a ticket or take out a Friends membership, or make a donation via our development team.
Irene Dorner, Chair, Hampstead Theatre
KEEPING YOU SAFE AT HAMPSTEAD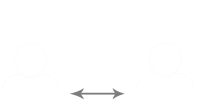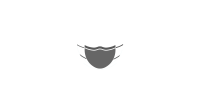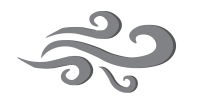 STATE OF THE ART VENTILATION