ANGEL COULBY & PAUL MCGANN INTERVIEWED BY HAM & HIGH
Posted on 7 February 2022.
Posted in: Interviews with cast and creatives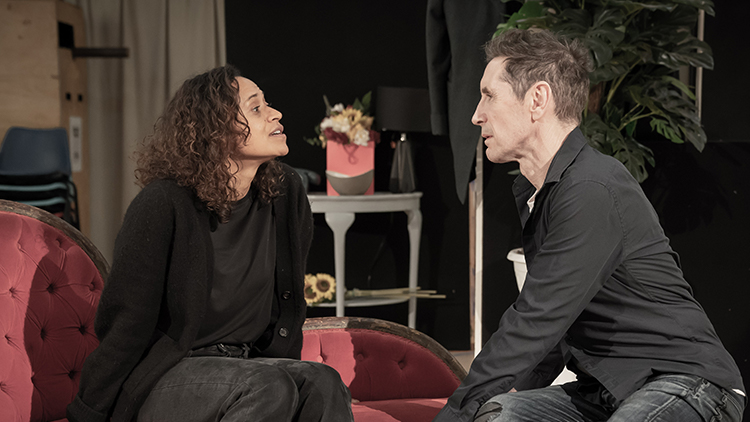 Men on the verge of a breakdown: Inside one of Florian Zeller's tormented minds
BRIDGET GALTON, HAM & HIGH

'The French hitmaker [Florian Zeller]'s plays have been described as unsettling and disorienting, with a habit of wrong-footing audiences and making them question what they've just seen. He turned The Father, his play about dementia, into a film which won Anthony Hopkins an Oscar, and is completing a screen version of The Son, starring Hugh Jackman and Laura Dern.
...
"There are differing realities within this piece. It's a challenge," agrees McGann, who alongside Toby Stephens plays out Pierre's anxiety, lies and guilt, enacting subtly different variations of the same scene with their wife (Gina McKee).
...
"Sometimes you go and watch a play and think 'this is an experience'," says Angel Coulby, who plays Pierre's mistress. "This is definitely experiential. Each section has it's own back story and reality. It's almost lots of plays within one."'
Visit Ham & High online here to read the full piece. 
The Forest runs on the Main Stage from 5 February - 12 March.