GINA MCKEE INTERVIEWED BY THE I
Posted on 3 February 2022.
Posted in: Interviews with cast and creatives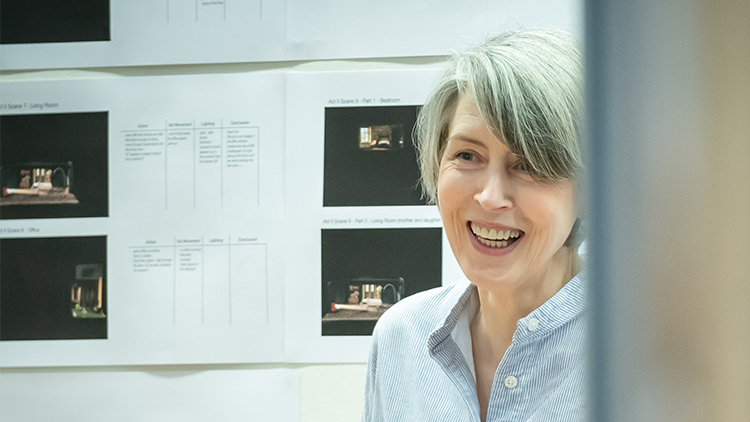 GWENDOLYN SMITH, THE I

'Last year, Zeller won an Oscar for his film adaptation of The Father, his dizzyingly disorienting play about a man with dementia, and The Forest – his first play to premiere outside France – will be just as discombobulating. It follows a man in crisis as he struggles to align the competing demands of career, marriage and sexual desire, but scenes repeat themselves with tiny alterations and different actors may or not be playing the same person – McKee's "husband" is played by both Toby Stephens and Paul McGann. "I bet there's a really good, succinct way of summing it up," McKee laughs. "It's about power," she declares finally. "Along with the pursuit of truth."
 She may have a new film coming up where she acts alongside Harry Styles, the 1950s-set rom-com My Policeman, but as she talks about her quiet weekends in the countryside – "I go slightly twitchy if I don't get a walk in" – and praises Zeller's "kaleidoscopic" writing, I presume she's happier carving her own discerning path rather than pursuing celebrity.'
Visit The i online here to read the full piece. 
The Forest runs on the Main Stage from 5 February - 12 March.