TOBY STEPHENS INTERVIEWED BY THE TIMES
Posted on 1 February 2022.
Posted in: Interviews with cast and creatives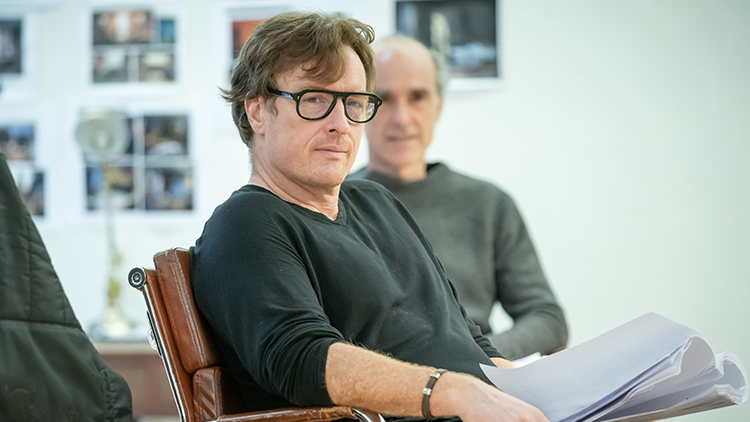 'I like doing things that aren't easy'
DOMINIC MAXWELL, THE TIMES

'[Jonathan] Kent sent him The Forest, the latest play by Florian Zeller, the French writer whose film version of his play The Father won two Oscars last year: a best actor award for Anthony Hopkins and best adapted screenplay for Zeller and Christopher Hampton. Stephens knew that Zeller's work tended to be watchable and inventive. Yet nothing prepared him for this play, in which he plays a middle-aged man whose daughter has just had a bad break-up — and whose own marriage may not be as stable as it appears. The strange thing, though, is that Paul McGann is playing another version of the same man.
Reading it, Stephens was reminded of some of the stories of love and infidelity in which he had already appeared: Harold Pinter's Betrayal, Tom Stoppard's The Real Thing. And he found something dreamlike and unpredictable in Zeller's treatment of familiar ideas. So the best-laid plans of married men may start to unravel in this play, but it's no French farce. Stephens, dressed in black in the bowels of Hampstead Theatre in north London, gives the first of several hearty laughs. "It's the complete opposite! I like doing things that aren't easy."'
Visit The Times online here to read the full piece. 
The Forest runs on the Main Stage from 5 February - 12 March.