LOTUS BEAUTY DIRECTOR POOJA GHAI INTERVIEWED BY THE GUARDIAN
Posted on 12 January 2022.
Posted in: Hampstead Downstairs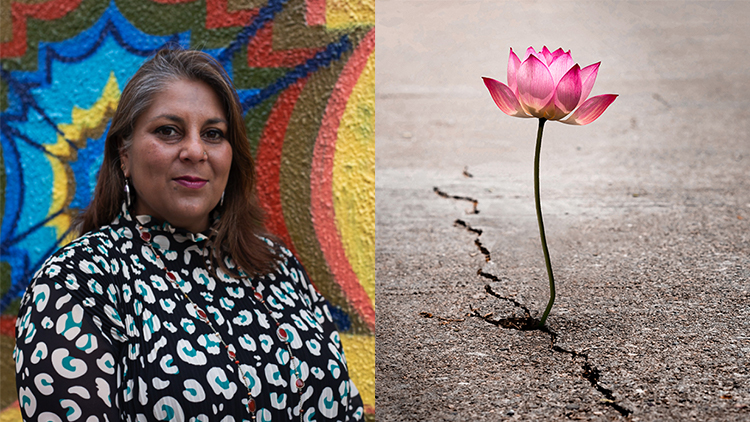 Pooja Ghai: 'I couldn't sit back and complain about roles I wasn't getting'
ARIFA AKBAR, THE Guardian
'Then she discovered Tamasha theatre company, set up in 1989 by Kristine Landon-Smith and Sudha Bhuchar, and everything changed. Originally offering opportunities to south Asian artists (the company has since broadened its reach to all global majority artists), Tamasha instantly felt like a home, says Ghai, now an award-winning director as well as an actor.

"They were telling stories that encapsulated migrant, colonial and postcolonial experiences and I thought 'This is why I want to do what I'm doing.' I'd found a space for telling stories that mattered."

More than two decades later, Ghai, who has worked as an associate director at Theatre Royal Stratford East in London, and associate artist at Kali theatre company, is Tamasha's new artistic director and she has big plans for its future.
...
She also wants to examine what it means to be Asian in Britain today and is directing Lotus Beauty, a Hampstead theatre production in association with Tamasha, this spring. Serendipitously, Ghai was invited to direct Satinder Chohan's play before she took over Tamasha (Chohan had originally been commissioned by Tamasha 10 years ago).
Lotus Beauty follows the lives of five multigenerational women at a beauty salon in Southall and touches on identity, female friendship, domestic violence and suicide. "It's very funny, moving and deeply honest about the complexity of being a migrant and building a community together," she says.'
Visit The Guardian online here to read the full interview. 
Lotus Beauty opens on the Downstairs 13 May until 18 June.