HAMPSTEAD DOWNSTAIRS / CELIA ATKIN PRESENT
LOTUS BEAUTY
By SATINDER CHOHAN
Directed by POOJA GHAI

Running time: 2 hours and 35 minutes, including an interval
£5 - £20 (See ticket information)
Women come, women go. We pamper them, preen them, make them beautiful. Make small talk. Never know what's really under their skin.
Details
★★★★ 'A poignant look at the human need to fit in… a triumph' WhatsOnStage
★★★★ 'Very much speaks to our times...the all-female cast is superb, brimming with energy throughout' The Understudy
★★★★ 'One of the year's finest plays... Humour and deep emotion blend seamlessly in a comedy-drama that is wonderfully staged in an intimate setting' Eastern Eye
'Relentlessly honest, it peels back hidden layers of what it means to be Asian and female in modern Britain… demands attention' The Stage
'Breathtaking... The cast is uniformly excellent' The Arts Desk
'The acting is first rate... it goes without saying that more such productions will be welcome' Broadway World
---
Lotus Beauty follows the intertwined lives of five multigenerational women, inviting us into Reita's salon where clients can wax lyrical about their day's tiny successes or have their struggles massaged, plucked or tweezed away. But with honest truths and sharp-witted barbs high among the treatments on offer, will the power of community be enough to raise the spirits of everyone who passes through the salon doors?
Over a decade ago, Satinder Chohan's Crossing The Line played at Hampstead as one of the theatre's young company productions. Since then, her credits have included Zameen (Kali Theatre), Kabaddi Kabaddi Kabaddi (Pursued By A Bear/Kali Theatre), Half of Me and Made in India (Tamasha).
Artistic Director of Tamasha, Pooja Ghai directs her first production at Hampstead. A former Associate of Theatre Royal Stratford East, previous credits include Lions and Tigers (Globe Theatre), Approaching Empty (Tamasha, Kiln Theatre, Live Theatre), Rapunzel, Counting Stars and The House of in Between (all Stratford East).
The cast features Anshula Bain (Tartuffe, Birmingham Rep; (This Isn't) A True Story, Almeida Theatre); Souad Faress (The Archers, BBC; Game of Thrones, HBO), Zainab Hasan (The Welkin, National Theatre; Shakespeare Trilogy, Donmar Warehouse), Ulrika Krishnamurti (Pink Sari Revolution, Curve Theatre/Belgrade Theatre/West Yorkshire Playhouse; Made in India, Tamasha Theatre Company) and Kiran Landa (Line of Duty, BBC; Extinct, Theatre Royal Stratford East).
Lotus Beauty is presented by Hampstead Downstairs/Celia Atkin, in association with Tamasha Theatre Company.


---
Our promise to you
In the event of Lotus Beauty being postponed, you can choose between a full refund or credit to be used for any show at Hampstead.

Hampstead Theatre is delighted to open Lotus Beauty following Government advice. As always, our audience, company and staff are our top priority. For more information about how we're keeping you safe, please click here.
---
We present entertaining and original theatre, and we want you to have the best experience possible. We understand that, as part of this, some audience members may appreciate additional guidance on the content of our plays. Click here for more information.
---
An Audio Accompaniment is available for this production. This is a pre-recorded introduction describing the set, characters and costumes and includes an interview with the cast.

Click here to listen to Lotus Beauty Audio Accompaniment
Reviews
WhatsOnStage

'Satinder Kaur Chohan's new play, which captures the kinds of intimate conversations that happen in a beauty parlour for South Asian women, has been 15 years in the making.'

'Each of the women's lives are governed by how good others think they look – a fraught question when cultural ideas of beauty may differ wildly between, say, India and the UK.'

'Their stories unfold through chat, gossip, and argument. This repartee was inspired by Chohan's own experiences of salons in Southall, and is made zingy by director Pooja Ghai.'

'Lotus Beauty is a poignant look at the human need to fit in... Its triumph is to create a believable 'safe space' in which women can talk and share stories – despite their different ages and backgrounds.'

Click here to visit the WhatsOnStage website to read the full review.

Lotus Beauty at Hampstead Theatre – review


James FitzGerald

,

30 May, 2022

The Understudy

'Satinder Chohan's new play, Lotus Beauty, is all about contrasts: Young and old, beautiful and ugly, funny and tragic. The performance space in Hampstead Downstairs is intimate and simple: Ambient light infuses the set, which depicts a garishly pink beauty salon in Southall. The Ringham Brothers provide an evocative soundtrack, bringing the salon to life whether through the whirring of trains overhead or the pattering of rain outside.'

'The all-female cast is superb, brimming with energy throughout, whether it be in the risqué banter of the play's first half or the fiery arguments of the second half, when contrasting world views meet in a collision...'

'Although this play is set within the confines of a small beauty salon, it stands as a microcosm for the experiences of women of colour across this island.'

Click here to visit The Understudy website to read the full review.

Review: Lotus Beauty, Hampstead Theatre


Chris Dobson

,

30 May, 2022

Eastern Eye

'The accomplished play, powered by a female cast and creative team, is driven by a free-flowing feminine energy. Humour and deep emotion blend seamlessly in a comedy-drama that is wonderfully staged in an intimate setting. The various sub-plots come together nicely to show different sides of the British Asian female experience across three generations, through unique characters. There are some hilarious one-liners, but also moments that take the audiences by surprise and raw emotions that bubble to the surface.'

'...one of the year's finest theatre plays'

Click here to visit the Eastern Eye website to read the full review.

Review: 'Lotus Beauty' cleverly captures cross-generational female experiences


Asjad Nazir

,

30 May, 2022
Cast
Artistic team
WRITER
SATINDER CHOHAN
DIRECTOR
POOJA GHAI
DESIGNER
ROSA MAGGIORA
LIGHTING
MATT HASKINS
SOUND
THE RINGHAM BROTHERS
COSTUME SUPERVISOR
MALENA ARCUCCI
DIALECT*
GURKIRAN KAUR
ASSISTANT DIRECTOR*
CASSIA THAKKAR
*Roles supported by Tamasha Theatre Company
Cast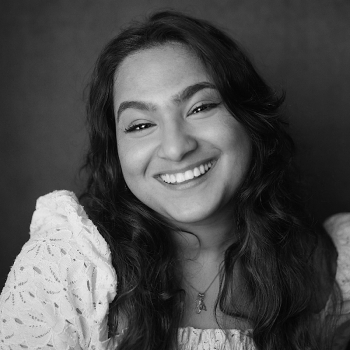 PINKY
ANSHULA BAIN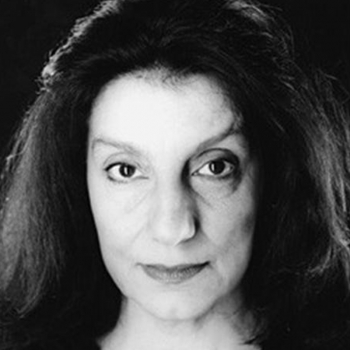 BIG DHADHI
SOUAD FARESS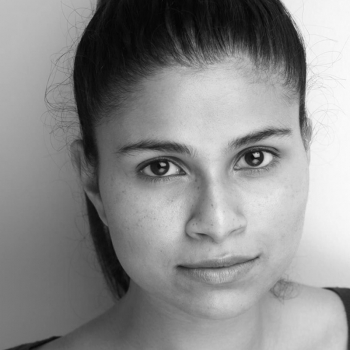 TANWANT
ZAINAB HASAN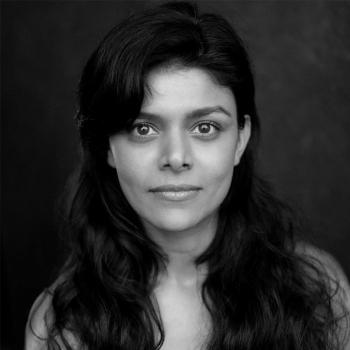 KAMAL
ULRIKA KRISHNAMURTI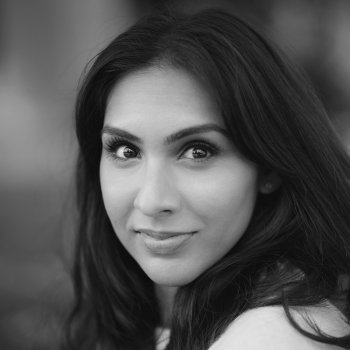 REITA
KIRAN LANDA
News
Tickets
First five performances: All tickets £5
Performances thereafter: £20
Seniors*: £12 (matinee only)
Under 30s and Students: £10
Access: £6

*Ages 60+
Content Warnings
CONTENT WARNINGS - LOTUS BEAUTY
The play contains strong language.
The play contains references to suicide, sexual assault, abortion and domestic violence.
KEEPING YOU SAFE AT HAMPSTEAD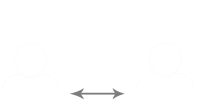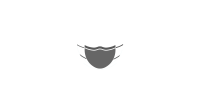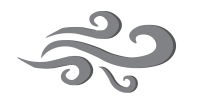 STATE OF THE ART VENTILATION