SATINDER CHOHAN INTERVIEWED BY EASTERN EYE
Posted on 9 May 2022.
Posted in: Interviews with cast and creatives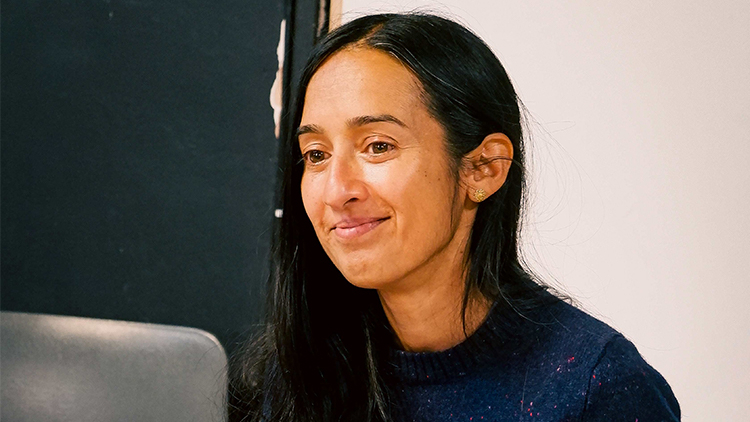 Satinder Chohan: Resilient women and vibrant ladies-only salons inspired Lotus Beauty
ASJAD NAZIR, EASTERN EYE

'What first connected you to writing and theatre?
I always dreamt of being a writer but never had the confidence to do so. I was researching Meera Syal's family history for the BBC's Who Do You Think You Are? in Punjab, India. There, I learnt about untold farmer suicides in Punjab and India, ecological and economic devastation, due to increased corporate/chemical farming. After my return, I had to write about it. Thus Zameen, about a Punjabi cotton farming family, became my first full-length play.
...
Tell us about the play [Lotus Beauty]?
Lotus Beauty is set in a Southall beauty salon around the intertwined lives of five multigenerational Asian women – Reita, Big Dhadhi, Tanwant, Pinky and Kamal. There, these women pluck, tweeze, thread and wax lyrical about the successes and struggles in their suburban female lives.
...
Is there any key message that you want to convey?
I think the play honours the enduring solidarity and connection between women – urging us to help those less fortunate than ourselves, especially when equipped with the emotional or financial resources to do so. The play was also inspired by the myth of the Lotus Eaters; people who ate the lotus and forgot who they were and where they came from. Those of us from immigrant backgrounds should never forget who we are or where we come from – remembering personal and collective histories as we continue making the UK our home.'
Visit Eastern Eye online here to read the full piece. 
Lotus Beauty runs Downstairs 13 May - 18 June.