ROXANA SILBERT AND GARY YERSHON SPEAK TO IN TUNE
Posted on 7 January 2022.
Posted in: Hampstead Downstairs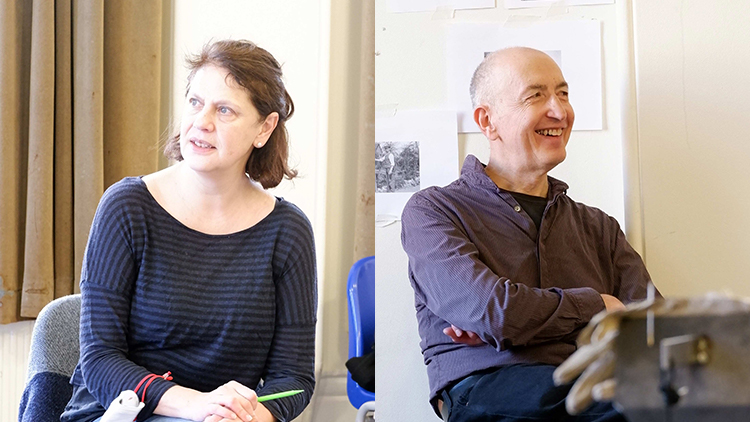 'What I love about the play is that it's a really finely balanced argument... it is a real dilemma because if he hadn't written them down, they would have died. And the ones she didn't sing, she said she knew over two hundred songs, the ones she didn't sing to him probably have died.'
On Friday 7 January, Folk Director Roxana Silbert and Director of Music Gary Yershon spoke to BBC Radio 3's In Tune about the real life inspiration behind the play, the importance of the Somserset setting and the challenges of bringing these traditional folk songs to life.
Listen back to the interview (from 22:00) here.
Folk plays Downstairs until 5 February.