NAOMI WALLACE INTERVIEWED BY LYN GARDNER
Posted on 4 May 2022.
Posted in: Interviews with cast and creatives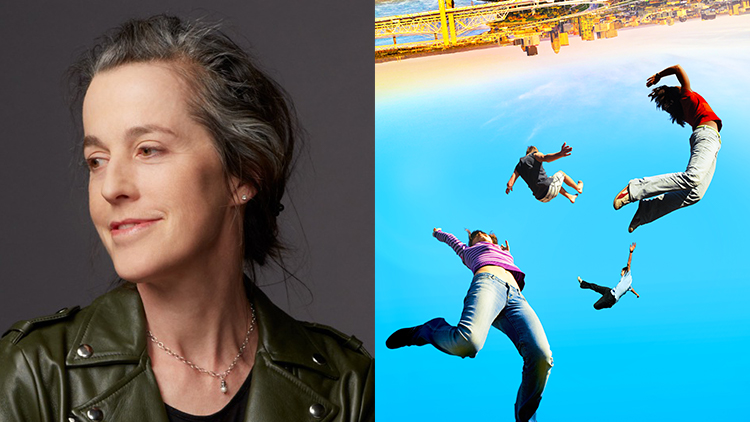 Naomi Wallace: "My plays always have friendship and love at their centre"
LYN GARDNER, STAGEDOOR

'Do you remember being a teenager? Do you recall how alive you felt? How invincible? The intensity of the friendships you had, and how you felt bound to those people and thought those friendships would last forever? Kentucky-raised but UK-based playwright Naomi Wallace captures those feelings in all their heart-stopping force and passion in her latest play, The Breach, which opens at Hampstead Theatre this week.
...
"I grew up in communities like the one I have written about in The Breach, and we were pretty wild, and very mixed too. The poor and the wealthier ran together, and none of us cared what our parents did or didn't have in the bank. But what changed is that once we graduated from high school, some of us went off East to college and some didn't and went out to work. When we came back after that year everything was changed, we were no longer that tight grouping."
In The Breach it is not just going off to college or staying at home and going out to work that causes the fissure in the relationship between Jude, her brother and two male friends, but a moment of tested loyalty that results in violence as the group attempt to prove their allegiance and love to each other. Love and something more shocking and warped are strange bedfellows here. The Breach is fascinating as a dissection of the American Dream and how a tightknit quartet of young people slowly discover the powerful social and economic forces will mould their lives in ways they never imagined.
...
"My plays," says Wallace, "always have friendship and love at their centre and how that friendship and love is shaped and sometimes deformed."'
Visit Stagedoor online here to read the full piece. 
The Breach runs on the Main Stage 6 May - 28 May